05-05-2021 | treasuryXL | Enigma Consulting |
Veel organisaties hebben voor het betalingsverkeer een zogenaamde 'Payment Hub' geïmplementeerd voor de connectiviteit met de banken. Zo'n hub zorgt voor een veilige, automatische connectie om betaal- en incasso opdrachten naar de bank(en) te sturen en dagafschriften te ontvangen. Veel van deze hubs zijn in 2012 bij de overgang naar SEPA geïntroduceerd. Sindsdien is de technologie echter drastisch veranderd en bieden nieuwe oplossingen, via Software-as-a-Service (SaaS), rijkere functionaliteit aan tegen een veel efficiënter bedrijfsmodel. "Het wordt dus hoog tijd om uw bankconnectiviteit opnieuw onder de loep te nemen!", aldus Roderick Kroon, partner bij Enigma Consulting.
"Het gebruik van een Corporate Payment hub voor bankconnectiviteit tussen de corporate ERP / TMS-systemen en de bankrelaties neemt in aantal toe. Trends als digitalisering, standaardisatie en de toegenomen aandacht voor fraude- en risicomanagement maken het automatiseren van de connectiviteit met banken een onderwerp op de managementagenda."
Er zijn volgens Kroon momenteel drie interessante ontwikkelingen die resulteren in een verhoogde focus op bankconnectiviteit in de Nederlandse markt:



1. De toegenomen focus op het 'in control' willen zijn
"In het verleden waren Treasury en Finance vooral gefocust op de hoge waarde / laag volume Treasury betalingen en niet te veel op de commerciële betaalstromen. Uit de discussies van Enigma met veel corporate treasurers zien we een grotere focus op het 'in control' zijn door bijvoorbeeld handmatige activiteiten te verminderen, het aantal tokens voor elektronische banksystemen te verminderen en realtime inzicht in liquiditeit te hebben. De verbeterde proposities van TMS-systemen en netwerk partijen zoals SWIFT, leiden tot de logische stap om de bankconnectiviteit te automatiseren. Dit omvat niet alleen de automatisering van de betaalstromen, maar ook de ontvangst en distributie van bankafschriften intern."
2. Er zijn nieuwe (payment hub) oplossingen met een revolutionair bedrijfsmodel
"Ook aan de oplossingszijde zien we interessante ontwikkelingen. Nieuwe (Fintech) leveranciers zoals Cobase, Nomentia, Kyriba of TIS nemen (multi-tenant) SaaS als uitgangspunt om de IT-footprint te verkleinen en zorgen ervoor dat klanten direct profiteren van verbeteringen die voor andere gebruikers wordt ontwikkeld. Vooral op het gebied van bankconnectiviteit zien we een verschuiving van 'maatwerk voor de klant' naar 'best-practise oplossingen van de leverancier zelf'. Gebruikers profiteren direct van investeringen die reeds gemaakt zijn voor andere klanten en bankkoppelingen die al deel uitmaken van de standaardoplossing. Sommige leveranciers gaan zelfs nog verder en bieden de gehele bank onboarding aan als 'service'."
"Kennis van de details van betaalformaten, (bank)kanaalopties en noodzakelijk contracten is dan niet meer noodzakelijk zelf te hebben. Andere (eveneens SaaS) leveranciers zoals COUPA Treasury of Serrala richten zich op het creëren van complete ecosystemen en samenwerkingen met derde partijen om de waarde propositie en relevantie verder te versterken."
3. Vervanging van (verouderde) Payment Hub-oplossingen
"Een derde interessante ontwikkeling is dat 'early stage' payment hubs aan het einde van hun economische levenscyclus zijn gekomen en aan vervanging toe zijn. Sterker nog, één grote speler (CPH van FIS) heeft haar klanten geïnformeerd einde 2021 te stoppen met het product waardoor tientallen bedrijven op zoek moeten naar een andere oplossing."
Met de introductie van SEPA in 2012 maakte een groot aantal bedrijven de keuze om een payment hub te implementeren, vertelt Kroon. "De belangrijkste focus in die tijd was het verminderen van de complexiteit van veranderingen in het bestaande IT-landschap. In die tijd speelden Payment Hub-oplossingen vooral een rol bij:
Bestandsconversie of -verrijking van (in NL Clieop) formaten naar SEPA formaten
SEPA-machtigingsbeheer voor automatische incasso om de (te complexe) 'FIRST versus 'RECURRENT' richtlijnen te volgen en het nieuw vereiste 'machtigingskenmerk' te administreren
Het bieden van een alternatief voor kanalen die banken besloten uit te faseren om hun SEPA-programma's te vereenvoudigen (bijvoorbeeld het ING Finstream-kanaal)"
"De stand van de techniek was echter totaal anders dan tegenwoordig. API's, SaaS of Cloud bestonden niet. De implementatie was veelal 'on-premise' met een aanzienlijke IT-voetafdruk en initiële CAPEX-investering. In de afgelopen maanden heeft Enigma Consulting meerdere discussies gevoerd over de noodzaak om deze 'vroege' payments hubs te vervangen en zijn wij betrokken bij meerdere selectie en vervangingstrajecten. De leverancierselectie projecten die we hebben gedaan ter vervanging van bestaande oplossingen hebben interessant genoeg een zeer positieve businesscase als resultaat:
Er zijn grote extra investeringen (soms upgrades) nodig in de legacy-oplossingen om de IT-beveiliging te verbeteren of om nieuwe bedrijfsfuncties beschikbaar te maken. Nieuwe oplossingen zullen deze kosten onmiddellijk elimineren;
De huidige kosten zijn in vergelijking met de kosten van nieuwe oplossingen een stuk duurder;
Sommige leveranciers zijn van eigenaar veranderd en de focus op payments én bankconnectiviteit is verdwenen, terwijl nieuwe oplossingen de huidige marktfactoren en ontwikkelingen in het betaaldomein zeer groep begrijpen;
Nieuwe SaaS / Cloud-oplossingen verkleinen de IT-footprint aanzienlijk en vereisen veel minder (vaak schaarse) capaciteit van IT voor onderhoud / upgrades;
De huidige payment hubs bieden een breder scala aan diensten en kunnen veel eenvoudiger (via API's) worden geïntegreerd met andere systemen (bijv. cashmanagement, fraude, treasury, ERP, transactie monitoring);
Veel payment hubs bieden mu volledige ondersteuning voor 'on-behalf' (POBO / COBO) verwerking in combinatie met in-house bankieren en / of virtuele accountoplossingen."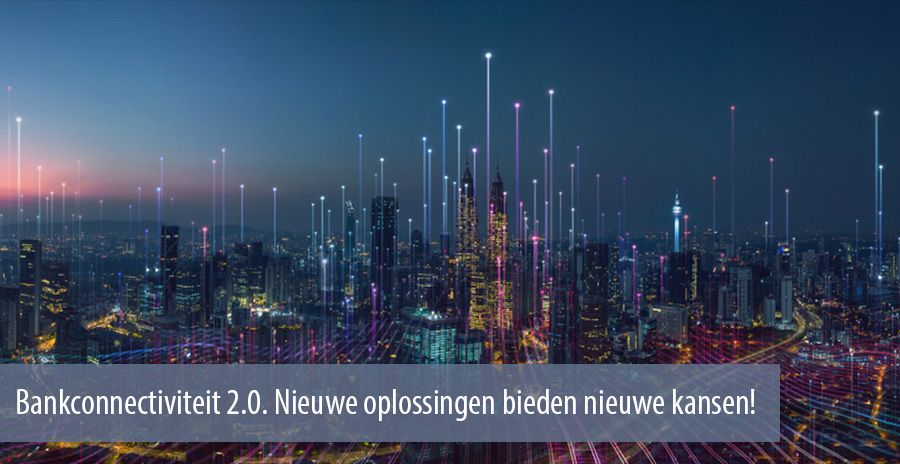 Is bankconnectiviteit een apart onderwerp?
Kroon: "Niet per se. Hoewel het onderwerp zelf perfect als individueel vraagstuk kan worden aangepakt, zien we dat onze klanten de benodigde verandering op dit domein koppelen aan een bredere discussie over hun financiële waardeketen. Vaak gaat een noodzakelijke verandering in het connectiviteitsdomein van banken hand in hand met bredere discussies over de visie ten aanzien van 'betalen' en het gerelateerde Target Operating Model, waarin alle marktontwikkelingen (outside in), interne ambities (inside out) en discussie over de bankrelatie (s) worden meegenomen. De selectie van de best passende leverancier voor de payment hub moet dan worden gezien in het bredere perspectief van een routekaart (roadmap) voor Payments op de middellange termijn."
Dus wat nu te doen?
"We raden aan om de oplossing die is gekozen voor de bankconnectiviteit opnieuw te (laten) beoordelen. Indien deze nog niet geautomatiseerd is kan er een sterke businesscase zijn om dit te veranderen, de efficiëntie te verbeteren en risico's te verminderen. Indien er al wel een oplossing is kunnen er argumenten zijn om te profiteren van vervanging door een van de nieuwe oplossingen die 'meer bieden voor minder'."
"Wij adviseren om verder te kijken dan alleen bankconnectiviteit en het volledige betaaldomein in beschouwing te nemen om te valideren of men voldoende voorbereid is op de toekomst, rekening houdend met alle nieuwe ontwikkelingen in het betalingsverkeer. Enigma Consulting kan de business case versterken door een efficiënt traject met behulp van de unieke 'RFP-as-a- service' en 'Payments Road map'."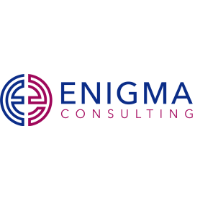 https://treasuryxl.com/wp-content/uploads/2021/05/200-keer-200.png
200
200
treasuryXL
https://treasuryxl.com/wp-content/uploads/2018/07/treasuryXL-logo-300x56.png
treasuryXL
2021-05-05 07:00:51
2021-05-03 15:10:48
Bank connectivity 2.0. New solutions offer new opportunities! (Dutch Item)