07-01-2021 | treasuryXL | XE |
Currency market moves caught you off-guard? You're not alone. By working with a knowledgeable FX provider, you can minimize the effects on your business.
No matter when you check, the currency markets are constantly moving. Currency values are subject to drastic change seemingly at the drop of a hat.
Volatility in the financial markets isn't random; changes in currency values are a direct result of real-world factors. Examples of the real-world events that can lead to increases and decreases in currency values include:
Natural disasters

Recessions

Inflation

Interest rates

Political happenings
It's not uncommon for the markets to have slower periods of muted volatility, low interest rates, and steady returns in equity markets. But on the other hand, drastic changes can strike seemingly out of nowhere.
Volatility in the markets can have powerful, tangible impacts on businesses around the world. Corporate finance departments, treasury groups, CFOs, and business owners will be the ones left to face the consequences.
What could this mean for your business? Volatility in the markets can potentially:
Raise import costs

Reduce export sales margins

Make your product less competitive

Possibly disrupt your business plans for 2020 and beyond.
Manage FX risk with Xe
Your corporation doesn't need to wait until the markets have already started moving to take action. FX volatility is a risk you can manage, and comprehensive FX risk management measures can help your organization to reduce the impacts of market volatility and account for future shifts in the market.
Many organizations lack FX risk management programs. Some feel that FX risk isn't a major risk to their organization, while others lack the expertise or resources to implement the effective measures that their organization needs. Partnering with a knowledgeable FX provider can help your organization to manage its currency risk.
At Xe, we have been operating in the currency business for over 25 years as a knowledgeable authority. We have extensive knowledge of the markets and comprehensive product offerings including FX risk management tools to to help you and your corporation manage your currency risk with expert, tailored solutions.
Get in touch with XE.com
About XE.com
XE can help safeguard your profit margins and improve cashflow through quantifying the FX risk you face and implementing unique strategies to mitigate it. XE Business Solutions provides a comprehensive range of currency services and products to help businesses access competitive rates with greater control.
Deciding when to make an international payment and at what rate can be critical. XE Business Solutions work with businesses to protect bottom-line from exchange rate fluctuations, while the currency experts and risk management specialists act as eyes and ears in the market to protect your profits from the world's volatile currency markets.
Your company money is safe with XE, their NASDAQ listed parent company, Euronet Worldwide Inc., has a multi billion-dollar market capitalization, and an investment grade credit rating. With offices in the UK, Canada, Europe, APAC and North America they have a truly global coverage.
Are you curious to know more about XE?
Maurits Houthoff, senior business development manager at XE.com, is always in for a cup of coffee, mail or call to provide you detailed information.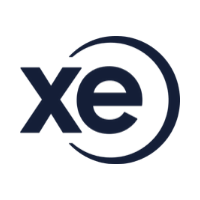 Visit XE.com
Visit XE partner page
https://treasuryxl.com/wp-content/uploads/2021/01/Xe-Market_Motion.png
720
1272
treasuryXL
https://treasuryxl.com/wp-content/uploads/2018/07/treasuryXL-logo-300x56.png
treasuryXL
2021-01-07 07:01:57
2021-01-06 09:50:45
How FX Providers Can Help Prepare You for Market Motion