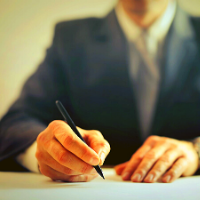 | 13-10-2020 | Ger van Rosmalen | treasuryXL
In this blog , Ger van Rosmalen explains why you need to ask for a Transferable Letters of Credit when your bank doesn't want to increase credit limits but even want to lower credit limits.
This blog continues in Dutch language…

Is een Letter of Credit ( L/C) een uitstervend product? Nog steeds worden wereldwijd door importeurs en exporteurs risico's afgedekt met L/C's. Als ik kijk naar de afgelopen jaren met het toenemende aantal bedrijven dat ik mocht helpen met het structureren van L/C deals dan ben ik ervan overtuigd dat L/C's het bedrijfsleven nog lange tijd zullen helpen om de kloof tussen onbekende importeurs en exporteurs financieel te dichten. Ja, er zijn alternatieven en daar moeten we onze ogen niet voor sluiten maar deze zijn (nog) geen gelijkwaardige vervanging voor deze in mijn ogen uitstekende betalingsinstrumenten.
Transferable Letters of Credit
Bijzondere aandacht verdienen daarbij de Transferable Letters of Credit. Een speciale vorm van een L/C die uitkomst biedt als de bank kredietlimieten niet wil verhogen of zelfs verlaagt. Je doet bijvoorbeeld mooie deals met een prima winstmarge, maar je bank beweegt niet mee.
Stel je verkoopt een machine aan een klant, en die machine koop jij weer bij een producent. Hoe kun je een dergelijke deal structureren zonder dat het ten koste gaat van je beperkte werkkapitaal? Een Transferable L/C kan hier uitkomst bieden.  Je ontvangt een Transferable L/C van je koper voor een machine ter waarde van EUR 100.000. Je koopt de machine bij een producent voor EUR 90.000 en die vraagt zekerheid van betaling. Het L/C dat je hebt ontvangen kun je overdragen naar de producent voor EUR 90.000 die op dat moment zekerheid van betaling krijgt. Als de producent heeft geleverd zal de financiële afwikkeling als volgt plaatsvinden: de documenten voorgeschreven in het L/C worden door de producent via zijn bank bij jouw bank aangeboden. Zijn de documenten goed, dan mag de bank de inkoopfactuur vervangen door de verkoopfactuur en zal de marge op jouw rekening achterblijven.
Klinkt simpel, toch is het dat niet, want er gelden belangrijke spelregels. De in- en verkoop condities moeten naadloos op elkaar aansluiten dus inkoop in EUR dan ook verkoop in EUR, verkoop op CFR basis dan ook inkoop op CFR basis. De goederen mogen evenmin bewerking ondergaan. Hier moet je even voor gaan zitten, maar het maakt deals mogelijk die je anders misschien moet laten lopen. Hoewel het een bancair product is, bieden banken het in mijn ogen te weinig aan als alternatief voor kredietverlening. Soms omdat de bank er weinig of geen ervaring (meer) mee heeft of het niet wil doen omdat de exporteur hier niet veel ervaring mee heeft en de bank daarom een reputationeel risico denkt te lopen.
Conclusie
Met een goed onderbouwd verhaal kun je dergelijke L/C transacties heel goed gebruiken om jouw groeidoelstelling te realiseren, met comfortabele zekerheid van betaling.
Mijn advies is om expliciet te vragen om een Transferable L/C en neem niet te snel genoegen met een afwijzing.
TradelinQ Solutions kan je daar heel goed begeleiden. Neem vrijblijvend contact op voor meer informatie.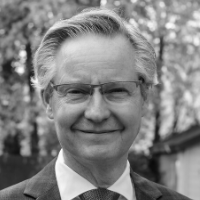 Trade Finance Specialist
https://treasuryxl.com/wp-content/uploads/2020/10/ger1310.png
200
200
treasuryXL
https://treasuryxl.com/wp-content/uploads/2018/07/treasuryXL-logo-300x56.png
treasuryXL
2020-10-13 07:00:26
2020-10-12 10:08:10
Is a Letter of Credit (L/C) a dying product?