01-04-2021 | treasuryXL | XE |
By signing up for a free Xe Business account, you can quickly and easily get quotes for fast money transfers for your business's international payments.

Getting a quote is the first step to making a business international payment. And while it may sound simple enough, if you don't know where to begin or who can help you get a quote, it can quickly grow overwhelming.
We understand that you might not have the time to learn all about the process before getting a quote. We're here to make it quicker and easier for you, so you don't have to take any time away from your business.
There are a few questions you should ask yourself first:
Do you know what type of payment you'll need to make?
Do you know where to go to get a good exchange rate for your transfer (or even that you can shop around for rates)?
Are you working with a knowledgeable foreign exchange provider that can help you find the best rate and choose the right payment solutions for your business?
At Xe, we can help you with all of the above. Here's how you can get a quote for your business's next international payment.
How to sign up for an Xe business account
Before you can get a quote, we'll need you to sign up for an account so we can understand what your business is looking for. Fortunately, an account is free and signing up will take just a few minutes. We'll ask you for some information about your business. This will vary, but these details typically include:
Registered business name
Country of registration
Registration number
Type of business
Nature of business
Once you've filled that in, we'll then want to know some information about you. In order to create an Xe Business account, you will need to be a director. We'll ask for:
Your name
Your title
Your mobile phone number
Your date of birth
Your address
The email address and password you'll use to sign in.
One last step to go—we'll prompt you to provide:
Where you'll be sending money from
The currencies you're expecting to send
How many transfers you're planning to send.
Once that's been submitted, one of our team members will get in touch with you, typically within the day. We'll confirm the details you provided and, once that's completed, you'll be all set to start making payments.
How to get a quote for your business
Good news! Once you've signed up, getting a quote is quick and easy.
Sign in to your account.
Select the currencies you'd like to exchange.
Enter the amount you plan to send.
That's all! The send rate and cost for your transfer will pop up automatically. If you're happy with the quote and want to proceed with your payment, hit "New Transfer" to continue on to making your transaction.
We hope this has helped break the process down for you. If you have any questions or need additional assistance with your payments, you can also contact our team by phone or by email.
Get in touch with XE.com
About XE.com
XE can help safeguard your profit margins and improve cashflow through quantifying the FX risk you face and implementing unique strategies to mitigate it. XE Business Solutions provides a comprehensive range of currency services and products to help businesses access competitive rates with greater control.
Deciding when to make an international payment and at what rate can be critical. XE Business Solutions work with businesses to protect bottom-line from exchange rate fluctuations, while the currency experts and risk management specialists act as eyes and ears in the market to protect your profits from the world's volatile currency markets.
Your company money is safe with XE, their NASDAQ listed parent company, Euronet Worldwide Inc., has a multi billion-dollar market capitalization, and an investment grade credit rating. With offices in the UK, Canada, Europe, APAC and North America they have a truly global coverage.
Are you curious to know more about XE?
Maurits Houthoff, senior business development manager at XE.com, is always in for a cup of coffee, mail or call to provide you detailed information.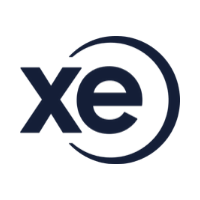 Visit XE.com
Visit XE partner page
https://treasuryxl.com/wp-content/uploads/2021/04/xe-29.png
762
1432
treasuryXL
https://treasuryxl.com/wp-content/uploads/2018/07/treasuryXL-logo-300x56.png
treasuryXL
2021-04-01 07:00:06
2021-03-29 10:36:03
How to get a quote for fast and secure money transfers for your business