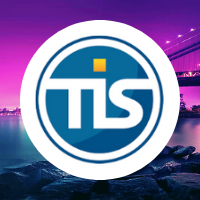 03-11-2020 | treasuryXL | TIS |
2020 is a special year in so many ways. For our partner TIS it has been a great year with an expansion of the BENELUX team and a realisation of a double digit growth.
In this interview we will take the deeper dive with TIS Benelux. What have been the greatest successes in the BENELUX? What are the biggest changes in this market? How do you see the future of corporate payments?
TIS (Treasury Intelligence Solutions GmbH), founded in Walldorf, Germany in 2010, is a global leader in managing corporate payments. The Financial Times named TIS as one of "Europe's Fastest Growing Companies" for 2019 and 2020. Offered as Software-as-a-Service (SaaS), the TIS solution is a comprehensive, highly-scalable, cloud platform for company-wide payments and cash management.

AN INTRODUCTION TO
Meet Aderito Duarte, Sales Executive at TIS and responsible for new business in the BENELUX region.
Aderito has spent over 10 years in the SaaS industry working for different vendors in various sales (leadership) roles, both in local and international markets. He is an ambitious sales professional with a record of over-achievement and demonstrated success in a highly competitive market.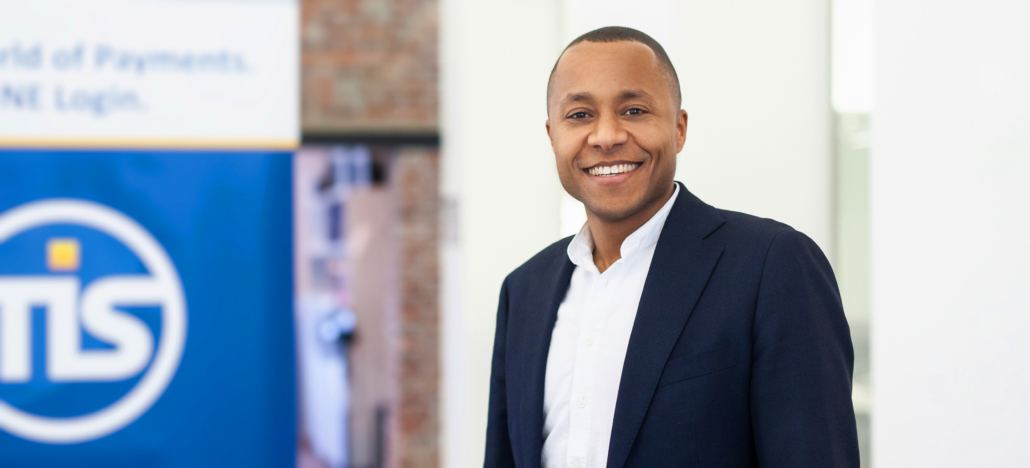 He has a strong background in new business sales and relationship building. Performance, development and contribution are the key words that drive his career and enable him to mobilize the team, partners, clients and prospects.
We asked him 7 questions. Let's go!
INTERVIEW
1. What is your background and why did you decide to join TIS (Treasury Intelligence Solutions)?
For very long time I worked as a sales executive for large organizations like ADP, Oracle and SAP.  Then I decided it was time for something different, something more agile and more entrepreneurial. At TIS I can act as a true entrepreneur and always put my customers first. I contribute to my customers' success while having fun and developing myself together with other colleagues from the Benelux Team. I cannot wish for more.
2. Tell us briefly about TIS, its solution and the most important benefits for your customers.
TIS was founded in 2010 in Walldorf, Germany. Its core offering is a cloud-based Software-as-a-Service platform for corporate payments and cash management. Currently there are about 180 colleagues working from six offices globally including Germany, Bulgaria, the Netherlands, and USA. The TIS solution has been successfully used for many years in both large and medium-sized companies, including Adecco Group, Hugo Boss, Fresenius, Fugro, LANXESS, OSRAM and QIAGEN. More than 25% of DAX companies are already TIS customers. Working with TIS allows customers to significantly reduce cost and manual effort in their payment processes. The risk of manual errors can be mitigated, and treasury teams are freed up to direct their attention to more strategic and value-adding tasks. The TIS platform creates an end-to-end payment experience by connecting to virtually any ERP system and any bank with an extensive payment format library. Instead of a plethora of different E-banking tools, all payments can be made securely through one platform, anytime, anywhere. With such consolidation of payments and accounts information, the clients can have a centralized overview of real-time cash visibility.
3. What have been your greatest successes in BENELUX?
Looking at 2020, a year full of challenges for us all, I am very proud that we will realize double digit growth.  Next to that we are building a diverse team with different competences and skills to serve our customers' needs. Another important aspect to the TIS Benelux success is the strong partner community we are building to support our customers in the region. For example, recently we formed a new partnership with Cashforce and extended our partnership with Orchard Finance.  Above all these achievements, the feedback we receive from customers in the Benelux explains why we received the 2019 TMI award for outstanding customer experience. For example, Simon Karregat, Group Treasurer at Fugro NV says: "With TIS, we have a central overview of worldwide payments, and now just use one platform instead of different banking tools. This enables us to embed our payment transactions within our ERP landscape and realize straight-through processing." It is always our top priority to generate true business value for our clients.
4. What in your opinion are some of the biggest changes in this market in BENELUX?
Recently we have received many questions from both Treasurers and IT professionals concerning the digitalization or streamlining of the corporate payment process in the big context of the S/4HANA migration. When it comes to SAP (ECC) ERP migration to SAP S/4HANA, there have been a lot of initiatives in the organizations to guarantee a smooth and on-schedule move. The area of corporate payments is a critical part in this migration due to its impact on the group-wide business continuity. It is important to understand customers current needs and determine the appropriate S/4HANA migration scenarios. For that, TIS has published a Whitepaper to help our customers understand the complexity of such migration and the importance of choosing specialist vendors such as TIS in order to maximize the win with SAP S/4HANA.
Another trend we see is, people are working more from home and need the right tools to manage payments, location independently, which potentially increases the risk of fraud. Our view is that payment security is a much broader topic than just payment fraud. Therefore, payment fraud prevention or detection can only be a meaningful exercise when it is an integral part of a company's overall payment security strategy. While it is not necessary to centralize all the actual payments' process to prevent fraud, it is key to bring all functions and information together using a single payments' gateway. Here you can read more how the TIS platform supports our customers to protect their organizations from payment fraud.
5. The world is changing rapidly especially in financial services, how does TIS stay one step ahead of its competitors?
Our solutions are based on a deep understanding of the market, the customer's needs and our continuously updated vision for the future. Ten years ago, when TIS was founded, there was almost no bank-agnostic payments platform that allowed Treasurers to manage all accounts, transactions, and balances from one platform. Treasurers lacked transparency and cash visibility to make informed decisions. In-house solutions were expensive and time-consuming to develop. Joerg Wiemer, co-founder and Chief Strategy Officer of TIS, was then the SVP and Head of Global Treasury at SAP. He knew the problem inside and out because he was living that problem every day. When the company was founded, the market was still skeptical about using a cloud solution for payments. However, Joerg and Erol Bozak (cofounder and Chief Product Officer of TIS) believed that cloud was the answer to corporate payments and cash management with its high scalability, fast roll-out and a centralized overview regardless of the complexity of a company's payments landscape. As many treasury teams all over the world are working from home nowadays, a cloud-based payments platform has been proven to be a blessing to our customers who have confirmed to us that they did not have to make significant changes to their payments processes. Meanwhile TIS continuously grows its payment format library, connects to more banks worldwide, and invests heavily in adding meaningful innovations to the platform.
6. In 5 years from now, how will TIS look like?
In 2019 and 2020, two years in a row TIS has been named by the Financial Times as one of Europe's fastest growing companies. In 2019, the total payment transaction volume of the company was more than that of PayPal. We believe that the demand for agile, flexible and scalable cloud-based payments platform will only grow. This year May, TIS received $20 million additional funding from renowned technology venture funds. We are planning to use this funding to accelerate product development and to further scale operations in Europe and in the US, in order to meet growing international demand. It is hard to predict the future, but I would say in five years from now, TIS will grow its footprint in more regions and it will play a much bigger role in the ecosystem beyond corporate payments.
7. What is TIS' vision for the future of corporate payments?
Rather than one-stop finance solutions, the future of corporate payments lies in Best-of-Breed solutions. We can observe this trend in the consumer market, where consumers expect to pick and choose from solutions that best meet their needs. In corporate payments, this is still a fairly new concept, however, one with great promise. Corporates get the best products and services in the market that are enabled through APIs, most importantly, that fit best to their specific corporate needs. This new Best-of-Breed ecosystem will also allow corporates to share data more easily with their business partners, helping them achieve better information sharing and service offering.
If you want to learn how TIS can help you gain cash visibility and full control over your payments, please reach out to me via [email protected] or request a demo at www.tis.biz/en.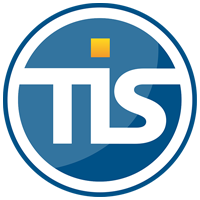 https://treasuryxl.com/wp-content/uploads/2020/11/Partner-Interview-Series_Featured-Image-TIS.png
200
200
treasuryXL
https://treasuryxl.com/wp-content/uploads/2018/07/treasuryXL-logo-300x56.png
treasuryXL
2020-11-03 07:00:21
2020-11-02 18:10:39
Partner Interview Series | The deeper dive with Treasury Intelligence Solutions (TIS)