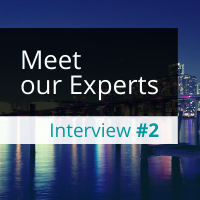 02-06-2020 | Wim Kok | treasuryXL
This week you will meet Wim Kok, a Trade Finance Specialist with decades of experience.
Wim started his financial advisory company recently after a long career in the banking industry (> 40 years). During his banking career his interest and focus was always connected to the commodity & trade finance industry both in sales and product innovation. Activities in various senior roles, including relationship management, head of department, change management and start up business (internationally).
Nowadays Wim is involved as independent advisory in supply chain management and digitalisation of the logistic industry. Building bridges, simplifying (trade) finance and logistics. Closing the gap between procurement and finance (treasury).

We asked him 11 questions, let's go!
1. How did your treasury journey start?
I started working in Treasury (assistant treasurer) during the late 70 ties i.e. my 1st job was with Continental Grain  a New York based grain trading company with a strong foothold in Europe.
The Rotterdam Harbour, at that time, was the physical entry point for US grain coming to Europe.
I worked with 3 merchant banks (Slavenburg, Bank Mees & Hope & Albert de Bary) pooling and netting bank accounts (manually) to optimise currency and debit/credit interest positions for the Rotterdam company.
2.  What do you like about working in Treasury?
I see the treasury operations as a pivotal function within an organisation meaning that you have to know the cash generating mechanics of the company inside out. Seamless use and coordination of cash contributes to a seamless treasury function and an added value for the company.
3,  What is your Treasury Expertise?
I started my career in the late 70ties as assistant treasurer with an American global grain trading company in the Netherlands – My main task was to streamline and optimise the money flows in 8 different main currencies between 3 banks. This was the early start of the cash management development. Later on I moved into the trade and commodity structured finance direction.
4.  Do you have examples of risk mitigation, creation of opportunities and/or cost savings?
Very simple netting and pooling arrangements (interest risks). Discounting receivables, Bills of Exchange, Documentary L/C's or insurance arrangements, making use of swaps and FX derivatives (currency risks) etc. on the payable side – supplier finance structures making use of the rating of the corporates.
5.  What has been your best experience in your treasury career until today?
That's difficult to mention as my treasurer career was rather short, but I have seen the position and function grow over the years bridging the silo's within a company (especially within the bigger corporates).
6.  What has been your biggest challenge in treasury?
At my time with Continental Grain is was the perception of the people. Hugh silo's between booking /audit and sales / marketing we started to change the perception and managed to bridge the different worlds of finance and commerce by showing that a good treasury function earned additional income.
7.  What's the most important lesson that you've learned as a treasurer?
My most important lesson learnt (and that seems a bit odd having worked within banks for almost 40 years) is: as a larger corporate always make sure you keep your independence in other words select more providers to support you.
8.  How have you seen the role of Corporate Treasury evolve over the years?
Very much in such way that in the bigger Corporates you see nowadays a lot of inhouse banks and for mid & large corporates a treasury function is more or less the standard.
9.  The coronavirus is undoubtedly an unprecedented crisis. In general, can you elaborate on the impact this virus has on treasury from your perspective?
In this respect I would like to refer to the article I recently wrote for TreasuryXL: "How to simplify procurement and finance in the supply chain" – I think a lot of companies will have to reconsider their current (disrupted) supply chains and financial systems. Companies going into 2021 will have to adopt to the fast changing pace in any discipline or a combination be it digitalisation, IoT, Blockchain, AI, robotics or the Cloud
10.  What developments do you expect in corporate treasury in the near and further future?
Definitely transparency, efficiency and speed will improve dramatically due to interconnectivity of systems and transactions, data protection (and use) and cybersecurity will become a more important factor.
11.  What is your best advice for businesses without a Treasurer?
Try one because a good treasurer will always earn (at least) himself back for the company.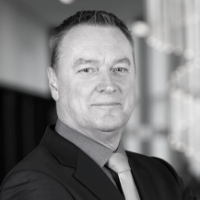 Wim Kok
International Business Consultant
Trade Finance Specialist

Does your business need support in Treasury or a Treasury QuickScan?
https://treasuryxl.com/wp-content/uploads/2020/05/Interview-2.png
200
200
treasuryXL
https://treasuryxl.com/wp-content/uploads/2018/07/treasuryXL-logo-300x56.png
treasuryXL
2020-06-02 14:24:12
2020-06-03 14:46:02
Meet our Experts - Interview Wim Kok