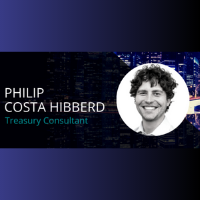 19-04-2021 | Philip Costa Hibberd | treasuryXL
With over 12 years of experience in the financial industry with the last four years in treasury consulting, Philip has recently launched his own consulting activity, Automation Boutique, specialized in (robotic) process automation for Treasury, Risk and Finance.
"I have been coding for fun since I was a kid. This skill has been very useful throughout my career but has become my trademark in Treasury."
He recently developed the tool that was awarded the "2020 Best Fintech Solution – Adam Smith award" by Treasury Today magazine. He now tries to focus on what he has always enjoyed the most during his career: solving problems at the intersection between 'numbers', 'people' and 'technology'.
We are delighted to share the interview with Philip. Let's dive into his treasury journey where he answers 8 questions…

1. How did your treasury journey start?
As for many of us, it started somewhat by accident. After working in other areas of finance for many years, a few ethical questions started nagging me. Add a sabbatical, some romance, and a few lucky phone calls and I found myself joining the great corporate treasury team at Zanders (a consultancy firm specialized in Treasury, Risk and Finance).
2. What do you like the most about working in Treasury?
I love the diversity of challenges. You are dealing with the financial heart of the company and need to make sure that the right amount of blood reaches every cell. This necessarily means dealing with different kinds of issues, topics and people. This keeps Treasury fun and in constant evolution!
3. What is your Treasury Expertise?
I have been working as a consultant on very different Treasury projects, from interim roles to system implementations. I guess I am what you would call a generalist, but with a knack for using technology and social skills to solve problems. I have been coding for fun since I was a kid. This skill has been very useful throughout my career but has become my trademark in Treasury.
4. What has been your best experience in your treasury career until today?
Going back to the cardiovascular metaphor for Treasury, the best experience was probably when I was called by a client to solve an urgent clot which was at risk of causing severe damage. An apparently simple data migration exercise turned out to be much more complex than anticipated and was at risk of causing severe delays to a multimillion project. The solution involved a robot, a laptop being flown up and down Europe, a wedding and unreliable hotel wi-fi. Surprisingly, instead of being the ingredients for a bad joke, this led to a happy client and to an award-winning solution.
5. What has been your biggest challenge in treasury?
My biggest challenge in Treasury was witnessing the clash of American, Dutch, Indian, Japanese and many more cultures during a global SAP implementation (going live during a pandemic). Holding three nationalities and being exposed to different cultures from an early age didn't help me as much as I would have hoped. I would encourage anyone working with different cultures to read Erin Meyer's book "The Culture Map". It will be helpful.
6. What's the most important lesson that you've learned as a treasurer?
No one is rational and analytical all the time, not even experienced treasury professionals. Good communication is more important than perfect data and models, especially during a crisis. Without it you will lead or be led by emotion and will certainly miss the best course of action. When fear creeps in your own monkey mind, don't be afraid to have a good conversation with it. Assess how big the actual threat is compared to the shadow being cast by your amygdala.
7. How have you seen the role of Corporate Treasury evolve over the years?
Corporate Treasury has come a long way from its more transactional origins and – as expected – is taking more of an advisory and strategic role within organizations. The boundaries with other specialized professions have faded (risk management and FP&A just to name a few) and I think that this is a good thing. Skilled professionals should be employed to solve interesting problems and come up with great ideas. The best problems and ideas are usually found at the intersection between disciplines and it's only natural that we tend to all meet there more and more often.
8. What developments do you expect in corporate treasury in the near and further future?
For the near future I expect the focus on the hot topics of the moment to continue: cash visibility, cash flow forecasting, operational efficiency etc.
For the further future, I won't adventure on guessing exactly what hot topics the next crisis will bring. I will instead share my best guess on the evolution on the corporate treasurer as a person.
My guess is that she or he will be less of a specialist and more of a generalist. The ideal corporate treasurer will be 'renaissance polymath' if you will. Our rapidly changing environment makes it more difficult to remain a (useful) specialist for long. Technology also tends to favour the generalist by democratizing specialist's skills. There will certainly always be room for very specialized knowledge, but the risk of learning too much about too little in a dynamic environment, is that after a while you risk knowing everything about nothing.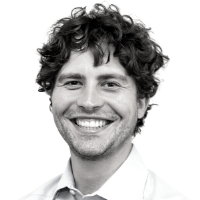 Does your business need support in Treasury or a Treasury QuickScan?
https://treasuryxl.com/wp-content/uploads/2021/04/Philip-200.png
200
200
treasuryXL
https://treasuryxl.com/wp-content/uploads/2018/07/treasuryXL-logo-300x56.png
treasuryXL
2021-04-19 07:00:04
2021-04-22 10:06:36
8 questions for Treasury Expert Philip who won the award for 2020 Best Fintech Solution