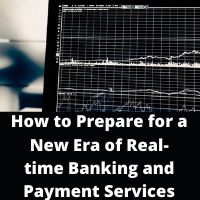 How to Prepare for a New Era of Real-time Banking and Payment Services
20-04-2021 | treasuryXL | Kyriba |
An active liquidity network allows companies to avoid multiple costs and delays by globally managing liquidity across their subsidiaries. With 500 banks involved and over 40,000 payment formats to use, this is already a reality for over 2,000 Kyriba clients.

I am often asked, what is an "Active Liquidity Network"? Actually it's the very foundation of the Kyriba platform, but let me use a simple example to illustrate what it is and the difference it makes.
Technology is providing us with so many great options for everyday life activities. Take the humble takeaway. Not so long ago you'd call up, your order would be placed in a manual ordering system, food would be prepared and then it would be delivered. Today the takeaway experience can be very different. You will order on a mobile device or with a delivery service or by voice or Messenger. The delivery service tells the kitchen what food to prepare, conducts all the billing and organises the food to be couriered to you. While the cooking of the food is still manual, everything else is managed by cloud-based technologies, and you have lots of options, each with their own take on how to make your takeaway experience better, faster, cheaper.
The same thing is happening within businesses. SaaS technology enables your corporate teams to work more autonomously with a resource-planning package that is more bespoke to their task. The original ERP is being unbundled and focused on aggregating accounting entries from various other systems. These bring great benefits to your company's ability to compete in the marketplace, making you better, faster and cheaper. But given that many of these tools are able to instruct or make payments, this introduces a hazardous landscape for currently accepted liquidity management and control practices.
The problem is further exaggerated by the global expansion that has taken place in the last 20 – 30 years. Technology isn't just providing more options for how a corporate plans its resources. It's also providing better, cheaper, faster options for how payments are made and received. Each approach has its own pros and cons. The upshot is that there are many more providers today conducting more payments in more innovative ways, but this innovation, while opening up new choices, also makes the payments landscape more complex.
All this hasn't stopped an explosion in electronic payment volumes. This is an unstoppable trend that demands a more robust way of controlling and managing payments in and out of business of any size, just as a restaurant receiving 1,000 takeaway orders a night will need to move away from servicing orders on pen and paper. The risks, the costs, and the lack of speed and optimisation are all too great.
The challenge you face
Now, let's look at a corporate example to illustrate the challenge. Let's assume a multinational group has a subsidiary in Birmingham, in the UK, which needs to make payments for goods and services to suppliers in Romania and Turkey. The subsidiary has its operating bank account with TSB and is using the bank's SMB portal to manage cash and make payments. Its ERP system is connected with the bank's portal for automatic payment file upload. At the same time, the company has subsidiaries in Romania and Turkey that also have a similar setup with their local banks. It all looks good and well-automated everywhere.
But to actually make a payment to a Turkish or Romanian supplier, the Birmingham-based subsidiary's treasurer has to go through the following steps: approve a foreign currency payment; agree to the exchange rate offered by the bank, which is given without reference to a spread of interbank rates; wait for one or two days for the other FX rate to settle; wait one or two days more for the payment to be cleared by TSB via Swift and the corresponding bank network; wait some more until the supplier confirms they have received the funds and made a shipment; and finally reconcile it all manually with the ERP system.
As a result, the subsidiary incurs the FX spread, swap rates on every payment up to 100 basis points, and interbank transfer fees for every payment of £20. There are also three further delays before the funds reach the beneficiary accounts and manual reconciliation of the ERP. And that happens with every payment for every subsidiary every day!
It's a pity that the Birmingham-based company doesn't know that group company subsidiaries in Romania and Turkey have plenty of lei and lire in their local bank accounts. Or that they are connected to their domestic clearing systems providing same day or in real-time clearing and automating confirmation, or no fee at all. Or that there was a better, faster, cheaper payment option the corporate could easily connect to.
How an Active Liquidity Network works?
Let's look at a different way of doing this. Imagine that the group chooses Kyriba and gets on board the Kyriba global SaaS platform. All of its subsidiaries – including those in the UK, Romania and Turkey as well as headquarters – and all of those subsidiaries' ERP systems – are then connected to Kyriba for payment, invoicing, and cash flow upload as well as for GL entry reconciliation. Over 2,000 customers and 65,000 legal entities are live today. Kyriba offers automated bank connectivity via secure SFTP and now bank API with more than 500 banks worldwide and growing. And our bank format libraries have more than 40,000 formats and variances supporting payment originations from more than 100 countries in payment delivery to more than 130 countries. Using Kyriba, the payments submitted by the UK subsidiary will be automatically converted to the relevant domestic clearing formats and submitted to those banks the same day.
What difference does that make? With the Kyriba platform the group can internalise and optimise its payment flows. It can see cash balances and cash forecasts across all currencies and bank accounts in real time. A treasury team using Kyriba Cash Forecasting and Kyriba In-house Banking Module can net the outflows by currency and use the market to square off or net the currency positions. As soon as the payments are acknowledged by the banks in real-time or (worst case) next morning, the confirmations and automated dual entries can be imported into the UK subsidiary's ERP for automated reconciliation.
Better still, the company can use offers like Kyriba Pay, powered by partners like NatWest, that offer competitive and transparent FX spreads with no hidden fees attached. They can choose to use the liquidity they have in lei, lire or other currencies to make the payments without FX conversions at all. That means no interbank fees, globally optimising the effects of exposures and costs, and making same-day payments to 130 countries with automatic dual reconciliation.
That's what we mean by an Active Liquidity Network. Ours is already the largest in the world, and growing by about 30% annually. It is the foundation of the Kyriba platform that enables our Treasury payment factory risk management and supply chain finance applications, as well as many other value-added services. We are already processing 17 million transactions on behalf of our customers on an average day. We will continue to innovate our existing propositions.
The world's connectivity is moving to open API. We are pursuing that in three ways.
First, Bank API Connectivity: we have completed pilots with two global banks already, and will be delivering many more in 2021. Secondly, ERP API Connectivity, leading to ERP connect on marketplace, and thirdly Kyriba Open API, to turn the Kyriba active liquidity network into an open API platform for customers, partners and fintechs. This is what we call the Kyriba Active Liquidity Network.
It is here right now and you have a choice to make. Deal on your own with the growing size and complexity of managing liquidity at global scale on time, with speed, accuracy and efficiency . . . or join the 2,000 corporations who are doing it by leveraging the Kyriba platform, and really drive the value of your business.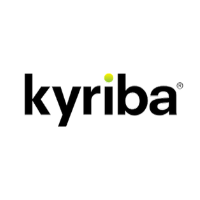 https://treasuryxl.com/wp-content/uploads/2021/04/asdfgh.png
200
200
treasuryXL
https://treasuryxl.com/wp-content/uploads/2018/07/treasuryXL-logo-300x56.png
treasuryXL
2021-04-20 07:00:59
2022-12-29 13:03:51
How to Prepare for a New Era of Real-time Banking and Payment Services