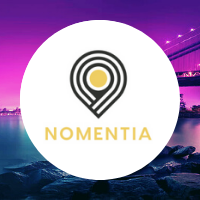 10-11-2020 | treasuryXL | Nomentia |
It has been a crazy year for OpusCapita with a lot of positive changes. OpusCapita recently joined forces with Analyste and merged into Nomentia.
Nomentia is a Nordic powerhouse for global cash management. By believing in a world in which businesses can make the right decisions no matter how unpredictable the times are, their SaaS-based platform offers solutions for cash forecasting & visibility, global payments with bank connectivity, reconciliation, in-house banking, guarantees, and FX dealing. Nomentia currently serves 2,300+ clients in over 100 countries processing more than 200 billion euros annually.



AN INTRODUCTION TO…
Meet Jukka Sallinen , Deputy CEO at Nomentia.
Jukka is a cash management domain expert with a strong hands-on background from international and complex payment factory and SWIFT projects. Previously Jukka had been working in various R&D roles, focusing on bank and ERP integrations and security topics.


" We are the bridge between finance and treasury "
We asked him 9 questions. Let's go!
INTERVIEW
1. Nomentia, what is the core business and what is its mission??
Our vision is to create solutions that make the life of modern CFO's and Treasurers easier. We provide best-of-breed cash and treasury solutions that are the bridge between Finance and Treasury. Best-of-breed means that we focus on challenges that matter for modern CFO's and treasurers to stay ahead of the curve and help their business to prosper.
We solve the challenges that professionals face in their daily work:
End-to-end & total visibility of cash flows is ever important. By visibility we of course mean visibility to cash flows, bank accounts, payments and future cash flows. But today, visibility is also more and more a risk & compliance related challenge. To whom I am going to pay? How do I mitigate the risk of fraud? Another visibility challenge is the whole topic of working capital where cash & liquidity forecasting & analytics solutions will play a role.
While visibility could be classified as internal challenge an example of external challenge Treasurers are facing is financial crime which is globally a trillion-dollar industry. Payment fraud and cybercrime faced by corporates remains significant and growing problem. To fight back corporates are mitigating these risks by harmonizing bank connectivity & payments into a centralized payment hub.
Finally, finance organizations seeking for return of investments from their Treasury or Finance solutions typically look increasing automation and efficiency in financial processes. Automating & harmonizing bank statement processing and accounts receivable reconciliation (automatic matching) holds typically largest savings potential.
By focusing on these challenges that matter to modern CFO and Treasurers, Nomentia is different. Monolithic finance and treasury systems are not quick and flexible enough to face the challenges of today and thus remain largely un-used.
2. OpusCapita recently formed a new company together with Analyste. What was the main reason for this? 
There is a growing need for choosing best-of-breed cloud solutions to solve particular business challenges today's organizations are facing, which cannot be addressed by traditional monolithic tools. And treasury and finance organizations are no different. We are in a journey to create a leading cloud native cash management company as one.
3. What constitutes this Nordic powerhouse?
We took the best practices of both companies and combined them into one integrated solution for Finance and Treasury professionals. Nowadays, companies need multiple tools and systems. Is anyone convinced that the trend would go backwards? I mean look at your mobile phone. More apps keep coming and we as consumers add more. As business consumers we don't want to be different, right?
A modern company needs a sales and customer relationship management, marketing automation tools, billing systems, project management tools, HR systems and various business solutions – and Finance & Treasury are no different. Often at some point we fall into the trap of looking for one platform to solve all challenges. But there never will be one, because we cannot possibly know everything a platform needs to solve to adapt in changing business environment. You end up using only small fraction of such monolithic platform with a very high price tag or building very customized solutions.
4.You talk about best-of-breed, what does it mean and what is the customer benefit?
Now, what does this mean for treasury and cash? A one-for-all solution would be a single solution to solve all your finance & treasury & cash management issues. That at least used to be sort of IT's dream come true. One can clearly see benefits such as having less systems to integrate or less business partners to deal with. Also, commonly heard argument is to claim you would have "all the data at your hand in one place" which often shrinks into a mere sales argument.
While choosing best-of-breed companies can build network of integrated products and solutions. Benefits are often ones like paying and implementing only what you really need, much quicker implementation time and thus quick payback time, more standard features and no customization and vendor locking. Even the integration – a classical tarpit in IT projects – is often surprisingly simple because best of breed providers works very well together
Treasury or Finance is not an island. It is not the treasury that really is changing but the world around it. How companies are purchasing goods, sales are becoming digital, buying journey shifting to marketplaces and technology and software connecting everyone and concerning almost any business will sure keep changing the work that needs to be done by Treasury and Finance teams. Our claim is that networks and best-of-breed is more adapted to change.
5. How does the customer journey look like from start till end? And how long does a project take?
This really depends on the customers and their needs and how their internal processes look as well. We adjust to our customers' needs.
6. Can you give us an outlook on the product developments that are scheduled?
The most important achievement is that we've now released our first versions from next generation Nomentia products that are based on a modern cloud architecture. We have been working on for the last four to five years to come up with the next generation – which is by the way already fifth generation if we look how our products have evolved from 80's. Our customers should expect a whole new user experience from all our applications as many modules have not only got a completely new front end in HTML5 but a backend and business logic as well.
One of the new developments our customers should be looking carefully is that we are bringing better productized analytics capabilities to our next generation product as we speak. With analytics capabilities we mean payment behavior analytics and statistics, performance analysis and working capital related key performance indicators.
7. What has been your best experience in your career at OpusCapita, now Nomentia?
Next spring shall mark me already fifteen years in the company. Both OpusCapita and Analyste had gone such an exciting journey first as an independent company and then as part of larger enterprises, and finally again independent but together. It's hard for me to rank all the memories I've collected with such a fantastic team and individuals that have participated into this journey. However, I still do remember with warmth some of the early development projects that helped us to become more international, such as joining to SWIFT Lite 2 program as global early adopters in 2013. And of course, winning the hearts of first global customers for the new service back then.
I've always got inspiration from challenging projects, working with new technology, and working to productize something that no one has done before. I feel that our employees at Nomentia are in a privileged position, since we work with such an exciting customer base and deliver software for so critical processes.
8. What has been the biggest success story of OpusCapita, now Nomentia, so far?
Although both Analyste and OpusCapita  have their roots in early 80's we're truly living the moments of biggest success right now. The company has never been filled with such a talented people, have such great solutions, and finally a market position to grow and create a European (or rather global) Fintech success story.
9. The year is 2025, what have been the OpusCapita/Nomentia successes over the last years?
The world of CFO and Treasurer is changing probably faster than never. Our five-year plan is obviously to grow significantly, which means double-digit revenue growth year-on-year. Much of our growth comes from international markets where I would expect us to cement our positions in several new markets as a viable and market leading choice of a modern CFO.
We will be significantly larger and stronger European Fintech company than we are today. When it comes to successes, I believe it is all about the journey rather than single events. We must work hard every day to win our customers hearts, and to have an atmosphere where employees find it exciting to wake up every Monday and be a part of our success story. Work hard, learn something new every day, and do it with a smile, and the journey will reward you.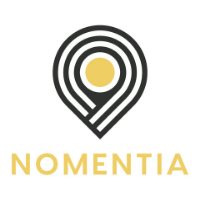 https://treasuryxl.com/wp-content/uploads/2020/11/Partner-Interview-Series_Nomentia.png
200
200
treasuryXL
https://treasuryxl.com/wp-content/uploads/2018/07/treasuryXL-logo-300x56.png
treasuryXL
2020-11-10 07:00:12
2020-11-04 17:01:07
Partner Interview Nomentia | Best-of-breed cash & treasury management solutions