| 09-11-2020 | Stichting MKB Financiering | treasuryXL
Ben je ondernemer met plannen en ideeën? Wil je uitbreiden, groeien, investeren? Wat let je? Goede plannen verdienen het om uitgevoerd te worden. Immers, een goed plan levert rendement op. Je weet precies wat je wil en je weet wat het effect zal zijn van de investeringen. Nog één ding even regelen: de financiering. Want de vraag is: krijg je de financiering rond en zo ja bij welke geldverstrekker en tegen welke voorwaarden? En hoe belangrijk is de prijs?

Wat is de best passende financiering?
Ondernemers met een financieringsvraag doen er goed aan om tijd en rust te nemen om naast de goede investeringsbeslissing óók de beste financieringsbeslissing te nemen. De vraag is: wat is de best passende financiering? We zijn gemakkelijk geneigd te kijken naar de prijs, maar is dat het beste beslissingscriterium?
De context bepaalt
Een voorbeeld, je wilt een fiets kopen, splinternieuw. Je hebt de keuze uit twee modellen: model I is een stadsfiets van € 950, model II is een tourfiets van € 3.450. Welke kies je? Zonder nadere specificatie is die keuze niet te maken. Het maakt nogal verschil of je de fiets 1x per week gebruikt om wat boodschappen te halen, of dat je dagelijks 30 km naar je werk op en neer fietst. De modellen I en II zijn beide een fiets, maar als product zijn de verschillen groot. De context bepaalt mede welke fiets je koopt en welk bedrag je uiteindelijk besteedt.
Prijs alleen is niet belangrijk
Bij het aantrekken van een lening is dat niet anders. Het verschil van aanbieders vertaalt zich niet alleen in de prijs (de te betalen rente), maar ook in bedrag, looptijd, voorwaarden, zekerheden en snelheid van proces.
Kijk ook naar de voorwaarden
Een voorbeeld: Bert heeft de keuze uit twee leningen van € 500.000. Financier I vraagt 3,5% rente, Financier II vraagt 6,5% rente. Waarom zou Bert überhaupt de dure lening II overwegen? We kijken naar de voorwaarden:
Lening I
Lening II
Hoofdsom
€ 500.000
€ 500.000
Rente
3,5%
6,5%
Aflossing
60 maanden
60 maanden
Vervroegd aflossen
Boeterente
Boetevrij
Zekerheden
Verpanding inventaris
Verpanding voorraad
Verpanding debiteuren
Verpanding creditgelden
Medeschuldenaar: holding Bert
Borgstelling: Bert privé  € 125.000
Geen zekerheden
Duur aanvraagprocedure
7 weken
1 week
Bij Lening I zijn Bert, zijn Holding en de werkmaatschappij met handen en voeten gebonden. Als het ooit fout loopt, is hij privé aansprakelijk en zal ok zijn personal Holding worden aangesproken. Bij Lening II betaalt hij wel meer rente, maar daar staat tegenover dat hij persoonlijk geen enkel risico loopt. Voor de "afkoop" van dat persoonlijk risico betaalt hij een premie van 3% extra rente. Is het dat waard?
Keuze van financiering is persoonlijk 
Dat is een persoonlijke afweging. Een gevoelsmatige afweging. Dát is de context waarbinnen een ondernemer een financieringsbeslissing neemt. Voor Bert was de keuze eenvoudig: rust en vrijheid zijn hem extra rente waard. Lening I is in feite een volstrekt ander product als lening II. Een ander product heeft een andere prijs, net zoals bij het eerdere voorbeeld van de fietsen. Bert kan zich de luxe van Lening II veroorloven.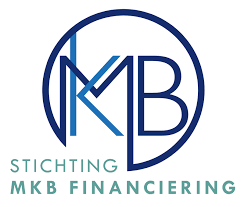 https://treasuryxl.com/wp-content/uploads/2020/11/man-871960_960_720.jpg
640
960
treasuryXL
https://treasuryxl.com/wp-content/uploads/2018/07/treasuryXL-logo-300x56.png
treasuryXL
2020-11-09 07:00:20
2020-11-06 09:22:56
Which funding will be best for Entrepreneur Bert? (dutch item)