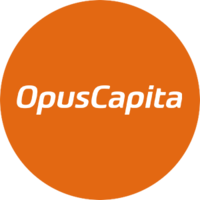 | 19-3-2020 | treasuryXL | OpusCapita |
treasuryXL announces partnership with OpusCapita, a leading cash management provider.

VENLO, The Netherlands, MARCH 19, 2020 – treasuryXL, the community platform for everyone who is active in the world of treasury, today announced the premium partnership with a leading cash management provider, OpusCapita.
As a marketplace, treasuryXL will offer OpusCapita market commentary and insight to its audience. Offering a continuous flow of relevant treasury content, making treasury knowledge available, results in treasuryXL being the obvious go-to platform for its' audience. OpusCapita will have a prominent role in the Treasury Topic environment with coverage in Cash Management, risk management, Treasury Software, Payments & Banking and Fraud & Cybersecurity. Together they will host virtual roundtables in the near future to connect with partners and experts around the world.
"We are excited to take part in the treasury community that TreasuryXL is building and look forward to join the network of treasury experts." Marc Josefsson, Head of Strategic Sales, OpusCapita.
OpusCapita has over 800 customers across more than 100 countries. Their secure, cloud-based solution enables Treasury and Finance professionals to harmonize global processes and policies, centralize treasury and finance operations and reduce complexity.
treasuryXL and OpusCapita strive for a fruitful partnership where its' audience are top of mind making sure that (potential) clients are always up to date with the latest cash management news and events benefit from a comprehensive range of services and products.
About treasuryXL
treasuryXL started in 2016 as a community platform for everyone who is active in the world of treasury. Their extensive and highly qualified network consists out of experienced and aspiring treasurers. treasuryXL keeps their network updated with daily news, events and the latest treasury vacancies.
treasuryXL brings the treasury function to a higher level, both for the inner circle: corporate treasurers, bankers & consultants, as well as others that might benefit: CFO's, business owners, other people from the CFO Team and educators.
treasuryXL offers:
professionals the chance to publish their expertise, opinions, success stories, distribute these and stimulate dialogue.
a labour market platform by creating an overview of vacancies, events and treasury education.
a variety of consultancy services in collaboration with qualified treasurers.
a broad network of highly valued partners and experts.
About OpusCapita
OpusCapita enables organizations to buy and pay quickly and securely, with a real-time view of their business. OpusCapita customers use their source-to-pay and cash management solutions to connect, transact and grow. OpusCapita processes over 100 million electronic transactions annually on its Business Network.
Visit OpusCapita
Visit Partner Page
https://treasuryxl.com/wp-content/uploads/2020/03/opus-round.png
200
200
treasuryXL
https://treasuryxl.com/wp-content/uploads/2018/07/treasuryXL-logo-300x56.png
treasuryXL
2020-03-19 11:43:24
2020-05-26 13:22:20
treasuryXL announces partnership with OpusCapita