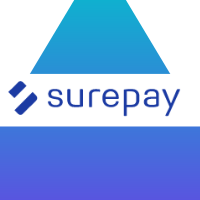 24-02-2021 | treasuryXL |
Award-winning Fintech company, SurePay, integrates the IBAN-Name Check into your business processes. This prevents fraud and errors and allows you to realize more efficient processes.

SurePay was founded in 2016 and has been providing the IBAN-Name Check to all major Dutch banks since 2017. In the years that followed, the group of customers expanded to corporates and partners. Today, SurePay provides the Confirmation of Payee service in the UK, while at the same time introducing new services in the Netherlands. At the beginning of 2020, SurePay became a Private Company and an independent part of the Rabobank Group.
Experience the benefits of the IBAN-Name Check in your business processes
Entering, using and checking customer data is often labor-intensive. By integrating the SurePay IBAN and name check into your systems, you make your processes more efficient, safer and reduce the risk of fraud.
This way, the online registration of new customers runs more smoothly, you collect from and you pay to the right person. Moreover, you know whether you are dealing with a private or business account! Various organisations, like insurers, municipalities and energy companies already use the IBAN-Name Check for organisations. The same solution makes sure that the Covid-19 payments are delivered safely, at scale and to the right people in both the Netherlands and the UK.
2020 recap at a glance
SurePay saw a spectacular growth of 1719% in the number of checks for organisations. More than 125 organisations now use the IBAN-Name Check.
See the complete 2020 year report here.
They use the service in the onboarding process of new suppliers and customers (KYC), in claims and payout processes, in direct debit processes and in fraud investigations. This makes processes more efficient, safer and reduces the risk of fraud and misdirection, avoiding all the damage and hassle that goes with it.
The results are impressive:
90% less drop-outs during onboarding
80% less fraudulent onboardings
50% less uncollectible invoices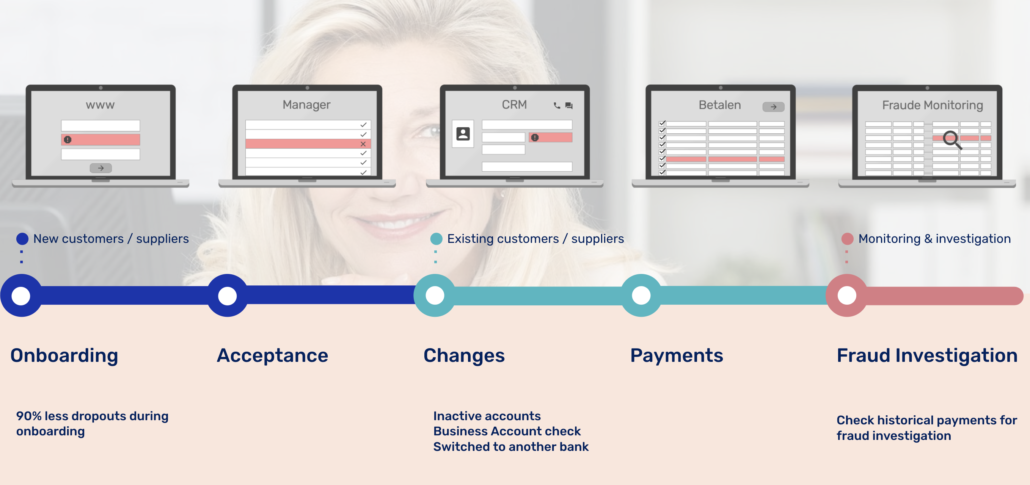 Want to know more about the IBAN-Name Check for Organisations?
To know more about the IBAN-Name Check like features, roadmap, use cases and the team behind this proven solution, click here
Thanks for reading, take care.
Kendra Keydeniers
Director, Community & Partners treasuryXL
https://treasuryxl.com/wp-content/uploads/2021/02/Ontwerp-zonder-titel-1.png
200
200
treasuryXL
https://treasuryxl.com/wp-content/uploads/2018/07/treasuryXL-logo-300x56.png
treasuryXL
2021-02-24 07:00:51
2021-02-23 16:03:58
SurePay | Prevent fraud and errors with The IBAN-Name Check for Organisations