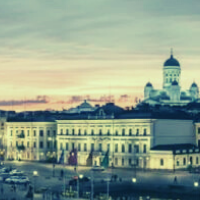 | 26-3-2020 | treasuryXL | OpusCapita |
OpusCapita makes Liquidity Management in a basic version free for their SaaS customers

OpusCapita, treasuryXL partner and leading cash management solution provider announces today that they have chosen to make their Liquidity Management product free for all customers until the end of the year in order to help treasury and cash management professionals to meet the increased demand on accurate cash forecasts due to the spread of the coronavirus.
"We are living in unprecedented times and we want to help our customers. The demands on treasurers are immense right now and I feel if we can help by making our product for free it's the right thing to do", states Jukka Sallinen, Head of Cash Management, OpusCapita.
Liquidity Management will be available in a basic version to allow customers to start using it right away without any implementation or set-up needs.
"We are also looking for ways to enable companies who are not our customers to use this functionality at a heavily discounted price", states Jukka Sallinen, Head of Cash Management, OpusCapita. 
"I am happy that we can help our customers in these tough times and that we as a company can do our part", states Patrik Sallner, CEO OpusCapita.
What does Liquidity Management Basic enable you to do?
With the basic package, you will be able to enable your subsidiaries across the globe to manually input (or upload from Excel) their current cash balances and future cash flows (for example AR, AP, taxes etc) in OpusCapita. Once you have this data centralized, the basic package enables you to setup Reports and Dashboards which will automatically consolidate and display all entered balances and cash flows.
In short, this includes:
Manually entering cashflows (Liquidity Unit Entry)
Manually entering cash positions (Liquidity Balance Entry)
Liquidity grid and graph, best-practice Reports such as:

Cash Visibility

Cash balances per bank account, per bank or per company
Actual inflows and outflows on bank accounts (if statements are imported in OpusCapita)

Cash Forecasting

Total forecast
Forecast per bank account, per company or per currency
Actual vs Forecast

Dashboards for visualizations cash positions and forecast
Three steps to get started
1. Get in touch with us so we can enable Liquidity Basic for you.
2. Add cash flows with pre-built templates or import them from Excel.
3. Build reports with our straight-forward drag'n' drop functionality.
Read more information here.
About OpusCapita
OpusCapita enables organizations to buy and pay quickly and securely, with a real-time view of their business. OpusCapita customers use their source-to-pay and cash management solutions to connect, transact and grow. OpusCapita processes over 100 million electronic transactions annually on its Business Network.
Visit OpusCapita
Visit Partner Page
https://treasuryxl.com/wp-content/uploads/2020/03/Opus-press.png
200
200
treasuryXL
https://treasuryxl.com/wp-content/uploads/2018/07/treasuryXL-logo-300x56.png
treasuryXL
2020-03-26 10:57:21
2020-05-12 17:09:43
OpusCapita makes Liquidity Management free for all customers