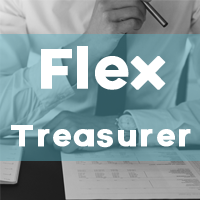 Treasury & amp; Working Capital Quick Scan Methodologie – Voorbeelden uit de praktijk
| 7-3-2017 | François de Witte | Patrick Kunz | treasuryXL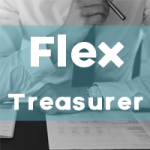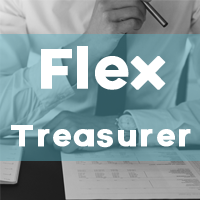 Als je ondernemer bent of als financiële professional werkt in een kleine of middelgrote organisatie die geen treasurer of cash manager in dienst heeft, vraag je je wellicht soms af of je alle treasury taken wel goed geregeld hebt. Iemand aannemen voor deze taken gaat misschien een stap te ver. Maar dat betekent niet dat je geen kosten zou willen besparen of dat er geen mogelijkheden zijn voor bijvoorbeeld funding.
Heb je al eens gedacht aan de mogelijkheid van een treasury quick scan?
Wij bieden je aan om deze quick scan voor je uit te voeren.
Een ervaren hands-on treasurer maakt een scan van jouw organisatie om te kijken of het de moeite waard is om te investeren in treasury. En vaak blijkt dat je door deze quick scan flink geld kunt besparen, zoals de volgende praktijkvoorbeelden laten zien.
Onderneming A: Productie onderneming in de verpakkingssector
(omzetcijfer ca. 150 miljoen euro)
A gebruikte voor zijn financiering een combinatie van EUR 5 MM met straight loans aan 2,25 % en EUR 3,5 MM met factoring (totale factoring faciliteit : EUR 10 miljoen) aan een rente van 0,75 % + 0,15 % flat op het omzetcijfer (of 225.000 euro op jaarbasis).
Een treasury quick scan maakte snel duidelijk dat er een besparingspotentieel was indien de onderneming een deel van zijn bankfinanciering verschoof naar de factoring. Het beroep op de factoring werd verhoogd naar EUR 7,5 miljoen, wat toegelaten heeft een jaarlijkse besparing toe realiseren van EUR 60.000.
De facturen werden niet altijd tijdig opgesteld en werden per post opgestuurd. De quick scan maakte duidelijk dat er besparingspotentieel was. Dankzij een strikter facturatieproces en het overgaan op e-invoicing is de onderneming er in geslaagd 3 dagen te winnen in de Order to Cash Cyclus of een besparing van ca EUR 1,25 miljoen aan werkkapitaal en ca. 30.000 euro aan financiële lasten.
Onderneming B: Groep die een aantal autoconcessies bezit
(omzetcijfer ca. 175 miljoen euro)
B gebruikte voor zijn korte termijnfinanciering (ca. EUR 13 miljoen) korte termijn kredietlijnen bij banken (financieringskosten voor van 1,90 %) en bij de financieringsmaatschappij van de importeur (financieringskosten van 1,10 %).
Een treasury quick scan maakte duidelijk dat er een besparingspotentieel was indien men een deel van de bankfinanciering verschoof naar de importeur financierings-maatschappij. In casu besloot de onderneming EUR 7,5 miljoen meer op te nemen bij deze, wat een jaarlijkse besparing aan rentelasten heeft toegelaten.
B had regelmatig credit saldi op een aantal bankrekeningen, terwijl ze debetsaldi op andere bankrekeningen had. Een van de aanbevelingen van de quick scan was het invoeren van een dagelijkse opvolging van alle banksaldi. Hierdoor is onderneming B erin geslaagd het gemiddeld uitstaand bedrag aan bankleningen te doen dalen met EUR 1,6 miljoen, wat een rentebesparing oplevert van 30.000 Euro.
B ondervond regelmatig vertraging in de incassering van facturen op leasingmaatschappijen, omdat de dossiers niet in orde waren (ontbrekende documenten, etc.). De quick scan maakte duidelijk dat een striktere opvolging van de procedures en keurige dossiers (first time right) zou toelaten de gemiddelde incassoperiode te reduceren van 23 naar 18 dagen. De onderneming heeft uiteindelijk een besparing van werkkapitaal van 800.000 Euro en een jaarlijkse rentebesparing van meer dan 15.000 Euro gerealiseerd.
Herken je een of meer situaties uit je eigen organisatie? Heb je een vraag? Onze experts zijn gaarne bereid om met jou in gesprek te gaan. Zij werken als Flex Treasurer en helpen jou graag verder. Overigens ook als je bijvoorbeeld na een treasury quick scan behoefte hebt, om tijdelijk een (flex) treasurer in dienst te nemen.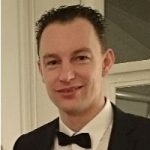 Treasury, Finance & Risk Consultant/ Owner Pecunia Treasury & Finance BV
MEER INFORMATIE
Wil je gebruik maken van een treasury quick scan of een Flex Treasurer of heb je een andere vraag?
Of wil je je aansluiten als Flex Treasurer?
Pieter de Kiewit helpt je graag verder.
[email protected]
+ 31 (06) 1111 9783
https://treasuryxl.com/wp-content/uploads/2017/02/Flex_Treasurer.png
200
200
treasuryXL
https://treasuryxl.com/wp-content/uploads/2018/07/treasuryXL-logo-300x56.png
treasuryXL
2017-03-07 07:30:50
2020-06-30 12:48:35
Treasury & amp; Working Capital Quick Scan Methodologie – Voorbeelden uit de praktijk