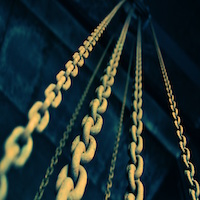 | 15-07-2016 | Olivier Werlingshoff , treasuryXL |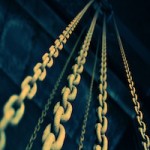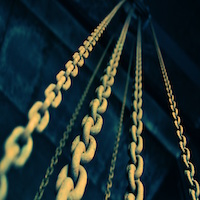 Blockchain, het gaat de gehele financiële sector veranderen. Administratie 3.0. Bijna iedereen heeft er wel iets over gehoord of gelezen, Blockchain is 'trending'. Volgens de PaymentEye was Blockchain het gesprek van de dag op de Tech Open Air conference in Berlijn. Wij speurden het internet af naar een definitie en vroegen expert Olivier Werlingshoff naar Blockchain in zijn werkveld: Cashmanagement.
Blockchain – de Definitie
Dit is de definitie die Wikipedia geeft:
"Een blockchain (soms naar het Nederlands vertaald als blokketen) is een gedistribueerde database die een gestaag groeiende lijst bijhoudt van data-items die gehard zijn tegen manipulatie en vervalsing. Zelfs de beheerder van nodes kan deze gegevens niet vervalsen. Dit komt door het gedistribueerde systeem."
Investopedia zegt het volgende:
"To use conventional banking as an analogy, the blockchain is like a full history of banking transactions. Bitcoin transactions are entered chronologically in a blockchain just the way bank transactions are. Blocks, meanwhile, are like individual bank statements."
Blockchain – de Ontwikkeling
Blockchain werd in het begin onthaald met veel hoera-geroep, alles zou gaan veranderen binnen de financiële sector. Nog steeds is het een fenomeen dat veel interesse wekt maar toch verschijnen er hier en daar berichten waar pas op de plaats gemaakt wordt. Het zou nog te vroeg zijn om er je voordeel uit te halen, Blockchain is nog niet volgroeid.  (bron: rtlz.nl)
Blockchain in Cash Management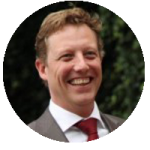 Olivier Werlingshoff: Basis van blockchain is dat er een er een grote mate van transparantie ontstaat tussen de verschillende deelnemers. Op het vlak van Cash Management kan dit voordelen opleveren bij zaken waar veelvuldig gecontroleerd wordt, zoals bij overboekingen.
Door blockchain kunnen overboekingen sneller uitgevoerd worden en omdat er minder partijen betrokken hoeven te worden, zullen kosten dalen. Als je het breder trekt zou dit ook van invloed kunnen zijn op de check van gegoedheid van debiteuren en crediteuren.  Omdat de gegoedheid van deze door alle deelnemers bekend wordt geacht zal de zekerheid hiervan stijgen. Kortom op Cash Management vlak kan Block Chain zeker voordelen opleveren.
Zie hieronder het artikel dat de PaymentEye publiceerde over Blockchain op de Tech Open Air conference in Berlijn:
https://treasuryxl.com/wp-content/uploads/2016/07/blockchain.jpeg
200
200
treasuryXL
https://treasuryxl.com/wp-content/uploads/2018/07/treasuryXL-logo-300x56.png
treasuryXL
2016-07-15 08:30:40
2020-07-02 16:50:07
Blockchain in Cashmanagement