| 3-7-2017 | Carlo de Meijer | treasuryXL |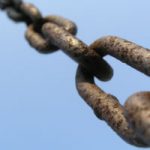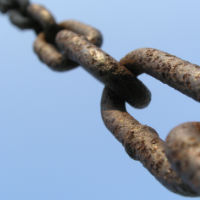 In his article 'The EU and blockchain: taking the lead? ', our expert Carlo de Meijer writes that the EU, after having a 'wait and see' attitude for a long time, seems to be taking steps (may be) to become one of the leading economic blocks in the blockchain race. He believes that it is worthwhile to take a closer look at the EU initiatives. We have made a summary of this article and start with the European Commission.
European Commission
#Blockchain4EU Project
Last week the European Commission's Joint Research Center (JRC), together with The Directorate-General for Internal Market, Industry, Entrepreneurship, and SMEs, have announced the launching of the #Blockchain4EU Blockchain for Industrial Transformations initiative to develop industrial use cases for blockchain and DLT.
The project, which will run until February 2018, will take a look at how blockchain technology and other distributed ledger technologies (DLTs) can be applied to nonfinancial sectors.
The project's objective is to identify, discuss and communicate possible uses and impacts of blockchain and other DLT objects, networks and services within EU industrial or business contexts. The project will thereby initially focus exclusively on logistical and validation use cases, such as supply chains, assets monitoring, intellectual property rights, and certification authentication. Outputs from the project will contribute to the risks and opportunities assessment that will ultimately outline the approach that Small to Medium Enterprises (SMEs) will take with blockchain and DLT applications in the future.
Virtual currency legislation
Last year July the European Commission adopted a proposal for legislation to amend the 4th Anti-Money Laundering Directive (4AMLD) that will bring virtual currency exchanges and wallet providers into the EU's anti-money laundering framework. In this proposal only those engaged in exchanging between virtual and fiat currencies are included. Virtual currency to virtual currency exchanges are not covered (for example, Bitcoin-to-Ether exchanges will not be regulated). And only those wallet providers offering custodial services "of credentials necessary to access virtual currencies" are to be included in the legislation.
The proposal is now under the European Council and the EP. Member states will have to transpose the Directive into national law and that is expected by half 2018.
EC February Statement on blockchain
In February this year the European Commission Vice President Andres Ansip published an official statement in reaction to EP questions, saying that "the Commission is planning to grow its support for blockchain projects", and that "the Commission is actively monitoring Blockchain and DLT developments". This statement went into detail about the efforts the Commission is undertaking, both within and beyond the scope of the task force (see below), highlighting potential technology pilots focused on 'decentralised innovation ecosystems".
"The Commission is already supporting [distributed ledger tech]-enabled projects (DECODE, D-Cent, MyHealth MyData). Support activities are going to increase in the coming months (e.g. Decentralised Data Management). A study will be launched to investigate how DLT can help in reshaping public services and preparing for EU specific DLT actions to address relevant EU challenges." Andres Ansip
The Commission has set up an internal FinTech Task Force, following a report on virtual currencies from European Parliament Member Jakob von Weizsäcker, published in May 2016. This Task Force involves all relevant services working on financial regulation, technology, data and competition to ensure "that our assessment reflects the multi-disciplinary approach that FinTech developments ask for".
Blockchain Observatory
The European Commission (EC) established/set up a European Union (EU) Blockchain Observatory in April this year in response to a European Parliament mandate to strengthen technical expertise and regulatory capacity. The EU blockchain observatory is being developed under the framework of the European Commission's Task Force on FinTech. It is expected to deliver its final recommendations in the course of this year.
The observatory task is to create a platform for the European blockchain community and provide up-to-date information on relevant initiatives around the world as well as development of the technology and related opportunities and challenges. Aim is to assist the EC in determining what role – if any – public authorities can play to encourage the creation of such technologies and to develop policy recommendations.
Blockchain proof-of-concept on blockchain
According to a Communication of February this year addressed to EU institutions including the European Parliament and the European Central Bank, the European Commission wants to create a Blockchain proof-of-concept focused on regulation.
A pilot project is aimed at reinforcing the capacity and technical expertise of national regulators with regard to distributed ledger technology. The pilot would center on improving knowledge and awareness of the technology among the EU's regulatory community. For that purpose the Commission launched a public consultation effort on financial technology more broadly, one that is seeking input on how it can improve market efficiency and accessibility. This consultation focused on three areas: increasing consumer trust and empowerment reduce legal and regulatory obstacles; and, support developments of 'and innovative digital world'.
As for next steps, the Blockchain Observatory will continue to engage industry representatives to get a feel for where to focus their regulatory efforts.
You can read the full article by clicking on this link. The second part of our summary will be published soon.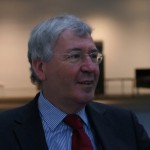 Economist and researcher
https://treasuryxl.com/wp-content/uploads/2017/07/chains-XX.jpg
200
200
treasuryXL
https://treasuryxl.com/wp-content/uploads/2018/07/treasuryXL-logo-300x56.png
treasuryXL
2017-07-03 07:30:29
2020-07-06 14:49:04
The EU and blockchain: taking the lead? (I)