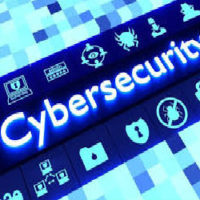 | 17-10-2017 | Pieter de Kiewit |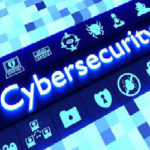 We all have these topics we know are important but never get the highest priority. Until it is too late. Cybersecurity is one of them. Do you want to be the treasurer named in the newspapers? Finding examples and input on-line is not hard. Only this morning these articles popped up through LinkedIn:
"Hackers steal $60 million from Taiwanese bank using bespoke malware". This is about SWIFT, technology used by many in the corporate treasury environment. This is not to shame SWIFT, what can happen with them, most likely can with other service providers.
Input from this mentioned article specifically has a focus on corporate treasury. What I think is interesting in their input: it is not only about malware. They also mention "social engineering".
Now what to do? We all know many service providers step forward to guarantee security. Your time and budget is always a restraint. 100% security is an illusion. We will not decide for you. Perhaps we can help you start by browsing through who is offering solutions:
The ACT is organising an event at the end of this month:
"This highly interactive two-day course will take you through the process of building a secure treasury environment. It covers all the essentials, from the creation of a framework of policy and delegated authority, to the way treasury should be organised to ensure maximum control of its activities. You will learn about front, middle and back office functions, regulatory requirements, controls and security essential to managing treasury and you will debate the key issues of control failure. You will learn how to create a secure environment in which treasury transactions can be managed and carried out with minimum risk of fraud or error. You will, be able to judge the adequacy of any security arrangements and make or recommend necessary changes. You will also learn how to effectively plan and execute a risk- based treasury audit that adds value and helps identify early warning signals of potential problems."
Software suppliers like Reval are stepping in, offering technology connected to consultancy. Their article is an easy read, gathering a first glance.
And of course consultants are happy to step in. This article of PwC might give you a first idea. Consultancy fees are quite steep. A known sales strategy of consultants is describing scenarios that make you stay awake at night. Are you willing to take the risk or consider "an amateur".
We will further inform you about the topic in the future. We wish you low risk and high wisdom.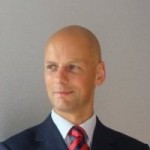 Pieter de Kiewit
Owner Treasurer Search
https://treasuryxl.com/wp-content/uploads/2017/10/Cybersecurity-1-e1508222420763.jpg
200
200
treasuryXL
https://treasuryxl.com/wp-content/uploads/2018/07/treasuryXL-logo-300x56.png
treasuryXL
2017-10-17 08:30:16
2020-07-02 14:46:01
Cybersecurity & corporate treasury – not your favourite, but beware!