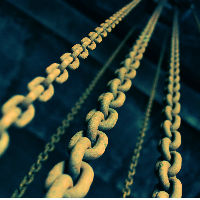 |13-1-2017 | Carlo de Meijer |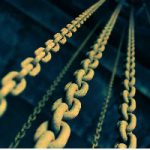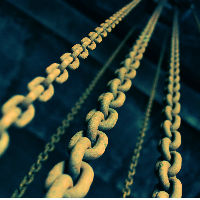 As you may remember I travelled throughout South Africa in december 2016. Being back home I was curious to learn if there were developments in the blockchain area. A first article was about a number of interesting reports that were launched and start ups. The second article dealt with banks and consortia. I focussed on central banks, market infrastructure and card schemes in a third article. In this last article I want to conclude my 'blockchain journey' with information about regulators and advisory companies. 
REGULATORS
EU Commission Launches Initiative to Boost FinTech and Blockchain Startups
The European Commission (EC) unveiled a new initiative aiming to support Europe's FinTech and blockchain innovative entrepreneurs. The Start-up and Scale-up Initiative aims to combine all the possibilities that already exist in the EU, but plans on including a new focus on venture capital investment, insolvency law, and taxation.
With the unveiling of the Initiative, the Commission is hoping to bring together several factors to enable blockchain and FinTech startups to develop and grow their business across Europe. Aside from the proposed factors mentioned above other features that the Initiative is proposing include improved access to finance and simpler tax filings. Through the Initiative startups will also gain access to improved innovation support through reforms to Horizon 2020, which funds high-potential innovation through a dedicated SME instrument. The initiative will also connect startups with potential investors, business partners, universities, and research centers.
ADVISORY COMPANIES
Deloitte invests in blockchain Startup SETL
Professional services firm Deloitte has made an investment in London-based financial services blockchain startup SETL. By harnessing the capabilities of SETL's blockchain, Deloitte can provide their clients with even more practical and transformational solutions.  News of the investment follows the announcement last month that Deloitte, SETL and Metro Bank had successfully trialed a contactless payment card using the firm's distributed ledger technology. SETL is one of a number of startups worldwide looking to apply the technology to payment and settlement, and it recently became part of a regulatory sandbox initiative launched by the UK's Financial Conduct Authority.
Deloitte has bet big on distributed ledger technology. To date, the firm has partnered with a range of startups in the space to develop blockchain prototypes. They have already been investing heavily in real-world applications, such as identity management, cross-border payments, loyalty, trade finance and a number of others. Deloitte is currently setting up an EMEA financial services blockchain centre in Dublin that will house a team of 50 developers and designers and is working with five prominent blockchain companies – BlockCypher, Bloq, ConsenSys, Loyyal and the Stellar Development Foundation – on a wide-range of proof-of-concept applications across the financial sphere.
PwC launched its Vulcan Blockchain Platform
Pricewaterhouse Coopers (PwC) recently launched its Vulcan Digital Asset Services based on blockchain technology. The Vulcan offering marks PwC's continuing commitment to bringing blockchain technology to financial services and other industries. The Vulcan platform that connects identity, money and assets, allows users to spend, share, trade or track any physical or digital asset cheaply and quickly. It enables fintech start-ups and existing technology companies to gain access to PwC's global client base and co-develop new product offerings. Vulcan's digital currency services include digital asset wallets, blockchain-based payments (global payment processing), a digital asset exchange (investment and trading services), and rewards and loyalty programs. In addition, the platform provides governance and assurance services, including anti-money laundering, know your customer and reporting tools to ensure regulatory compliance.
PwC is already conducting several pilots in different industries that capture digitized assets and issue customer reward points as digital money. A global banking group and a central bank are piloting the system while an airline and three multi-national banks are also exploring it.
All parts of this article can also be found as a combined article on my LinkedIN page.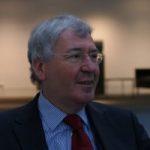 Economist and researcher
More articles about blockchain from Carlo de Meijer:
https://treasuryxl.com/wp-content/uploads/2016/12/chains-II-1.jpg
200
200
treasuryXL
https://treasuryxl.com/wp-content/uploads/2018/07/treasuryXL-logo-300x56.png
treasuryXL
2017-01-13 07:30:17
2020-07-06 14:58:46
Blockchain: What happened during my stay in South Africa? (PART IV)