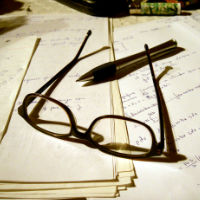 | 11-1-2017 | Theo Paardekooper |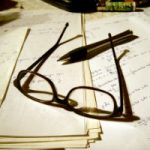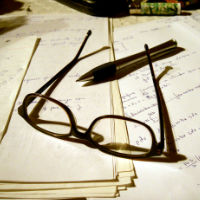 De treasury functie heeft zich de afgelopen jaren verder ontwikkeld. Zowel in technische zin als ook functioneel wordt de positie van de treasurer verruimd. Dit vraagt om uitbreiding van kennis en vaardigheden. Op de website van treasuryXL is informatie te vinden over education & training. De markt vraagt echter om meer. Academische titels vormen een entreebewijs voor de volgende stap. Wellicht een goed voornemen voor 2017. In deze bijdrage derhalve een korte introductie van de mogelijkheden.
Internationale Setting
Het in de UK gevestigde ACT, the Association of Corporate Treasurers zet de wereldstandaard in treasury opleiding. Via de ACT is een Certificaat in Internationaal Cashmanagement te halen, dat wereldwijd een goede reputatie heeft. Dit gaat echter alleen over cashmanagement.  De ACT staat bekend om haar treasury opleidingspogramma's t.w. Certificate of Treasury fundamentals (3-6 maanden), Certifcate of Treasury ( 6-12 maanden), Diploma in Treasury Management (12-18 maanden) en Advanced diploma MCT (15 maanden).  Het behalen van het diploma in Treasury Management geeft de titel AMCT (associate member) en het eindstation is het advanced diploma in MCT (Master in Corporate Treasury).
Het is mogelijk om de studie voor het diploma Treasury management (managerial level) te starten zonder de voorgaande 2 diploma's te hebben behaald. Op basis van praktijkervaring kan een toelatingstest worden gedaan.
AMCT en MCT zijn met name zelfstudie opleidingen. Zowel het studiemateriaal als de examens zijn vrij gedetailleerd. Kosten voor het MCT programma bedragen GBP 10.000,=  + aanvullende kosten zoals voor het ACT lidmaatschap. De kosten voor AMCT bedragen GBP 2460,=. Hierbij is alleen sprake van online thuisstudie.
The Dutch way
20 jaar geleden heeft thans emeritus hoogleraar Van der Nat de post-doctorale studie Treasury Management aan de  VU te Amsterdam opgestart. Kosten van het 2 jarige programma bedragen EUR 23.500,=.  Het programma voorziet in 6 uur college per week (middag en avond) gegeven door diverse hoogleraren en experts uit het bedrijfsleven. Het curriculum is onderverdeeld in 4 onderdelen t.w. Treasury en markten, Financiering en financieel management, risk management en organisatie, governance en control. Het Certificate in International Cashmanagement van ACT is een keuzevak in het curriculum. De studie geeft structuur en overzicht van alle (praktijk)kennis van diverse treasury disciplines en kent een sterke wiskundige basis.
Naast reguliere tentamens wordt de opleiding afgerond met een scriptie. Succesvolle afronding geeft recht op de titel RT.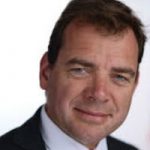 Independent treasury specialist
Meer artikelen over opleidingen en trainingen:
https://treasuryxl.com/wp-content/uploads/2017/01/studies.jpg
200
200
treasuryXL
https://treasuryxl.com/wp-content/uploads/2018/07/treasuryXL-logo-300x56.png
treasuryXL
2017-01-11 07:30:53
2020-07-06 15:39:44
Treasury education & training. What's next?