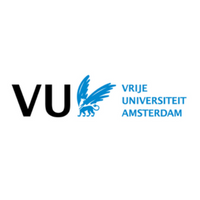 23-06-2022 | treasuryXL |  VU Amsterdam | LinkedIn |
Improve your professional practice by taking a broad, conceptual and professional view on Treasury
---
The postgraduate programme in Treasury Management & Corporate Finance at the Vrije Universiteit Amsterdam is running now for 25 years. In close contact with the treasury community, the VU keeps the curriculum up-to-date and relevant for professionals. Professional relevance is guaranteed by about 10 core lecturers and 20 guest lecturers from our partners KPMG, Orchard Finance Consultants, PWC, Zanders and by other finance professionals.
About the programme
The programme takes a broad view over Treasury Management and Corporate Finance from the of a non-financial corporate. Most graduates have an MSc and at least 3 years of experience in Treasury. Participants with a bachelor degree and sufficient treasury experience are successful in this programme as well
The programme offers participants an 18-month learning environment that stimulates professional development in 2 ways:
(1) Evolve as an academic professional. The goal is to facilitate the development as an all-round treasury professional. This is done by both building a sufficient knowledge base and training skills to apply general knowledge in specific cases. In addition, participants will be challenged to become experts in their own specific field of interest.
(2) Engage in career development and networking within the Treasury community. Increase your insights and expand your network in your treasury network. The programme may inspire participants to take next steps in their careers.
Along these two main lines of benefits, we are planning to give more information and explanation in two follow-up online sessions/recordings which will be posted on this platform in the coming weeks.
Why should I start with the programme?
The most important takeaway from this post is the fact that the TM&CF programme is NOT a long course acquiring just knowledge. It is much much more than that. Apart from just knowledge the programme puts a lot of attention on creative application of knowledge to your specific business situation. It trains you how to become a professional expert to some areas in the field of Treasury you have chosen. The programme helps you to connect with other members of the treasury community and to build your own professional network by connecting with fellow participants.
The programme provides you a substantial boost in your career, as the qualification is acknowledged in the labour market, and/or game-changer in your professional life as a Treasurer. It is a must-follow for all passionate about treasury. Successful completion of the programme results in the title of Register Treasurer, which is highly valued within the treasury community.
---
Also read: Why becoming a Register Treasurer is so much more than completing a course! (By Pieter de Kiewit)
---
Online Information Session | Register Today
On the 5th of July, an online information session on the programme will be given in which we also discuss the potential benefits of this program for Treasury professionals. You can sign up here.
---
---
Best regards,
Herbert Rijken
Programme director

---
Visit the website for more information.
For more info contact @[email protected]
LinkedIn page of the programme

---
https://treasuryxl.com/wp-content/uploads/2016/09/VU-200x200.png
200
200
treasuryXL
https://treasuryxl.com/wp-content/uploads/2018/07/treasuryXL-logo-300x56.png
treasuryXL
2022-06-23 08:00:25
2022-06-23 09:25:39
Treasury Management & Corporate Finance | Become an official Register Treasurer