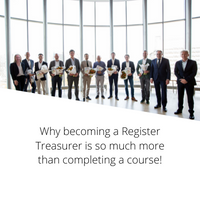 02-05-2022 | treasuryXL | Pieter de Kiewit | LinkedIn |
Next to being a treasury recruiter, I am also a very happy member of the so-called curatorium of the postgraduate education Treasury Management & Corporate Finance of the Vrije Universiteit Amsterdam. Graduates completed an intense 18-month program and can be recognized by the "RT" behind their name: Register Treasurer which can be translated into "chartered treasurer". The program is taught in English, has already existed for over 20 years and there are many "RTs" in prominent places in the treasury community. Last week, I attended the latest diploma ceremony, was inspired, and decided I want to tell you more.
---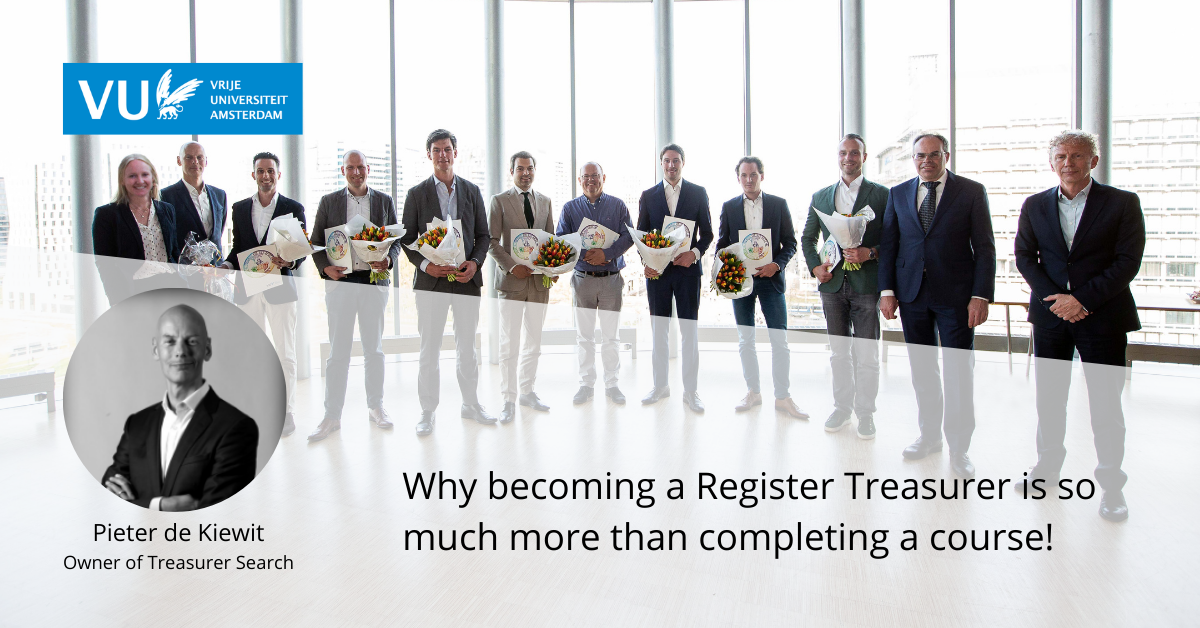 ---
There is a wide variety of corporate treasury training programs. Through the Vrije Universiteit, the postgraduate program received accreditation from the AACSB and takes an academic approach to education. That is so much more than students being able to open a book and remember enough about this during the tests. Let me show you a table that shows what the academic approach means according to the VU:
For me, the most inspiring and visible are the two academic papers students write. As an example, I can mention the one discussed during this event. Tristan Verhagen was able to present the relatively new idea of treating Bitcoins as a new asset class. Not only the idea but also how he was able to do the research and change the minds of many presents at the event, was impressive.
In my opinion, corporate treasury deserves a larger audience and thorough research. At the Vrije Universiteit students are, in their research, being asked to add to what is already known about treasury. It is not simply solving the daily problems with what already is known. Something that we as corporate treasurers or service providers don't do sufficiently. I think the academic approach is important, am happy Klaas Springer Ph.D. joined the team and even hope in the future a Ph.D. student will start doing research. If you consider joining the program or want your team members to do so, come to the "open evening":
Perhaps we see each other there, I hope so.
---
https://treasuryxl.com/wp-content/uploads/2022/04/200-rt-26e-1.png
200
200
treasuryXL
https://treasuryxl.com/wp-content/uploads/2018/07/treasuryXL-logo-300x56.png
treasuryXL
2022-05-02 07:00:22
2022-05-02 11:27:39
Why becoming a Register Treasurer is so much more than completing a course!