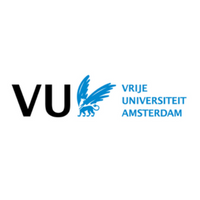 | 12-04-2021 | VU Amsterdam |
This Webinar is offered to you by the postgraduate programme Treasury Management & Corporate Finance at the School of Business and Economics.

Webinar Treasury Management in short
Date:     Wednesday 28 April 2021
Time:     19.00 – 20.30 hrs.
Costs:    Free-of-charge
Bitcoins are in the news. Opinions vary a lot in between "the new global currency standard" and "difficult to understand in practice and governance".  Corporate Treasurers need at least to have a start of an opinion. We see Tesla and other big corporates currently buying crypto currencies. What are opinions among corporate treasury professionals? Is investing surplus cash in crypto currencies the new reality in corporate treasury or is it a hoax?
Tristan Verhagen, a student in our TM&CF programme, will introduce the topic at this webinar. Tristan will share his provoking ideas about investing surplus cash in Bitcoin. Is this the New Reality in Treasury or a Hoax? Tristan wrote an academic paper on this subject and this has added value in terms of a new insight for the treasury professional and is very useful for experts as well as laymen to be updated on the issue.
Description Academic Paper
As the world grapples with the COVID-19 pandemic, it's important for (institutional) investors and (corporate) treasurers to understand the effects of central bank and government intervention. Especially in the context of Bitcoin and the unique attributes it possesses. The role of central banks and governments in stabilizing the economy and the realization of economic growth in the aftermath of crises is becoming ever more important. Currently central banks and governments are "all in" to cushion the effect(s) of the current crisis. The response is considered to be bigger and broader than it was for the great financial crisis. Interest rates are historically low and central bank balance sheets have expanded considerably. This led to a significant increase in the money supply, which sparked a debate among economists about the implications for inflation.
When central banks and governments worldwide enact in 'quantitative easing' and increase the money supply, the associated fiat currencies depreciate in value. In contrast, Bitcoin experiences a 'quantitative tightening' (or reduction) of new supply as halving events programmatically decrease the number of new Bitcoin entering circulation regardless the demand for the asset. This feature is native to the digital protocol and possibly makes it the ultimate 'store of value' asset. During times of economic uncertainty and in a world where 'software is eating the world' more and more (institutional) investors and (corporate) treasurers are becoming convinced of the potential of Bitcoin. The paper/discussion aims to investigate to what extent this is justified.



Speakers
Tristan Verhagen MSc MSRE graduated in Strategic Management from Tilburg University. Real estate is the cornerstone of his career. He has worked for various real estate investors and is now Director Finance & Control at Eigen Haard. A few years ago, he fell through the Bitcoin rabbit hole and since then his views on money and monetary policy have changed significantly. He is open to the idea that Bitcoin's unique properties will in the future lead to it becoming an important (macro) asset and therefore suitable for a large group of investors (e.g. insurance companies and pension funds).
Strong ideas are worth to have strong opposition, so we have two panel members to challenge the vision of the keynote speaker.
Wilko Bolt is a Senior Economist in the Economics and Research department at De Nederlandsche Bank in Amsterdam and Professor of Payment Systems at the Vrije Universiteit Amsterdam. His current research focuses on the payment economics, digital currencies, two-sided markets theory and antitrust implications. He has published in journals such as American Economic Review, European Economic Review, Economic Theory, International Journal of Industrial Organization, International Journal of Central Banking and Journal of Money, Credit and Banking. Bolt was awarded the Hennipman Prize by the Dutch Royal Economic Association in 2007 for his research.
Joan Schutte joined ASML back in 2014 as VP & Corporate Treasurer and is responsible for Treasury, Corporate Finance and Insurances globally. From 2010 to 2014 Joan was Director Treasury for VimpelCom (Veon) in Amsterdam. Before that, he worked 12 years for US based Sara Lee Corporation in various Treasury roles in Curaçao, Singapore and Chicago and as Finance Director for the global procurement function in Utrecht. Joan started his career in Treasury in Belgium for CSM NV and Campbell Soup Company. Joan holds a MSc in Economics from the University of Amsterdam. He serves on the Board of the Dutch Association of Corporate Treasurers (DACT) and has served on the Board of the Association of Corporate Treasurers Singapore (ACTS).
The webinar is moderated by Pieter de Kiewit, he is treasury aficionado, recruitment consultant and owner of Treasurer Search. Together with his team, Pieter finds candidates for interim assignments and permanent positions in corporate treasury. Pieter holds an MSc. in Organizational Science (Technische Bedrijfskunde, Universiteit Twente) and has over 25 years experience in international recruitment. In many ways he contributes to the treasury community by connecting people and companies. He supports educators, for example as a member of the management board of the RT programme of the Vrije Universiteit Amsterdam. On a regular basis he blogs, presents and moderates with the purpose to make treasury known by a bigger audience and facilitate experts to deepen their knowledge.
For whom?
We specifically invite our alumni of the PGO Treasury Management & Corporate Finance and those interested to join the programme and DACT members.  Of course, those professionally involved in the subject, TreasuryXL – followers, are also very welcome to join. A truly inclusive (corporate) treasury community!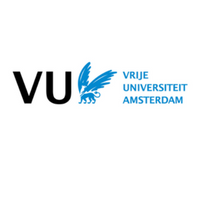 https://treasuryxl.com/wp-content/uploads/2016/09/VU-200x200.png
200
200
treasuryXL
https://treasuryxl.com/wp-content/uploads/2018/07/treasuryXL-logo-300x56.png
treasuryXL
2021-04-12 07:00:05
2021-04-07 16:00:32
Webinar Series Treasury Management | "Bitcoin. Is this the New Reality in Corporate Treasury or is it a Hoax?"