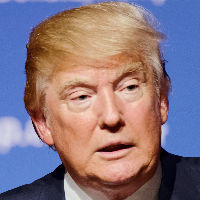 | 14-8-2017 | Rob Beemster |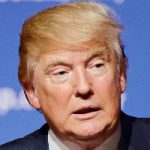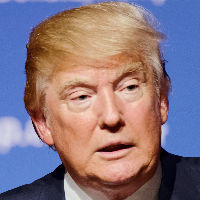 Many negative issues surround the President of the United States.  Approval rating hits new low,  surprise on his erratic conduct seems to grow daily. Trump is a unique politician. He is incomparable to any other western political leader. I want to pinpoint his monetary policy in 2017, by looking at the pattern of the dollar so far this year.
The dollar in 2017
Currency pair             January 2017              August 2017               Relative decrease USD
EUR/USD                    1.05                            1.18                            12.4%
AUD/USD                    0.72                            0.80                            11.1%
GBP/USD                    1.22                            1.32                            8.2%
USD/JPY                      1.18                            1.10                            6.8%
USD/CNY                    6.96                            6.70                            3.7%
Maybe Mr Trump does have a foreign economic policy.
He sees the results of Chinese manipulation and soft American response as an unfair trade relationship. The President of the US must do something about these unbalances. At least, this is how Trump judges.
Let's take into account this Potus is a streetfighter. Long bilateral meetings with the Chinese are not options for Trump. Fast and furious, that it is: Bring the dollar down!!
And this is going on for half a year now. It is going the Trump way. Tough (but efficient)!
How to see the future value of the dollar?
The current outlook for the dollar against its main trading relations is related to some issues:
–          Process of QE by ECB, and  Euro interest rates
–          North Korea
–          China's position in this geopolitical stress
–          Economic conditions of the US
–          Economic conditions of the main trading partners of the US
These are very important to determine the future value of the dollar. But this is the holistic view, we are all used to. Let's be flexible and take a different stance. Just conclude as Trump will do. Be his alter ego.Then the most important issues are:
–          Pattern of the Euro against the dollar and the bilateral trade balance between US and Germany
–          China's reaction to a lower dollar
–          US trade balance
–          US corporates repatriation of overseas cash
–          US investments to produce within America
–          FDI (Foreign Direct Investment) in America
This is a totally different scope. If we want to understand Trump, then we have to use his view on the international arena. The above mentioned bullet points are crucial. All can easily be measured, Trump loves that. I would like to go through these points to be able to clarify the possible outcome of the dollar for the coming time.
Pattern of the Euro against the dollar and the bilateral trade balance between US and Germany
The more than 12% revaluation will have a serious impact on the trade balance between US and Germany. When the correction emerges, Trump might temper his view on Germany. When we notice correction in the trade data, the dollar has gone far enough…
China's reaction to a lower dollar
So far the yuan has gained some territory but not as much as other major currencies rose against the dollar. How will PBOC and the Chinese Government react on Trump's wishes to correct the trade balance by a devaluation of the dollar against the yuan? If they take action on Trump's stated requirements, whatever this may be, then pressure may diminish.
US trade balance
For many years the US  faces a deficit on its trade balance. The more than $500 billion yearly shortage is a notable pain point. If a remarkable achievement can be noticed on short term, a more relaxed dollar attitude may be expected.
US corporates repatriation of overseas cash
In history, attempts have been organised by US governments to return overseas cash of US corporations. During President Bush jr Presidency, corporations did repatriate cash. When Trump does decrease the corporate tax tariff to  15% and he rewards the US corps to transfer their money back to the US without any other penalty payments, a large repatriation may get going. Many of these funds will until now be held in local currencies, so a switch to the dollar may occur.
US corps return back to America
Trump has ordered US companies to produce in the US instead of overseas. If he becomes successful by bringing factories back to the US, the trade balance will shift, employment will improve. Also when large repatriation is done, these funds can be invested in local factories.
FDI in America
Many non-US corporations are scared by the threat of the US government that regulations like import tariffs and other taxes may be charged on imports. It will damage the advantage corporations have experienced last couple of years due to the high dollar. If special import tariffs are installed, investments may be done in the US to avoid these special expenditures. Onshore producing on American soil will become an alternative.
How to manage this?
Foreign currency management has always been a hard part of the international business. Currency moves are unpredictable. But since Trump, one has to be aware of non-economic issues as well. Note that all the above mentioned issues can have effect on the value of the dollar. Professional guidance of your flows is becoming more and more important. Barcelona valuta experts helps you to install a decent strategy to counter unpredicted events. We guide you in protecting the cash flow.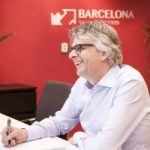 Owner of Barcelona valuta experts BV
https://treasuryxl.com/wp-content/uploads/2017/08/Trump.jpg
200
200
treasuryXL
https://treasuryxl.com/wp-content/uploads/2018/07/treasuryXL-logo-300x56.png
treasuryXL
2017-08-14 07:30:09
2020-07-06 15:48:59
Trump's determination to protect American business