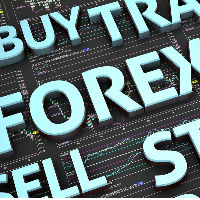 | 10-5-2017 | treasuryXL |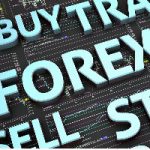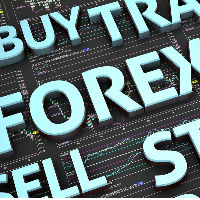 MIFID II – you read about it frequently. And there are more abbreviations: you will also find MIFIR and MIFID I.  As a banker you will know what we are talking about.  As a treasurer or financial professional you are supposed to understand what MIFID II will bring you. We think it is time to zoom in on this subject and present a short summary.
MIFID
MIFID, short for 'Markets in Financial Instruments Directive' (2004/39/EC) and applicable since November 2007 has been a cornerstone of the EU's regulation of financial markets  since then. It aims to improve the competitiveness of EU financial markets by creating a single market for investment services and activitities. To ensure a high degree of harmonised protection for investors in financial instruments.
MIFID or MIFID I set out the conducts of business and organisational requirements for investment firms, authorisation requirements for regulated markets, regulatory reporting to avoid market abuse, trade transparency obligation for shares; and rules on the admission of financial instruments to trading.
MIFIR
MIFIR short for Markets in Financial Instruments Regulation is more than a directive. It is a European law and needs to be implemented as written. The member states have to comply with this regulation and the aim is to protect end consumers and markets. It unifies for example reporting and ensures that the reporting format is consistent.
The Markets in Financial Instruments Regulation and the Directive on Markets in Financial Instruments repealing Directive 2004/39/EC, commonly referred to as MiFID II and MiFIR, were adopted by the European Parliament on 15 April 2014, after heavy discussions that lasted more than two years.
MIFID II
MIFID II and MIFIR are building on the rules of MIFID I, already in place. The new rules are designed to take into account developments in the trading environment since the implementation of MiFID in 2007 and, in light of the financial crisis, to improve the functioning of financial markets making them more efficient, resilient and transparent.
MIFID II will be transposed into the national laws of Members States on July 3rd, 2017 and will apply within Member States from January, 3rd, 2018.
(Source: European Securities and Markets Authority (ESMA)
MIFIR reporting list
Implementing MIFID II and MIFIR will be a real challenge, as it brings enormous complexity for enterprises throughout the industry in terms of generating, collecting and processing financial data. We found a MIFIR reporting list, published by the London Stock Exchange Group, which is applicable not only in the United Kingdom.
In short they propose the following to firms to help them be in the best possible position for MiFIR reporting go-live:
Preparing your data to the wider scope of MIFID II with a project tool that allows to not only find data but also access it
Know what you are doing about data protection
Select your ARM (Approved Reporting Mechanism) and APA (Approved Publication Arrangement)
Identify which transactions to report by sourcing a reliable list of instruments that are eligible for MiFIR transaction reporting
Train your staff
Reconcile your data with the help of an ARM
Implement appropriate governance –  ensure best practice in effectiveness and appropriate accountability.
Give management business insight
More details can be found in the MIFIR reporting list of the London Stock Exchange Group.
There is little time left until the implementation, still much to do in the industry and it will involve considerable human resources and IT costs. The trading landscape will change significantly.
Annette Gillhart – Community Manager treasuryXL
[button url="https://www.treasuryxl.com/about/" text="View more" size="small" type="primary" icon="" external="1″]
[separator type="" size="" icon=""]
https://treasuryxl.com/wp-content/uploads/2017/05/Forex.jpg
200
200
treasuryXL
https://treasuryxl.com/wp-content/uploads/2018/07/treasuryXL-logo-300x56.png
treasuryXL
2017-05-10 07:30:20
2017-05-10 07:30:20
MIFID II - a short excursion into the MIFID landscape