26-5-2021 | treasuryXL | Pieter de Kiewit
This is a blog by someone who does not own bitcoins or other crypto currencies and does not intend to purchase any soon. Someone who is not a subject matter expert. Someone who told his colleagues not to consider the topic relevant for corporate treasury for a long time. Someone who thought bitcoins are only relevant for extortionists or those who speculate, gamble and hope to get rich quickly. You understand, that someone would be me.

Slowly I am getting this "One wrong-way driver? I see dozens!"-feeling. Newspapers are filling up with blockchain news. Pension funds start seeing crypto currencies as a relevant asset class. Auction houses start accepting payments (Tesla stopped again) and in countries with hyperinflation in South America, people are fleeing into cryptocurrencies, especially stable coins. After a first attempt with the Libra, Facebook is introducing a stable coin with the so-called Diem that seems to be connected to the US dollar.
My main objection always was that I did not see the underlying value. Real estate is bricks, shares are a piece of ownership, bonds should be paid back and with fiat currencies you can buy in a store. I cannot live in bitcoins and my baker does not accept them as payment. But with gold I cannot buy bread either. It has some practical use as a metal but that does not justify its current value. So why measure bitcoins in practical use and underlying value?
The core discussion is about speculation and trust. There used to be times we knew a dollar or gulden could be exchanged for gold, so we trusted our money. But the gold standard is not so standard anymore. Of course the prices of dogecoins, ethereum and bitcoins are extremely volatile but how about the rates of Argentine Pesos, Venezuelan Bolivars, Turkish Liras or pre WOII German Deutschmarks? When you cannot stand the heat, stay out of the crypto currency kitchen but I do not consider volatility a reason to disqualify the asset class.
As to myself, perhaps I just have to accept that I am a laggard or at best member of the late majority in accepting the technology/solution. As to corporate treasurers, the survey shows they have the ambition to educate themselves better on the topic. Of course to be able to answer questions from their colleagues and perhaps to initiate some form of a practical application of crypto currencies. I hope that, next to the Tesla example, in further blogs we can inform you about relevant business cases. About successful implementation but of course also about the bottlenecks like taxation and reporting. There will be enough happening for many future blogs. And I will be someone who communicates differently about crypto currencies.
PS You might enjoy the slides of a recent presentation by Tristan Verhagen, recent Register Treasurer graduate, a great introduction into Bitcoins with provoking insights. See link.
Take care, Pieter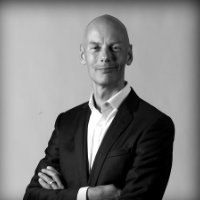 Owner at Treasurer Search
https://treasuryxl.com/wp-content/uploads/2021/05/cryptocurrency-1024x576-1.jpeg
576
1024
treasuryXL
https://treasuryxl.com/wp-content/uploads/2018/07/treasuryXL-logo-300x56.png
treasuryXL
2021-05-26 07:00:32
2021-05-25 16:55:53
Should corporate treasurers stop ignoring bitcoins and other crypto currencies?