|17-5-2017 | Joerg Wiemer | TIS | Sponsored content |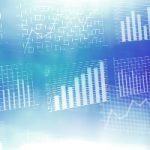 How do strategic professionals decide on the best path to success for their company? The key is in transparency and real-time reporting. If it comes to the responsibility of the treasurer or financial professional this means deciding about company-wide cash flow and liquidity levels, bank, customer and supplier relations and working capital.
When cash flow visibility is the lifeblood of your company, you want full control and knowledge. Direct access to insights on profitability and potential business risks allow users to drive better decisions based on solid business intelligence, accessible anytime and anywhere.
 SCENARIO
Better decisions: Companies now have the power of the Business Discovery Manager – a business intelligence module within the TIS cloud platform. Supplier, salary and treasury payments can be easily analyzed along with cash flows, liquidity and working capital via easy-to-use dashboards and reports. The tool, enhanced through state-of-the-art BI technology, enables users to access all strategic insights in a single, flexible, web-based and multi-bank, multi-ERP capable platform available 24 hours a day from anywhere in the world.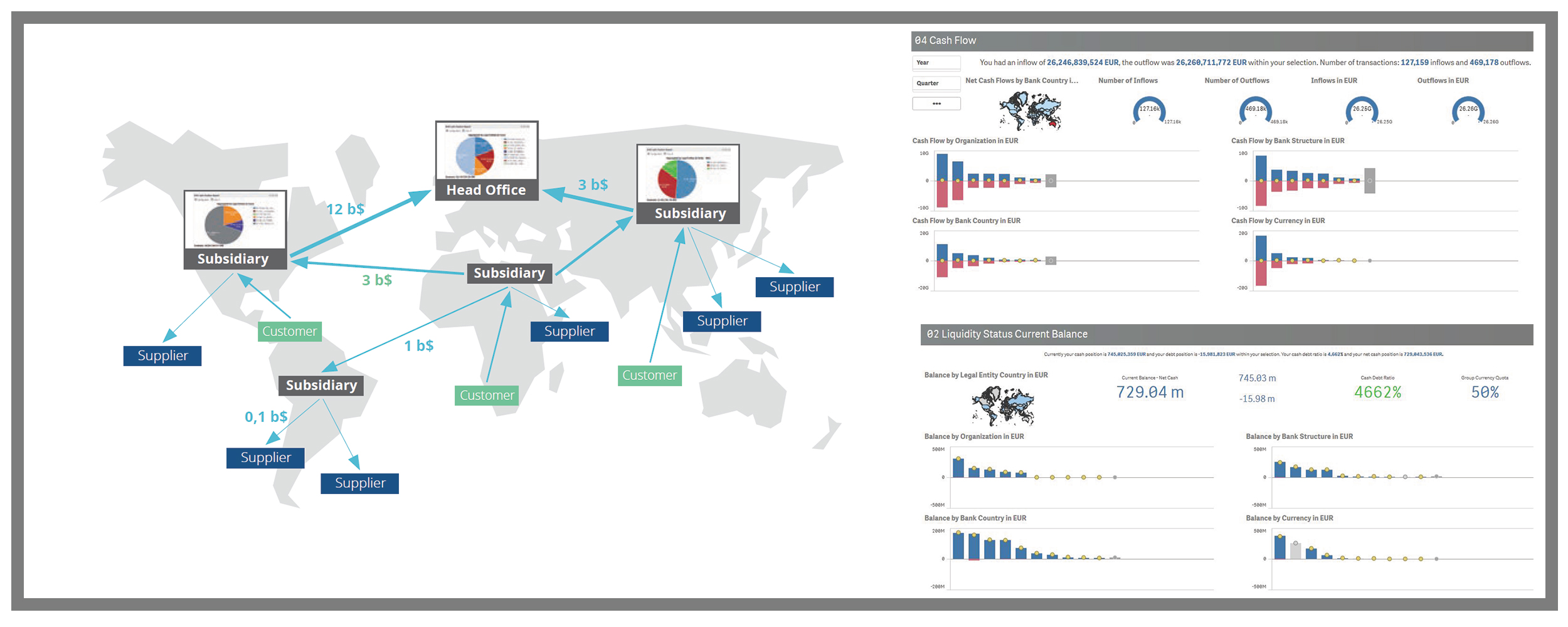 Source: TIS Treasury Intelligence Solutions GmbH
Challenges
You can't manage what you don't measure
A lack of visibility over liquidity, working capital and cash flows at the C-level, in treasury, controlling, accounting, Sales and
purchasing departments.
No transparency regarding bank relationships, liquidity positions and account turnover
No transparency regarding customer and supplier relationships, as well as incoming and outgoing cash flow
TIS Business Discovery Manager
Company-wide unified automated analysis of cash flow, liquidity and working capital in various departments of Corporate headquarters and in local subsidiaries
Multi-bank capable
SAP ERP integration via certified plug-in; connection to any ERP, HR and treasury system
State-of-the-art BI technology and functionality in a single SaaS solution
Support of customer-specific BI tools; support of self-service BI functionality
Business Intelligence as a Service: Ready for use throughout the company within seconds without any complex IT projects
No changes to bank or system landscape required; the solution is flexible and easily adaptable
ISO 27001 certified for data security
 Customer value
Better decisions based on complete visibility of liquidity, working capital and cash flows
Ability to quickly answer essential questions without the need for any extensive IT projects
Your benefits
C-Level executives:
Instant reports about cash flow performances (total of all inflows and payments) of the various local subsidiaries compared to one another over a specific time period
Identification of corporate risks and value-adding activities to drive future growth
Tangible insights to support internal and external audits
Power and data to provide strategic advice to sales and procurement departments
Treasury and controlling teams:
Answers to key questions, such as: How much liquidity is available at which bank? What is the net cash flow for a specific currency over a specific time period for a group of companies (natural hedge)? How much working capital does a local subsidiary require in a specific time period?
Increased compliance, transparency, and more efficient processes paired with reduced costs
Accounting teams:
Visibility of when a supplier was paid, or when a customer paid a local subsidiary over a certain time period
Insight into the value of inflows made by customers via various bank accounts and ERP systems over a specific time period
Sales teams:
Insight into the value of inflows made by customers and the overall payment behavior of the customer base
Purchasing teams:
Transparency across values of overall payments to a supplier via various bank accounts and ERP systems over a specific time period

Source: TIS Treasury Intelligence Solutions GmbH
Business Discovery Manager: never struggle to answer any of these business-critical questions again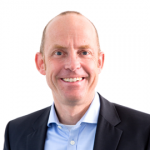 Joerg Wiemer
CSO and Co-Founder of TIS
https://treasuryxl.com/wp-content/uploads/2017/05/Analysis.jpg
200
200
treasuryXL
https://treasuryxl.com/wp-content/uploads/2018/07/treasuryXL-logo-300x56.png
treasuryXL
2017-05-17 07:30:05
2020-12-09 09:25:16
Better Decisions through real-time Reporting: Business Intelligence about Cash Flows & Cash Positions