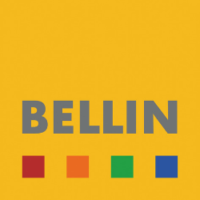 | 7-3-2019 |  treasuryXL | BELLIN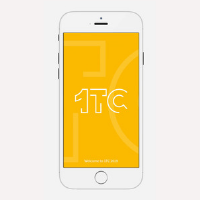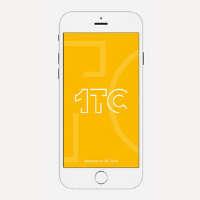 For the seventh year running, the BELLIN 1TC Treasury Convention broke all the previous records. Over 500 attendees flocked to Rust on February 13/14. What did we learn? Here are the main takeaways from all the exciting debates, workshops and conversations in a nutshell: 
1. Time is ripe for disruptive technology
Buzzwords such as digitization, Artificial Intelligence (AI) or blockchain have been around for years. But only now are we moving from abstract concepts to concrete implementation. We're at the beginning of an exciting and challenging new era, in which we're called to put new technology to use where it will benefit treasury the most. Whether it is the use of Artificial Intelligence (AI) in fraud prevention, liquidity planning or decision-making or the use of blockchain for KYC issues: the potential is enormous but implementation must be well thought through. Ultimately, technology is a means to an end. The feedback from 1TC was clear: treasurers believe that new technologies are going to change their work life, and they are expecting their vendors to incorporate this technology in their systems.
2. The treasurer of the future
In recent years, treasurers have come into their own and established themselves as key players for their organizations. But what impact are new technologies going to have on treasury? What will be left of the treasury function as we know it in ten years? Will there still be treasurers in the future? What remains when all the treasury processes that have been digitized and automated disappear from the job portfolio? One thing is for sure: the core responsibilities of a treasurer are going to change, and treasurers are going to have to change with them. Treasurers need to develop a vision for their profession, and this vision needs to come from within the treasury community. In the age of technology, treasurers need to work out where and why they are needed and advertise their role. What is also indisputable is that technology is only ever as good as its users. So while the treasury profession will by no means become extinct, it does need to reinvent itself to some extent, to find new ways and to get connected.
3. Treasury organization 5.0
Treasury has reached a turning point. On one hand, treasurers are faced with the challenge of implementing technologies and structures already at their disposal in order to continue to simplify, automate, standardize and centralize processes. On the other hand, they need to look to the future and implement organizational changes and technologies that address two key issues: security and collaboration – within treasury and beyond. The objective must be to strengthen the internal organization and to get connected within your organization and with external stakeholders, in order to be ready to face any threats and market developments.
4. Faster global payments
The treasury of the future needs real-time solutions. An efficient, powerful treasury requires fast and efficient cross-border payment processing. This is why treasurers are looking for solutions to make payments faster. Nearly 75% of 1TC attendees are convinced: gpi technology will be a major step forward for their global payments processing. Meanwhile, a panel discussion between Ripple and SWIFT introduced Ripple's cross-border payment solution based on blockchain – an offering most attendees (80%) had not come across yet. We're excited to see if and when this technology will make its way into treasury. gpi on the other hand has just entered the world of treasury. As an Early Adopter, BELLIN has implemented the technology and has been piloting it with clients. Following Release 19.1 in April of 2019, it will become very easy for BELLIN SWIFT Service clients to implement SWIFT for Corporates (SWIFT g4C). And by the way: BELLIN is the most successful of all the L2BA connectors to the SWIFT Network: 55% of all connected corporates were connected through BELLIN.
[button url="https://www.treasuryxl.com/contact/" text="Contact us" size="small" type="primary" icon="" external="1″]
[separator type="" size="" icon=""]
https://treasuryxl.com/wp-content/uploads/2018/09/Bellin-250-x-250-e1536578665468-1.png
200
200
treasuryXL
https://treasuryxl.com/wp-content/uploads/2018/07/treasuryXL-logo-300x56.png
treasuryXL
2019-03-07 10:00:27
2019-03-07 10:00:27
BELLIN 1TC treasury convention