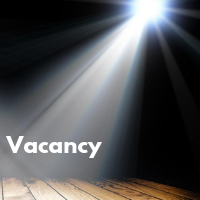 | 13-3-2019 | treasuryXL |
Brede corporate treasury functie met zwaartepunt op FX en derivaten. Inclusief cash management en funding. Rotterdam, €70K. Zeer dynamisch dagelijks takenpakket en doorlopende professionalisering.
TAKEN TREASURY GENERALIST
Het betreft een zeer dynamische operationele corporate treasury functie waarin het reguliere werk voortdurend wordt onderbroken voor het doen van FX en derivaten trades, vaak relatief grote tickets. Het reguliere werk omvat cash & liquidity management, IC & andere soort funding en rapportages en analyses. Van de generalist wordt verwacht dat hij bijdraagt in overnames, business development en professionalisering van de afdeling. In het kleine team kan iedereen elkaar rugdekking geven.
IDEALE TREASURY GENERALIST
De ideale kandidaat voor deze positie heeft een relevante opleiding van minimaal HBO niveau en heeft ervaren hoe de druk van werken in een (FX) front office voelt. Het is waarschijnlijk dat hij deze ervaring bij een financiële dienstverlener opdeed. Elke verdere ervaring in corporate treasury of treasury consultancy heeft waarde. Hij is toe aan zijn derde of vierde loopbaan stap. Als persoon schrikt hij niet terug voor contacten met internationale dochterbedrijven en externe partners of voor operationeel de mouwen opstropen.
ONZE OPDRACHTGEVER
Onze opdrachtgever is onderdeel van een gediversifieerd miljardenbedrijf en heeft voor haar trading activiteiten een eigen treasury team dat een groot aantal dochtermaatschappijen bedient. Deze dochtermaatschappijen hebben een redelijke autonomie, hetgeen er voor zorgt dat het treasury team klein kan blijven en zich kan richten op hoogwaardige werkzaamheden. De bedrijfscultuur kan worden beschreven met steekwoorden als informeel, resultaatgericht en hands-on.
ARBEIDSVOORWAARDEN
De indicatie van het basis vaste inkomen voor deze positie is €70K. Enige doorgroei is op termijn mogelijk, er is ruimte de functie met eigen talenten verder vorm te geven. Een on-line assessment zal deel uitmaken van de procedure. Verdere informatie voor passende en geïnteresseerde kandidaten is beschikbaar.
LOCATION
Rotterdam
Voor meer informatie ga naar de vacature sectie van onze website treasuryXL
https://treasuryxl.com/wp-content/uploads/2018/10/vacature-in-the-spotlight-1.png
200
200
treasuryXL
https://treasuryxl.com/wp-content/uploads/2018/07/treasuryXL-logo-300x56.png
treasuryXL
2019-03-13 10:00:16
2019-03-13 10:00:16
Vacature in the spotlight: TREASURY GENERALIST MET FX ERVARING