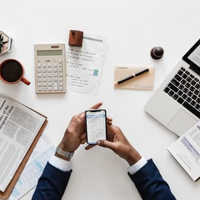 23-12-2021 | Xe | treasuryXL | LinkedIn |
Streamline your payment processes, and improve international business partner relationships. Spend more time delivering on your clients' needs.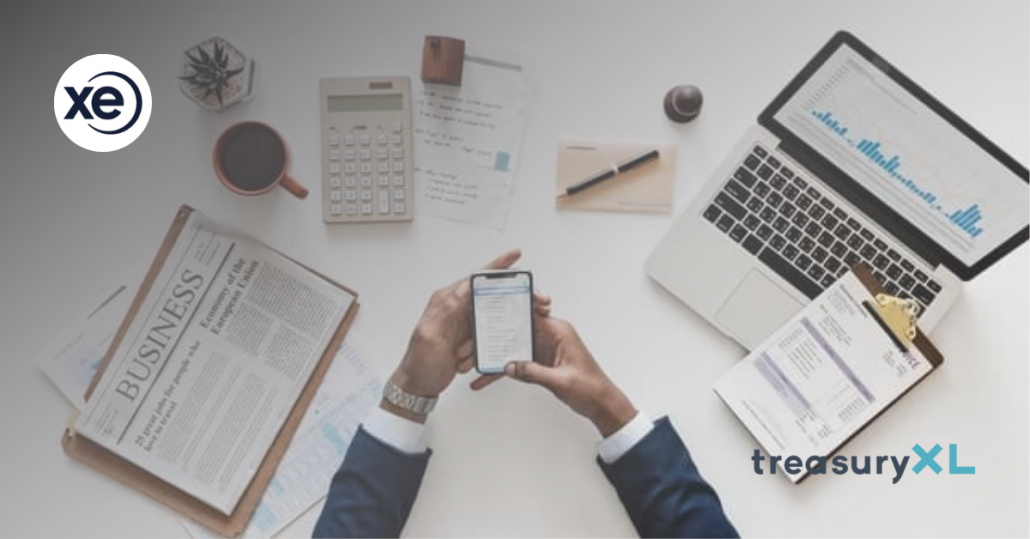 Business process outsourcing and business process automation are not new business models. Yet traditionally, they have been targeted at high-volume, manual tasks like data entry, document processing, and bookkeeping. Delegating international transactions to a mass payments service provider like XE saves your business, and often your recipients on each completed transaction.
One of the many benefits of working with a payment service provider which specialises in international money transfer is that we provide services based on transaction volume. A small business will often just need help to expedite the fundamental payment administration and remittance processes. a large business with significantly more concurrent transactions will typically prioritise access to a scalable payments platform that can integrate with their core financial systems.
The executive appeal of subscribing to a mass payments API through a financial services business like XE is that it provides measurable benefits, such as:
Cost containment by streamlining payment tasks

Greater efficiency and reduced errors

The ability to focus full-time employees on more strategic, high-value tasks

Reduced training and technology overhead

Opportunities to take advantage of volume-based discounts
Is your business looking to find savings opportunities by paying multiple international suppliers, contractors, or employees? Simultaneous payments triggered at optimal exchange rates minimises the impact of unpredictable currency value fluctuations on your bottom line. You can also initialise bulk payments when you feel the time is right, be it after business hours or on weekends.
The Right Payee, in the Right Currency, at the Right Time
XE Mass Payments services are can be made securely to beneficiaries in over 220 countries and territories, in any of 139 currencies. One of our clients increased the efficiency of their international remittances from two days to a mere five minutes.
Consider all the productive work, collaboration, and planning which can be done in those rescued hours which would have been otherwise spent filling out forms, routing payments, and reconciling accounts.
Are you ready to streamline your payment processes, and improve your relationships with your business partners overseas? Do you want to minimise administrative tasks, and spend more time delivering on your clients' needs?
XE Mass Payments: A Proven Platform from the World's Trusted Currency Authority
XE Mass Payment API and related services:
Are on par with the banks in terms of security, privacy, and regulatory compliance.

Rival or exceed bank services in terms of speed. We work to avoid intermediary banks wherever possible.

Are less costly for your business, and generally don't carry recipient fees.

Are an excellent way to reduce manual keying errors.

Are available to your business on your schedule, during the week or on weekends.

Can help you qualify for discounts for prompt payment (such as 2% within 10 days)

Can be contracted as a stand-alone online managed service, or as an integrated API solution to interface with your company's financial ERP and accounting applications.

Are a great way to avoid pitfalls many companies make when doing business with trading partners in emerging markets. Late or inaccurate payments to employees, contractors or suppliers are bad for your company's reputation and can be disruptive to the natural flow of your business.
Here are some additional details about our Mass Payments offering.
Mass payments services are packaged for your company based on:
The countries where your suppliers, employees, and other beneficiaries are located

The volume of payments you manage per month

The channels through which your business payments flow, be it through our APIs or our managed service

Any advisory or foreign exchange services which your company needs, be it expanding your payments to emerging markets, risk management, market orders or forward contracts.
https://treasuryxl.com/wp-content/uploads/2021/12/xe-200-23-12.png
200
200
treasuryXL
https://treasuryxl.com/wp-content/uploads/2018/07/treasuryXL-logo-300x56.png
treasuryXL
2021-12-23 07:00:03
2021-12-20 11:57:36
International Mass Payments for Growing Businesses