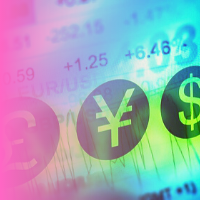 08-07-2021 | XE |
Nadat een bedrijf zijn potentiële valutarisico in kaart heeft gebracht, is de volgende stap het opstellen van een plan om dit risico te beheren. Met name grotere bedrijven zouden een risicobeheerbeleid moeten overwegen waarin wordt beschreven hoe het bedrijf valutarisico's aanpakt. Daardoor krijgt u een doorlopend raamwerk om volatiliteit te beheren, zodat u niet steeds op ad-hocbasis hoeft te reageren.

De aard en de details van uw beleid hangen af van de omvang van het risico dat uw bedrijf loopt. Een bedrijf met een omzet van €1 miljoen zal zich natuurlijk veel meer zorgen maken over een potentieel netto valutarisico van €200.000 dan een bedrijf met hetzelfde risico maar met een omzet van € 10 miljoen. De context is hier dus van belang.
"De aard en de details van uw beleid hangen af van de omvang van het risico dat uw bedrijf loopt."
Niettemin moet elk risicobeheersingsbeleid enkele basisprincipes omvatten. Zo moet er beschreven worden hoeveel valutarisico het bedrijf bereid is te nemen en over welke periode. Verder moet er worden aangegeven welke hulpmiddelen het bedrijf wil gebruiken om deze risico's te verminderen. En er moet vastgelegd worden wie in het bedrijf gemachtigd is om beslissingen te nemen.
Het doel moet zijn om een degelijke procedure te ontwikkelen om het valutarisico permanent te beheren, in een vorm die gedeeld kan worden met een groep mensen in plaats van alle verantwoordelijkheid bij een enkele persoon te leggen. Dit moet een collectief en algemeen begrepen beleid zijn dat het bedrijf te allen tijde kan toepassen en dat niet wordt losgelaten als een sleutelpersoon ontslag neemt of ziek is.
"Veel bedrijven weten niet dat ze te maken hebben met een valutarisico. Als u zich in die positie bevindt, is de kans groter dat de impact van de volatiliteit van de valutamarkt op uw bedrijf een nare schok zal zijn."
Uw beleid voor valutarisicobeheer moet ook regelmatig worden bijgewerkt, bijvoorbeeld ten minste eenmaal per jaar. Het is onvermijdelijk dat uw bedrijf in de loop van de tijd verandert en dat geldt ook voor het risico dat het loopt. Als u meer of minder zakendoet in bepaalde markten of als de vooruitzichten voor de valutamarkten veranderen, moet uw beleid daar op aangepast worden. Maar zorg ervoor dat u strategische planningsbeslissingen neemt en niet in de verleiding komt om tactisch te reageren op dagelijkse ontwikkelingen. Bedrijven die niet weten hoe ze risicobeheerbeleid moeten ontwikkelen of wat zo'n document moet bevatten, zouden hun opties moeten bespreken met een valutaspecialist.




https://treasuryxl.com/wp-content/uploads/2021/07/Xenr2.png
200
200
treasuryXL
https://treasuryxl.com/wp-content/uploads/2018/07/treasuryXL-logo-300x56.png
treasuryXL
2021-07-08 07:00:38
2021-07-07 15:53:10
#2 No Policy for Currency Risk Management (Dutch item)