#7 Poor internal communication (Dutch Item)
16-09-2021 | treasuryXL| XE
Internal communication problems can be an obstacle to good currency practices and risk management, especially as organizations grow. Business units that working in silos and rarely talking to each other, have little insight into the place their specific currency risk within the company's overall risk.

In het ergste geval nemen bedrijfsonderdelen zelfs autonome beslissingen over transacties en risicobeheer die niet passen binnen de context van het bedrijf als geheel. Zo kunnen toeleveringsketenmanagers hedging gebruiken om het risico van hogere importprijzen af te dekken zonder te weten welke omzet de verkoopafdeling verwacht te halen uit buitenlandse verkopen.
Zulke storingen in de communicatie maken het erg moeilijk voor uw bedrijf om vreemde valuta holistisch te benaderen om de beste koersen en de beste service te krijgen en de risico's zo effectief mogelijk te beheren. Als uw bedrijf met dit probleem te maken heeft, is het belangrijk om zo snel mogelijk actie te ondernemen voordat sluimerende risico's ergens in het bedrijf echt een probleem gaan worden.
"Ken alle aspecten van het valutarisico van uw bedrijf"
De beste manier om dit risico tegen te gaan, is samen met uw valutaprovider een degelijk risicobeheerbeleid te ontwikkelen. Als u eenmaal alle aspecten van het valutarisico van uw bedrijf kent, kunt u de juiste procedures implementeren om het op holistische wijze te benaderen. En door deze procedures in elk onderdeel van uw bedrijf te implementeren, voorkomt u dat een enkel onderdeel van uw bedrijf een probleem kan veroorzaken. Tot slot moet u zich afvragen hoe gemakkelijk of moeilijk het is om voortdurend te communiceren met uw valutaprovider zelf. Online systemen maken de dagelijkse gang van zaken voor veel bedrijven sneller en eenvoudiger, maar er zullen altijd momenten zijn dat u extra hulp nodig hebt. Zoek een provider die telefonische hulp biedt waarmee u problemen zo snel mogelijk kunt oplossen. Weet u persoonlijk met wie u waarschijnlijk te maken krijgt? Is er bijvoorbeeld een enkele persoon of een team verantwoordelijk voor uw account? Krijgt u de informatie over valutamarkten die u nodig hebt om proactief beslissingen te nemen?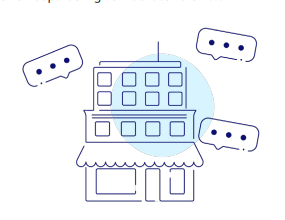 https://treasuryxl.com/wp-content/uploads/2021/08/akson-1K8pIbIrhkQ-unsplash-scaled.jpg
1569
2560
treasuryXL
https://treasuryxl.com/wp-content/uploads/2018/07/treasuryXL-logo-300x56.png
treasuryXL
2021-09-16 07:00:46
2021-09-15 12:54:33
#7 Poor internal communication (Dutch Item)