14-01-2020 | Marco Lassche |
Nowadays the youth use apparently 'stacks' as a nickname for money. In forex we use already for a long time nicknames…
Recently I heard my son talking to one of his friends on the play station: "Hey bro, we need more stacks to go to the next level."
When I asked him what is stacks: "Dad come on, you don't know? Maybe you are getting too old for this (41?). Everybody knows that stacks is money." Ouch…
My 'old' brain went back in time and this felt a bit like my first steps in the world of FOREX trading. At that time no electronic forex trading platforms were used. We traded still directly with banks / brokers by phone or Reuters messenger. Instead of Bro we used Mate. Instead of stacks we used the nicknames for the different currencies. For me the first days it felt like I was ended up in a scene of the Tower of Babel.
"Hey Mate, I need a Cable (GBP/USD) in two". Later on I understood, this meant I want a price quote for a GBP/USD in 2 million GBP at which you can buy/sell GBP against the USD.
Now you know that stacks is money, and a cable is GBP/USD, it is time for some more nicknames in currency (pairs), and some background explanation: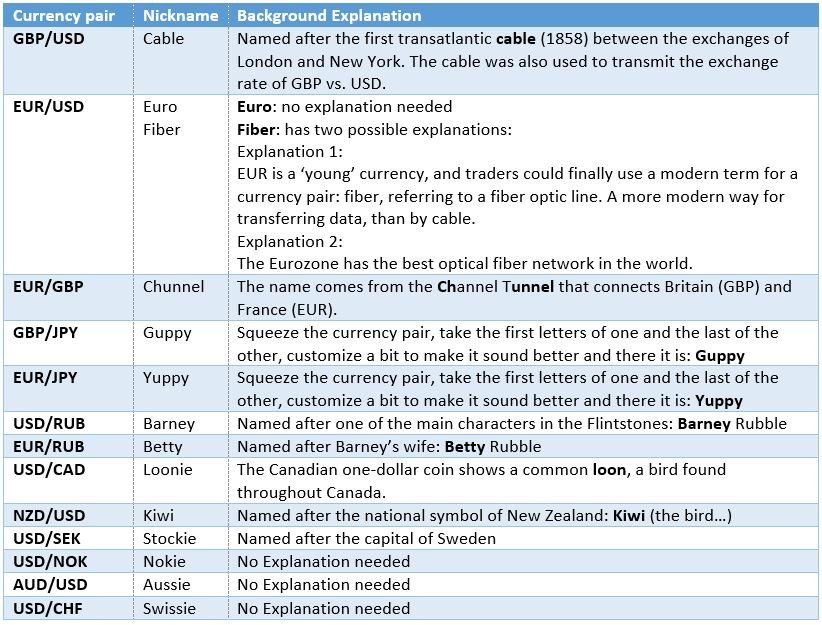 Please feel free to contact me if you need any further information or assistance in setting up a more professional framework for controlling your financial risks and cash management in a more efficient way.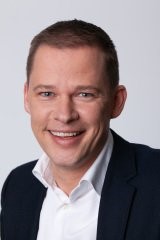 Founder and Owner of at Bedrijfskostenexpert
Treasurer and Project Manager at Van Caem Klerks Group
treasuryXL Ambassador
https://treasuryxl.com/wp-content/uploads/2020/01/laptop-office-working-men-3153201-scaled.jpg
1706
2560
treasuryXL
https://treasuryxl.com/wp-content/uploads/2018/07/treasuryXL-logo-300x56.png
treasuryXL
2020-01-14 07:00:22
2020-07-02 15:34:35
Back to the old days: Currency jargon in forex trading