How to Get Started with International Money Transfer
| 16-1-2020 | treasuryXL | XE |
Do you ever get fed up with expensive service charges for the "privilege" of using your money? Do hidden international money transfer fees give you cold sweats when you log into your online banking account? Are the service charges imposed by providers like PayPal and Western Union making your heart beat faster?

You've worked hard all your life – to pay your bills, to provide for your family, and possibly to leave your home country to start a new life. Why should you pay exorbitant fees to move money in this digital age? There's no need for armored trucks, planes, or boats to transport cash from you to the intended recipient of your money. Today, secure digital transactions are what gets money from one corner of the world to another.
Transferring money with a money services business (MSB) like XE eliminates the sorts of fees banks charge. You're also assured a fair trade-able exchange rate on your money, based on the mid-market rate. (Meaning the mid-point between the buy-rate and sell-rate from international money markets.)
If you've heard this pitch from foreign currency transfer providers before, don't worry, we're just warming up here.
A Strategic Division of a Global Financial Powerhouse
XE, unlike many of the independent money services businesses in the marketplace, is a subsidiary of Euronet Worldwide, a leader in global electronic transactions and payments, and in facilitating payments between financial institutions, retailers, service providers and consumers.
We are entrusted by leading brands such as Google, Apple, Netflix and PayPal for their payments. Our sister companies facilitate payments for streaming media content, gaming, gift cards and pre-paid cellphones.
Our foreign currency market experts ensure our customers get the best value on money transfers to over 170 countries, in sixty currencies. Our consumer clients can transfer up to $500,000 (or your country's equivalent denomination) from their accounts. There aren't any monthly service charges or registration fees to erode your savings. Businesses can contract transfers of amounts exceeding $1 million.
The ABCs of International Money Transfer
If you've never contracted the services of a money services business before, here's what you need to bring to the "table" before you even register for an account.
A bank account, and an original electronic copy of a bank statement
Government-issued identification such as a driver's license, passport, or an age of majority card
An electronic copy of a utility bill, such as electricity bill or from a telecommunications company
An understanding of the approximate value of your foreign currency trading and transaction needs. These can help XE recommend services which maximize your return.
XE is mandated to collect these documents by the financial regulators around the world. They are used for the sole purpose of verifying your identity, and to defend the interests of XE and our clients against criminal activities like money laundering and to prevent the funding of terrorist activities.
There are further details about the terms of our service in the disclaimer below, and our Important information page.
It's surprisingly easy to register for an account with XE, though if you need any assistance along the way, our knowledgeable customer success teams in our offices around the world are happy to assist you along the way.
Once you have registered for your account, and have transferred money to it from your bank, you can initiate a single transfer, series of transfers, or even mass payments to multiple suppliers or recipients. If you read on to the next section, you'll learn about how you can take advantage of volatile market conditions to save money on overseas payments.
Services Which Distinguish XE from other MSBs
There are several overseas money transfer businesses in the market, and finding the ideal one for your personal or business needs can be challenging if you don't know where to look. XE rises above the competition for many reasons in part because of our reputation for being easy to do business with. The proof is in our five-star rating on TrustPilot. Even our competitors regularly cite XE exchange rate data as the most accurate and reliable in the industry.
Some of the unique services which our customers rely on to mitigate costs include:
Forward contracts – which can lock in an exchange rate for up to twelve months, like recurring payments abroad for condominium fees.
Market orders – If you aren't pressed for time on a specific payment, choose an exchange rate amount you are comfortable with, and we'll initiate your payment for the moment the exchange rate meets that rate for your currency pair. These orders make the most of your money in turbulent times.
Spot orders for mass payments – Lock in on a rate for multiple payments at once for a batch of payments to multiple suppliers.
Risk management, cash solutions foreign exchange consulting and structured foreign exchange products for unique business requirements.
Time is of the essence in the currency market, much like in the stock market or in commodities trading. The services above provide some protections against unexpected peaks and valleys in the valuation of your local currency, though you should ensure you understand how upward or downward market movements can impact your scheduled payments.
Rate alerts via email are especially helpful to know when to trade when your base currency is at an optimal value relative to the currency you are exchanging for.
Money Transfer on the Go
There's no denying that smartphones, tablets, and wearable devices are surpassing traditional computers for accessing digital content and getting things done online.
XE's mobile apps for Android and iOS enable our customers stay up to date on exchange rates and make international payments without breaking stride.
XE is constantly developing innovative new channels and experiences for overseas money transfer. If you are evaluating XE relative to other money services businesses, don't just take our word for it. Check out the review on money service provider review site Finder.com
Admittedly, XE is not:
The best choice for sending less than $1 (but who does that?)
Ideal for those individuals or companies not willing to provide identification before making a transfer. Yet, that's contrary to international regulations in any case.
The money services business for those who want to pay on a cash or credit card basis.
The least expensive provider in the marketplace, nor are we the most expensive. You can't beat us for value for your money though.
Whether you need to transfer rand to pay suppliers in South Africa, make a condo down payment in Dirhams to Dubai, or send krona to your sweetheart in Sweden, XE Money Transfer makes it easy and affordable.
Get in touch with XE.com
About XE.com
XE can help safeguard your profit margins and improve cashflow through quantifying the FX risk you face and implementing unique strategies to mitigate it. XE Business Solutions provides a comprehensive range of currency services and products to help businesses access competitive rates with greater control.
Deciding when to make an international payment and at what rate can be critical. XE Business Solutions work with businesses to protect bottom-line from exchange rate fluctuations, while the currency experts and risk management specialists act as eyes and ears in the market to protect your profits from the world's volatile currency markets.
Your company money is safe with XE, their NASDAQ listed parent company, Euronet Worldwide Inc., has a multibillion-dollar market capitalization, and an investment grade credit rating. With offices in the UK, Canada, Europe, APAC and North America they have a truly global coverage.
Are you curious to know more about XE?
Maurits Houthoff, senior business development manager at XE.com, is always in for a cup of coffee, mail or call to provide you detailed information.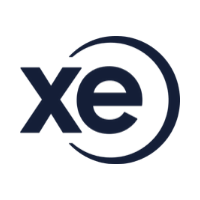 Visit XE.com
Visit XE partner page
https://treasuryxl.com/wp-content/uploads/2020/01/Knipsel.png
563
847
treasuryXL
https://treasuryxl.com/wp-content/uploads/2018/07/treasuryXL-logo-300x56.png
treasuryXL
2020-01-16 11:44:17
2020-01-16 11:44:17
How to Get Started with International Money Transfer