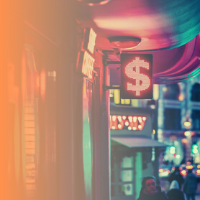 24-06-2020 | XE |
Veel bedrijven, vooral de wat kleinere, weten vaak niet dat ze te maken hebben met een valutarisico. Zelfs als ze dat wel weten, hebben ze de omvang van hun risico nooit in kaart gebracht. Als u zich in die positie bevindt, is de kans groter dat de impact van de volatiliteit van de valutamarkt op uw bedrijf een nare schok zal zijn.

Valutarisico's
Blootstelling aan valutarisico's kent verschillende vormen. Alle bedrijven die goederen of diensten in het buitenland verkopen, zullen zich zorgen maken over het feit dat een koersstijging van het pond hun concurrentiepositie in die markten schaadt. En als u iets vanuit het buitenland importeert, zoals grondstoffen, maakt een koersdaling van het pond die importen duurder. Vergeet ook het balansrisico niet: veel Nederlandse bedrijven hebben internationale dochterondernemingen en bedrijfsonderdelen die zakendoen in een andere valuta. Indien dit het geval is, zal de waarde van deze activiteiten, als die in de boeken van het Engelse hoofdkantoor belanden, onderhevig zijn aan schommelingen in de wisselkoers.
Een bedrijf dat elk jaar voor €100.000 aan Europese goederen importeert, is niet blootgesteld aan een valutarisico van €100.000, want de pond-eurokoers zal niet tot nul dalen. Met andere woorden, voor het vaststellen van uw werkelijke risico moet u een inschatting proberen te maken van de waarschijnlijke volatiliteit van de valutamarkten in de komende maanden. Dat kunt u bijvoorbeeld doen door te kijken naar de koersschommelingen in het verleden.
Het is belangrijk om te erkennen dat er een risico is en om vervolgens te proberen de mogelijke omvang ervan te bepalen. Daartoe zult u niet alleen een aantal kwantitatieve beoordelingen moeten maken, maar ook enkele kwalitatieve. Die importen kunnen dus valutaproblemen
met zich meebrengen, maar als uw bedrijf tegelijkertijd zo'n €100.000 van de omzet uit de eurozone haalt, hebt u al enige bescherming. Door een koersdaling van het pond zouden uw importen duurder worden, maar zou de omzet uit uw exporten kunnen toenemen. Met andere woorden: u moet naar het netto valutarisico kijken en niet naar een enkel onderdeel ervan.
Time Management
De andere factor is tijd. Hoeveel zicht hebt u op de kosten en baten van uw bedrijf in de toekomst? Hoever kunt en wilt u vooruit plannen? Hoe verder u vooruit kijkt, hoe moeilijker het wordt om nauwkeurige inschattingen te maken. Als u niet precies weet hoe u valutarisico's inschat, de potentiële risico's voor uw bedrijf kwantificeert of de marktvooruitzichten voor de komende maanden onderzoekt, overweeg dan eens om uw opties te bespreken met een valutaspecialist.
https://treasuryxl.com/wp-content/uploads/2021/06/xesfr.png
200
200
treasuryXL
https://treasuryxl.com/wp-content/uploads/2018/07/treasuryXL-logo-300x56.png
treasuryXL
2021-06-24 07:00:53
2021-06-24 08:30:40
The Danger of Not knowing if you run Currency Risk - 9 Tips for your Business (Dutch item)