| 13-1-2020 | by Pieter de Kiewit |

My father was an engineer, he built roads and bridges around the world. One of his three kids following in his footsteps was a silent wish we knew about. Regretfully for him we all went in other directions, my sister and me at least landed engineering degrees. One of my first business management professors did teach me about building bridges but between functional areas. That is what I have been doing as a recruiter for the last 25 years and having a blast. 10 years ago I decided to only recruit in corporate treasury. Let me tell you why.
In a very simple way I always describe corporate treasury to laymen mentioning three tasks:
Cash management and treasury operations: opening and closing bank accounts, payments, predict what payments will land and leave.
FX and interest risk management: what will € and $ do? Zero % on our savings account, what shall we do?
Financing: with what money will we fund our current and new activities?
With this description I do not have to be afraid for sudden new competition, do I? But do know that during the crisis treasurers found solutions for the survival of their employers. They found funding to pay salaries, helped sales with creative financing solutions, making complex transactions reality. They helped companies not going bankrupt due to currency exposures and forced banks to offer better solutions at an acceptable rate.
Treasurers manage large sums and report directly to the CFO. They are involved in mergers & acquisitions, reorganisations and international expansion. They act in small numbers but have a huge impact. Corporate treasury changes continuously and creates new treasury bridges to better connect with traditional job types like accounting, tax and sales. Corporate treasury is currently automated quicker than many similar functional areas. The academic world is showing increasing interest. In the Netherlands the post graduate education at the Vrije Universiteit is becoming more prominent in the treasury community. Corporate treasurer is an exciting position, the secret is out!
What I am passionate about is helping CFOs, HR, internal recruitment and group treasurers with their staffing questions. Treasury teams are almost always small, building treasury recruitment expertise is not worthwile for corporate managers. That is why my colleagues and I can add value. An HR manager knows about assessments, we know about treasurer assessments. A CFO knows about equity deals, we know about treasurers having funding expertise in his specific industry. A group treasurer knows about treasury tasks, we know how these tasks are executed in other companies so he can compare. That is why we can deliver and have impact. That makes me enjoy my job so much.
This is why recruitment in corporate treasury is my niche and there is still builder of bridges in the family.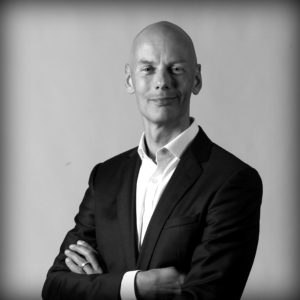 Pieter de Kiewit
Owner Treasurer Search
https://treasuryxl.com/wp-content/uploads/2020/01/lions-gate-bridge-vancouver.jpg
1080
1920
treasuryXL
https://treasuryxl.com/wp-content/uploads/2018/07/treasuryXL-logo-300x56.png
treasuryXL
2020-01-13 07:00:14
2020-07-02 14:19:21
Why corporate treasury is the recruitment niche for me