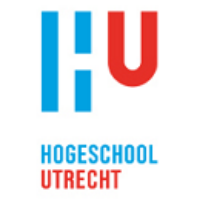 | 5-3-2019 | Hogeschool Utrecht | treasuryXL |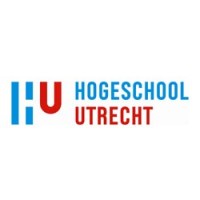 Bent u een controller, accountant, financieel adviseur, cash manager of bankier met enkele jaren ervaring en ambieert u op termijn een functie als financieel directeur van een grotere (internationale) MKB onderneming of non-profit organisatie. Of wilt u gewoon meer kennis opdoen over Treasury Management (TM) om dit binnen uw eigen werkgebied toe te passen, dan is de Post-HBO Leergang TM iets voor u. Gedurende een viertal masterclasses verdiept u zich in de belangrijkste onderdelen van TM, zoals corporate finance, cash management, valuta en rentemanagement.
De cursus start in het voorjaar en wordt na de zomer 2019 afgesloten met een opdracht uit de eigen praktijk van de deelnemer die gepresenteerd en beoordeeld wordt. Naast de bedrijfsopdrachten van de cursisten zelf maakt ook een treasury simulatie op het gebied van cash management onderdeel uit van het programma.
Tijdens de leergang komen vele praktische vraagstukken aan de orde, zoals:
Bankrelatiemanagement: opbouwen en onderhouden van een goede relatie met de bank
Alternatieve financieringsmodellen: SME bonds, Crowdfunding, Blockchain, Impact Investing
Rentederivaten: niet alleen woningcorporaties hadden een probleem
Dé manier om debiteuren (sneller) te innen: international cash management
Een transparante rapportage: inzicht bieden voor alle stakeholders
Internationaal zakendoen: forex risico en -hedging, investeringen met rendement
Behavioral finance: inzicht krijgen in hoe financiële beslissingen worden beïnvloed door biases en wat daaraan te doen.
De masterclasses (met ook Engelstalige literatuur) vinden plaats op donderdagen in april, mei, juni en oktober 2019 van 15.30u tot 20.00u, kort onderbroken voor een lichte maaltijd, in Utrecht.
De opleiding bestaat uit de volgende onderdelen:
Corporate Finance (Frans Boumans)
Hoe wordt een onderneming gefinancierd?
Nieuwe financieringsvormen (crowdfunding, private equity, peer-to-peer lending, fintech)
Overname- en buy out financiering
Het belang van Investor Relations
Hou houd je de relatie met de bank goed?
Cash management (Michiel van der Ven)
Het opzetten en forecasten van cash budgets
Ins en outs van credit management
(international) betalingsverkeer
Netting en cash pooling
FX-, interest rate risk management (Annette Prinsen)
Financial risk strategie en policy
Vreemde valuta- en rente riskmanagement (hedging instrumenten)
Investeringen van overtollige liquiditeiten
Pensioenverplichtingen
Consultancy assignment and personal development (Frans Boumans en Janneke Nonkes)
Presentatie en feedback op een eigen praktijkonderzoek over een treasury naar eigen keuze
personal development gesprek
De docenten zijn allen langdurig in het financieel bedrijfsleven werkzaam (geweest) als financieel directeur, treasurer en bankier en hebben tevens ruime ervaring in het hoger onderwijs.
Data: donderdagen 18 april 2019, 16 mei 2019, 20 juni 2018, 17 oktober 2018, van 15.30u tot 20.00u
Prijs: € 1975 (inclusief persoonlijk assessment)
Locatie: Hogeschool Utrecht, Heidelberglaan 15, Uithof, Utrecht
Toelatingseisen: HBO-diploma, ca. drie jaar relevante werkervaring
Tijdens een adviesgesprek kijken we samen of de opleiding aansluit bij uw ambitie én of u past bij de opleiding. Door de interactieve colleges leer je van elkaar, dus de samenstelling van de groep is van belang. Gestreefd wordt naar een diverse groep deelnemers verschillende sectoren van het bedrijfsleven en de non-profit sector.
Meer informatie over deze cursus kunt u hier vinden.
https://treasuryxl.com/wp-content/uploads/2019/02/HU-200-x-200.png
200
200
treasuryXL
https://treasuryxl.com/wp-content/uploads/2018/07/treasuryXL-logo-300x56.png
treasuryXL
2019-03-05 10:00:29
2019-03-05 10:00:29
REMINDER: HOGESCHOOL UTRECHT START POST-HBO CURSUS TREASURY MANAGEMENT