| 09-09-2019 | by Pieter de Kiewit |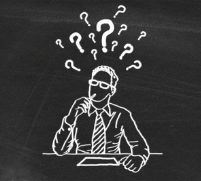 Treasury recruitment organisations and treasury consultants are both involved in interim treasury assignments. They often approach the same candidates but work with a different cost structure. Expertise of the service provider and interim manager are always important. If capacity is most important in your assignment, a recruiter might be best. If the project result dominates, a consultant.
Between the times of life-time-employment and the current flexible employment contracts some decades have passed. The Dutch have been among the trailblazers in making the labour market more flexible. These developments are being applauded by some and regretted by others. In our niche, corporate treasury, employers and employees are mainly positive. In this article I want to focus on two channels through which you can find your interim treasurer.
In my opinion the underlying agreement for labour, contractor or consultancy is secondary to what the company is looking for. If they are looking for a long term (a year or more) solution with a predictable set of tasks, an interim solution is not appropriate. Interim will not offer the stability and will cost too much.
Obvious reason for choosing an interim solution is the temporary need for capacity and/or expertise. This can be because you are looking for the permanent solution or the regular employee has taken a time-out. Also when you are shutting down your organisation, capacity is the dominating factor. In a build-up, implementation or crisis transition skills are important. In all described situations specific expertise, measured in experience and education, is a must. How does this help you choosing between a recruitment or consultancy firm?
When to use a treasury recruiter to find an interim treasurer
As treasury recruiters we find candidates for interim positions in various ponds. First there is a group of independent contractors with a track record in interim management, with a legal entity that can hit the ground running. Next to this group there is a group of candidates that are between jobs or just before retirement. Knowledgeable and motivated. Some of them can work from their own company, others will work through payrolling solutions we can provide. This second group is not always best in hitting the ground running but does have the knowledge level. Some of them can make the transfer from temporary to permanent employment. Most of the times the second group comes at a lower rate but sometimes need more time to bring the same results.
When to use a treasury consultancy to find an interim treasurer
Most professional consultancies work with the idea that they will solve the problems of their clients. In fee structure it is even possible to define a project and agree upon the cost in advance. A recruiter will not be able to do this. An interim manager working through a consultancy can do so with shadow management: he can call colleagues if he lacks knowledge. Furthermore the infrastructure and support is more substantial. All these benefits come at a price: the average hourly rate of a consultant is often 50% higher than an independent interim manager with a similar profile would charge.
Where recruiters and consultants overlap
In competition with consultants we often notice that we (recruiters) approach the same candidates and ask a lower price. Also it happens that an independent senior interim manager is compared with a medior consultant who is on the payroll of the consultancy. In that situation the client has to decide if he prefers apples over oranges.
Final remark and what to do?
Often all parties pretend recruitment (and other) processes are 100% rational. They are not and that is not a bad thing. You should choose for the interim manager and service provider that makes you feel good and who solve your problem. Sometimes a high hourly fee and few hours is better than a low hourly fee and many hours.
It is not rocket science but do think before you act. If you want to only steer upon results and high expertise, a consultancy is best, in other scenarios a recruiter might offer a better solution. What is your experience?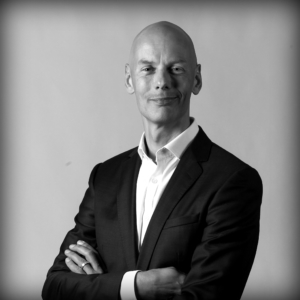 Pieter de Kiewit
Owner Treasurer Search
https://treasuryxl.com/wp-content/uploads/2019/08/searching-201x181-1.png
181
201
treasuryXL
https://treasuryxl.com/wp-content/uploads/2018/07/treasuryXL-logo-300x56.png
treasuryXL
2019-09-09 07:00:44
2020-07-02 14:22:24
How do you find your Interim Treasurer?