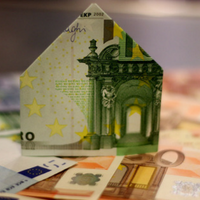 | 25-07-2018 | Bianca van Zeventer | treasuryXL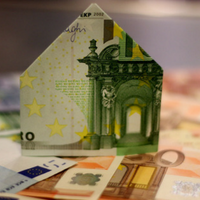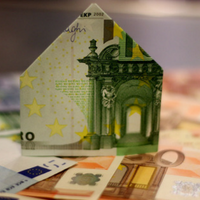 Leningen worden vaak gezien als een goede manier om lange termijn investeringen te financieren. Een (gecommitteerde) meerjarige lening levert veelal zekerheid voor de middellange termijn. "Voor meerdere jaren vastgelegd" blijkt in de praktijk vaak niet waar te zijn. Leningen worden afgesloten als een aanvullende vorm van financieren, naast rekening courant, lease en/of andere leningen. Hoewel het aangaan van de meerjarige financiering 'an sich' niet heel risicovol hoeft te zijn, zijn de voorwaarden dit soms wel.
Elke vorm van financiering heeft zijn eigen voorwaarden. Aan de verschillende leningen worden specifieke voorwaarden toegevoegd. En dan zijn er nog de algemene (bank)voorwaarden.
Veel bedrijven nemen onterecht aan dat dit 'standaardvoorwaarden' zijn en er maar beperkte onderhandelingsruimte is.
De voorwaarden van de verschillende arrangementen spreken elkaar vaak tegen, zijn niet zoals beoogd en/of dienen niet het doel en het belang de onderneming.
Financiering in welke vorm dan ook blijkt vaak een kaartenhuis. In plaats van mooi gestapeld, zijn de arrangementen een domino met de eerste steen in handen van de kredietverlener.
Wanneer uw onderneming onverhoopt in zwaarder weer terecht komt, dan is het belangrijk dat het staat op een solide financieel fundament.
Voorkomen is beter dan genezen geldt hier ook. Beter vooral goed uit-onderhandeld dan later de financiering amenderen of herstructureren. Of zelfs geen keuze meer hebben. Uw bank of financier eenzijdig de mogelijkheid geven alle financieringen te herroepen of betaalbaar te stellen, biedt geen financiële stabiliteit.
Maar vaak blijken de verschillende voorwaarden zodanig in elk kaar te grijpen, dat dit wel het geval is.
Een FlexTreasurer met gespecialiseerde financieringskennis, kan u helpen een snelle scan te maken van uw financieringsstructuur, aanbevelingen doen voor aanpassingen en/of financieringsarrangementen namens u of samen met u (her)onderhandelen.
Treasury and Finance Specialist / Owner of CuCoFin
https://treasuryxl.com/wp-content/uploads/2018/07/financiering-huis-200x200.png
200
200
treasuryXL
https://treasuryxl.com/wp-content/uploads/2018/07/treasuryXL-logo-300x56.png
treasuryXL
2018-07-25 10:00:49
2020-07-02 12:35:00
Best read articles of all time: Financieringsstructuur: solide fundament of kaartenhuis?