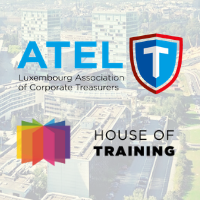 International Treasury Management and Corporate Finance
22-09-2022 | François de Witte | treasuryXL | LinkedIn
The following event, which features our Expert François de Witte, is something we'd like to call your attention to. To learn more about corporate finance and international treasury management, register below.

Description
The treasurer is the custodian of the company's daily liquidity. He manages, anticipates and secures cash flows by ensuring that financial needs are covered. This cursus will give the ability to assist directly and practically the treasurer of large corporates or to take over the treasury responsibilities in a SME. The different modules will allow you to acquire the fundamentals of the different areas of the "Corporate Treasurer" profession.
Module 0  – Introduction to Treasury Management
Speaker: Benjamin Defays / Treasury Manager

Bank account opening/closing

KYC

Payments and bank connectivity

Liquidity structures

Cash forecast

Importance of working capital

Factoring/reverse factoring

Main financial measures

Economic thinking

Risk Measures

Hedging

Fraud risk

Credit risk

General context

Bank guarantees

Letters of credit
Module 1 : Payments, Cash Management and Banking Relations – Fundamentals
Speaker François De Witte / Consultant  
Payment and interbank clearing and settlement methods.

Payments instruments, processes and tools

Electronic banking channels

Working capital, cash and liquidity management – basic concepts

Day to day cash management

Organisation of the cash management and tooling

Financing the company

Basic insights in managing banking relationships
Module 2 : Risk Management Applied to Treasury – Fundamentals
Speaker: François Masquelier / Group Treasurer
FX, Interests
Counter-parties
Others (Reputation, etc…)
Objectives of hedge accounting
Required documentation and formalization of hedge accounting relationships
Different types of hedges (Fair Value, Cash Flow, Net Investment)
Booking adjustments of different hedge types
Typical examples of different hedge types
Module 3 : Trade Finance Applied to Treasury – Fundamentals
Speaker: Benjamin Defays / Treasury Manager
General contact, cultural aspects
Why trade finance in treasury
Bank Guarantees, Burgschafts, Surety bonds, Letters of credit, Cash against documents
Alternative security instruments
Disruptive technologies
Module 4 : Credit and Collection Applied to Treasury
Speaker: Benjamin Defays / Treasury Manager
Introduction to credit risk management
Concepts & Practices/Types of credit risks
Understanding financial statements and ratios
Credit Scoring/Ratings – S&P, Bloomberg models
Collection:

Collecting overdue receivables – setting priorities
Strategies dealing with overdue invoices
Debt collection services development
Module 5 : Cyber-fraud: what you need to know to manage this ever increasing risk
Speaker: Thierry Hamon / Cash management & Cybersecurity expert 
Getting an overview of the different cyber-attacks techniques currently used
Understand the possible consequences of cyber-fraud and what needs to be protected
Learn 50 ways to protect
Special focus on IT backup, fraudulent emails & disaster recovery plan for treasury
Co-construction of counter-measure list for all main cyber-attacks
Personal action plan definition for each participant
Public cible
Anyone who wants to acquire basic knowledge of corporate treasury and put this knowledge into practice.
Prerequisites
Basic background in finance or accounting
For the advanced Excel workshop, a preliminary (good) knowledge in Excel is required.
Conditions
Training material
Course material will be provided at the beginning of the course.
Location
Chambre de Commerce Luxembourg
7, rue Alcide de Gasperi
L-1615 Luxembourg
Luxembourg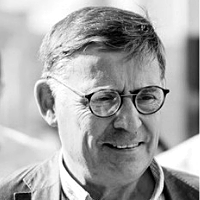 https://treasuryxl.com/wp-content/uploads/2019/12/atel-training.png
200
200
treasuryXL
https://treasuryxl.com/wp-content/uploads/2018/07/treasuryXL-logo-300x56.png
treasuryXL
2022-09-22 07:00:49
2022-09-22 14:32:08
International Treasury Management and Corporate Finance