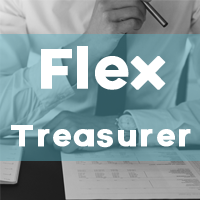 | 22-3-2017 | François de Witte | Patrick Kunz |
Als je ondernemer bent of als financiële professional werkt in een kleine of middelgrote organisatie die geen treasurer of cash manager in dienst heeft, vraag je je wellicht af of je alle treasury taken wel goed geregeld hebt. Iemand aannemen voor deze taken gaat misschien een stap te ver. Maar dat betekent niet dat je geen kosten zou willen besparen of dat er geen mogelijkheden zijn voor bijvoorbeeld funding. Wij hebben jullie al eerder kennis laten maken met onze Flex Treasurers en de Treasury Quick Scan die zij kunnen uitvoeren in een onderneming. In een eerder artikel hebben wij al praktijkvoorbeelden gepresenteerd. In dit artikel nog twee voorbeelden, waaruit blijkt dat een Treasury Quick Scan grote besparingen kan opleveren.
Onderneming C: Internationaal Handelshuis in voedselproducten
Omzet ca 1 miljard Euro
C is handelaar in voedselproducten in de B2B markt. Wereldleider in zijn segment en op alle continenten actief. Producten worden standaard in USD geprijsd. C heeft geen treasurer in dienst, de finance managers deden dit erbij.
Een treasury scan in 1 dag liet zien dat een besparingspotentieel op treasury processen mogelijk was van minstens EUR 200.000 per jaar (oplopende tot EUR 1.000.000 op jaarbasis)
Door optimalisatie van cash management processen en heronderhandeling van transactiekosten is binnen een maand EUR 300.000 jaarlijkse besparing gerealiseerd
Door optimalisatie van interne processen en toevoegen van extra banken en een online handelsplatform is op FX hedging een verdere besparing van EUR 100.000 gerealiseerd. Verder is het proces verbeterd waardoor er minder tijd wordt besteed aan de processen.
C heeft inmiddels een eigen treasurer, treasury afdeling en treasury management systeem. De flex treasurer is nog steeds betrokken bij projecten.
Onderneming D: vastgoedbedrijf
Omzet ca 125 miljoen Euro.
D had een treasurer in dienst welke met pensioen ging op korte termijn. Een flex treasurer is aangenomen om kritsch te kijken naar de treasury processen welke intern en extern gedaan werden
Alle terugkerende treasury activiteiten zijn naar intern gehaald. Dit zorgde voor een besparing van ca EUR 50.000 per jaar.
Een treasury rapportage werd opgezet zodat (senior) management en lijn management beter geïnformeerd zijn over treasury activiteiten
Cash Management en cash flow forecasting is geoptimaliseerd welke het renteresultaat verbeterde. Besparing ca. EUR 10.000 per jaar.
Corporate finance activiteiten werden verbeterd waardoor er zeer scherp in de mark geleend kon worden.
Treasury kon uiteindelijk afgebouwd worden van 36 uur naar 8 uur per week. Besparing ca EUR 60.000 per jaar.
Herken je een of meer situaties uit je eigen organisatie? Heb je een vraag? Onze experts zijn gaarne bereid om met jou in gesprek te gaan. Zij werken als Flex Treasurer en helpen jou graag verder. Overigens ook als je bijvoorbeeld na een treasury quick scan behoefte hebt, om tijdelijk een (flex) treasurer in dienst te nemen.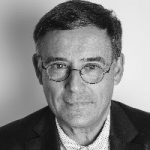 François de Witte 
Senior Consultant at FDW Consult
https://treasuryxl.com/wp-content/uploads/2017/02/Flex_Treasurer.png
200
200
treasuryXL
https://treasuryxl.com/wp-content/uploads/2018/07/treasuryXL-logo-300x56.png
treasuryXL
2017-03-22 07:30:54
2020-02-12 15:20:24
Flex Treasurer - Besparing na een treasury quick scan: Nog meer praktijkvoorbeelden