| 15-7-2021 | François de Witte | treasuryXL |
We would like to highlight the following event, of which our Expert
François de Witte
is a part. Register below to learn more about International Treasury Management and Corporate Finance.

Registration
In order to be accepted to this certified path it will be asked to complete this application form .

This course will start in October 2021. It includes 9 training modules and 5 intermediary exams. It is necessary to complete this form before your official registration. Registration will be closed on 1st September 2021 .
If you do not wish to be certified but are interested in the topics, almost every course can be purchased independently by clicking on the title in the content below. This certified path is a blended training which contains both physical and virtual classroom, e-mentoring, teamwork, etc.
Description
The treasurer is the custodian of the company's daily liquidity. He manages, anticipates and secures cash flows by ensuring that financial needs are covered. This cursus will give the ability to assist directly and practically the treasurer of large corporates or to take over the treasury responsibilities in a SME. The various modules will allow acquiring an in-depth knowledge of the various areas of the "Corporate Treasure" profession.
Objectives
At the end of this programme, the participant will able to:
assist directly and practically the treasurer of large corporates
take over treasury responsibilities in a SME.
The various modules will allow to acquire an in-depth knowledge of the various areas of the "Corporate Treasurer" profession.
Programme
Module 0: Introduction to Treasury Management
Speaker: Benjamin Defays / Treasury Manager
Corporate Treasurer's responsibilities
Cash management (bank account opening, closing, KYC, Cash pooling, Payments and bank connectivity)
Liquidity management (importance of working capital management,
Risk management (foreign exchange, fraud, credit risk)
Trade finance (general context, intro to bank guarantees and letters of credit)
Module 1: Financial Maths in Excel (Focus on treasury & corporate finance)
Speaker: Hugues Pirotte / Professor of Finance at Solvay Brussels School
Focus on treasury & corporate finance
Time Value of Money
Vocabulary
Compounding intervals
Discount and annuity factors
Module 2: Payments, Cash Management and Banking Relations
Speaker François De Witte / Consultant

Payments (Process, Tools)
Liquidity Management
Cash-Flow Forecasting
In-House Banking
Banking Relationship
Module 3: Trade Finance in context of uncertainty
Speaker: Benjamin Defays / Treasury Manager
General contact, cultural aspects
Why trade finance in treasury
Bank Guarantees, Burgschafts, Surety Bonds, Letters of Credit, Cash against Documents
Alterative security instruments
Disruptive technologies
Module 4: Introduction to Counterparty Credit Risk Management and Cash Collection
Speaker: Benjamin Defays / Treasury Manager
Concepts & Practices/Types of Credit Risks
Understanding Financial Statements and Ratios
Credit Scoring/Ratings – S&P, Bloomberg models
Collecting overdue receivables – setting priorities
Strategies dealing with overdue invoices
Debt collection services development
Module 5: Practical Aspects of International Finance Regulation
Speaker: Lievin Tshikali  
KYC, GDPR, EMIR, Bale III
International sanctions and their impact on transactions & overall business activities
Anticorruption (FCPA, UK Bribery Act)
EU competition law compliance
INCOTERMS
Drafting a contract (main considerations)
Module 6: Risk Management applied to treasury
Speaker: François Masquelier / Group Treasurer
FX, Interests
Counterparties
Others (Reputation, etc…)
Objectives of Hedge Accounting
Required documentation and formalisation of Hedge Accounting relationships
Different types of hedges (Fair Value, Cash Flow, Net Investment)
Booking adjustments of different hedge types
Typical examples of different hedge types
Module 7: Technologies applied to treasury
Speaker: François Masquelier/ Group Treasurer
New Technologies
Blockchain, Crypto-currencies, Smart Contracts
Treasury Console (Bloomberg, Thomson Reuters)
TMS, Financial Technology
Module 8: Cyberfraud: what you need to know to manage this ever increasing risk
Speaker: Thierry Hamon / Cash management & security expert 

Getting an overview of the different cyberattacks techniques currently used
Understand the possible consequences of cyberfraud and what needs to be protected
Learn 50 ways to protect
Some homework might be proposed for some modules, there will be continuous control in the form of intermediary exams (under the form of QCM) and a final exam will be sanctioned by an attestation delivered by ATEL (The Luxembourg Association of Corporate Treasurers).
There might also be one or two "extra-activity", such as a visit in a bank trading room or/and a special guest speaker addressing the cursus participants on a specific subject (still to be defined, optional events).


Target Audience
Anyone willing to acquire an in-depth knowledge in corporate treasury and wishing to exercise this knowledge in practice.


Prerequisites
Basic background in finance or accounting
For the Advanced Excel workshop, a preliminary (good) knowledge in Excel is required.


Certificate
At the end of the programme, the participants will receive a "Certificate of Attendance" delivered by the House of Training, and an attestation of "Exam Success Pass" delivered by ATEL.  In order to get certified, an 80% rate of attendance and a 60% average score on the examinations are required. The participants will also receive a one-year free membership to ATEL (www.atel.lu) giving a number of advantages.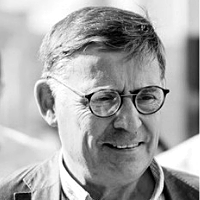 https://treasuryxl.com/wp-content/uploads/2021/07/campaign-creators-gMsnXqILjp4-unsplash-scaled.jpg
1707
2560
treasuryXL
https://treasuryxl.com/wp-content/uploads/2018/07/treasuryXL-logo-300x56.png
treasuryXL
2021-07-15 14:50:29
2021-07-15 14:53:30
International Treasury Management and Corporate Finance