| 23-12-2019 | by treasuryXL |
On the 28th November 2019, treasuryXL attended the SCF forum Europe 2019 in Amsterdam – an annual event. Here is our review of the day.

So, what is Supply Chain Finance (SCF)?
It is a series of processes, both financial and technological, designed to improve business efficiency and reduce financing costs by providing bespoke short-term funding solutions for both buyers and sellers, with a view to improving and enhancing working capital and liquidity for both buyers and suppliers.
There are three parties involved – buyers, suppliers and financial providers. Traditionally, banks acted as the provider of funding but, with the advent of fintech other non-bank firms are also offering solutions.
The ultimate purpose of SCF is to improve the cashflows for both buyers and suppliers.
Participants included banks, fintech, academia, together with companies that use SCF solutions such as DFDS, Airbus and Jumbo supermarkets.
The forum started off outlining the major themes surrounding SCF that needed to be considered:
Data collection and analysis
Education
Financial Flows
Procurement
Logistics – the missing link
Inclusiveness
Sustainability
Time was given to highlighting the awareness needed to form a true collaboration with all participants – intra firm, inter firm as well as the supply chain itself. No one department can successfully implement SCF on their own – it requires the input from a wide range of departments.
Rabobank gave a talk about trade and its impact on poverty. Between 1900 and 1950 Europe and the USA moved ahead, economically, from the Far East and Africa. Since the financial crisis of 2008 the middle ground of Europe and the USA has been squeezed and whilst poverty has decreased worldwide, the levels of inequality between income and wealth had risen back to the levels of the 1920's.
Whilst trade tariffs are on their way down, trade barriers have been rising.
Politically the near future is likely to bring about new confrontations on world trade:
USA – China
Brexit
Capital controls to counter tariffs
Restrictions on foreign ownership
DFDS – case study
DFDS are a Danish shipping and logistics company, focusing also on ferries and door-to-door solutions. From an environmental view they have big concerns about the impact of logistics on world climate. Their aim for the future is to be smarter, cheaper and to have less impact on the environment. On the logistics side they must be more cost efficient as they operate in a market with small margins and large competitors.
As data has grown exponentially, they have embarked on an extensive SCF programme that has seen their return on invested capital improve from 5% in 2012 to 19% in 2017.
Major challenges are still to be faced – especially because of Brexit as 45% of their business goes through the UK. Hauliers in the UK are especially worried. This sector of the industry is best suited to younger truck drivers (there is a 73% satisfaction rating amongst drivers between 18-24 year olds), but problems are evident in the lack of female drivers and an average age for drivers of 50 years old and rising all the time.
DFDS strives to help hauliers via SCF by paying early with discounts. This had led to both an improvement in working capital fo DFDS as well as hauliers – one was able to purchase 10 extra trucks by being paid early.
Jumbo – case study
Jumbo is the second largest supermarket chain in the Netherlands with a 21.6% market share. Their growth in turnover has been impressive – from EUR 120m in 1996 to EUR 8.5bn in 2019. There is a strong impetus to manage the needs of both the suppliers and the company. Whilst Jumbo has grown rapidly a lot of their small suppliers had trouble keeping pace especially with the terms and conditions that existed before the implementation of SCF solutions. As and when Jumbo grows, their suppliers need to follow and 80% of their suppliers are defined as SME (Small and Medium Enterprises).
Jumbo has implemented a variety of different solutions to meet the needs of their suppliers, such as reverse factoring, dynamic discounting etc. It was important for Jumbo that the suppliers got on board with the programme – they have more than 1000 small suppliers. There was a 63% pickup in the first few months.
Moodys – word of warning
One of the main instruments used in SCF is reverse factoring, which differs markedly from traditional factoring. Reverse factoring is initiated by the ordering party – the buyer. As they are normally the larger party to an agreement their credit standing is of a higher order than the supplier – hence their interest costs are lower than for the supplier. With reverse factoring suppliers get paid early and buyers can delay payment to the factor (financial counterparty). However, the liability rests with the buyer.
Whilst it is increasing in popularity as a source of financing it can lead to a weakening of liquidity. Rating agencies are grappling with the legal consequences and lack of disclosure of reverse factoring. Now there is no legal requirement to disclose how much reverse factoring is on the books. This can lead to an incorrect picture of the financial health of a company. Companies that embraced Reverse Factoring but eventually suffered as result include Carillion, Abengoa and Distribuidora International de Alimentacion.
Big Data and AI
With the advent of ever more computing power it has become possible to analyse increasing amounts of data. This will lead to big changes in SCF through the use of Artificial Intelligence such as:
Traditional SCF
Fintech solutions
AI powered SCF solutions
Blockchain and Internet of Things
However, whilst embracing technology solutions we must not lose sight of old axioms such as "garbage in is garbage out". It will be necessary to truly understand the flow of data, the variables and the output. Modern history has plenty of examples of large sources of data and experts, leading to losses and mistakes as well as profits and rewards.
Conclusions
A truly collaborative arrangement both internally and externally
Greater understanding of the business drivers
Improved early payment for suppliers
Chance to delay payments for buyers
Mutual transfer of knowledge and requirements for both parties
Improved relationships
Need to onboard all relevant departments
The opening quote at the forum was "Bridging physical and financial supply chains". The one area that I, personally, felt was missing was the impact on the circular economy. Whilst there was talk on sustainability and global climate, I wished to hear more about how to increase the effective use of assets – trucks going to clients full and then returning empty, etc.
Maybe that can be a "hot item" for next year's forum.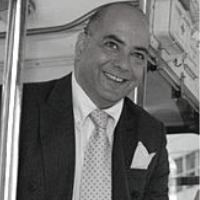 Cash Management and Treasury Specialist
https://treasuryxl.com/wp-content/uploads/2019/12/maa-0797_orig.jpg
511
766
treasuryXL
https://treasuryxl.com/wp-content/uploads/2018/07/treasuryXL-logo-300x56.png
treasuryXL
2019-12-23 07:00:35
2020-04-07 16:25:58
Recap of the SCF Forum and Awards event 2019