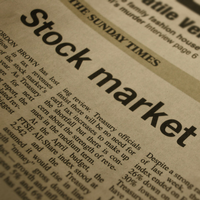 | 13-03-2018 | Lionel Pavey |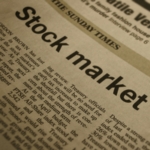 In the last week, 3 Dutch companies have announced that they will be floating on the stock exchange via Initial Public Offerings (IPOs). Alfen – an energy storage company; B & S – a cosmetics wholesaler; and NIBC – fifth largest Dutch bank in terms of assets. In America, Dropbox and Spotify, among others, are looking to float. Future issues in the Netherlands are expected to include Leaseplan, Varo Energy and Ayden. It is a very busy start to the year for investment banks with plenty of activity in IPOs and mergers and acquisitions (M&A). Here is a summary of how an IPO works.
What is it?
An IPO is when a company offers its shares to the public, which are normally purchased by institutional investors as well as, though usually in smaller amounts, to retail investors – individuals. A company first needs to issue a prospectus to potential buyers – this is a financial document that discloses all relevant information and financial statements about the company, in order that investors can determine the value of the company. 2 critical issues need to be determined – the share price and the number of shares to be issued. Shares are underwritten by one or more banks – they undertake the risk of bringing the shares to market and placing them with buyers. They also carry the risk of having to hold shares if they do not get sold at the time of the IPO.
Why do it?
Companies that have grown eventually start looking for alternative ways of raising funds – either for expansion or investment. The normal routes include bank loans, private placements, or capital injections via new shareholders, along with going public. It allows them to raise equity, offer incentives to management and employees, as well as increasing the awareness and profile of the company. There are large pools of liquidity – specifically pension funds and investment funds – that are looking for attractive investment opportunities. A major consideration for selling shares as opposed to private placements and loan products is the fact that, normally, there is never a need to repay shareholders their capital. As a shareholder you gain access to the increase of the value in the shares as well as dividend payments, both of which reflect the growth of the company. A shareholder has a future claim on a share of a company.
What are the advantages?
A cheaper route to long term capital
Diversification of ownership
The potential ability to attract better management
Alternative source of funding for acquisitions
A simple metric to determine the value of a company – share price * amount of shares
What are the disadvantages?
Considerable paperwork – business information, statements of accounts
Major costs relating to legal, marketing and accounting work
Primary information about your company that is freely published – your competitors
Large amount of time and effort needed to prepare everything
Dilution of power to shareholders
Compliance to new reporting methods – everything must be delivered on time
The issue might not be a success
Considerations
As a public company, reporting has to take place within certain time frames. This could, therefore, entail considerable investment in updates to accounting and reporting software – and processes – to comply with the regulations. Additionally, whilst preparing for an IPO, the company must still be run and managed as before. All these extra steps are on top of the daily management. Time must be found to make presentations and answer question from accountants, lawyers, investment banks and regulators.
Going live
If all has gone according to plan, an IPO will be successful and the share price will rise. The company's profile has been increased and business grows. However, there are new responsibilities to shareholders, management and employees. There is a lot more communication necessary.
Final point
In a normal IPO, a company offers a mix of existing shares and new shares into the offering. This allows existing shareholders to realise a profit on their previous investment whilst also offering the company new capital. For the 3 Dutch companies mentioned at the start, all 3 issues are, basically, secondary offerings – no new shares are being created.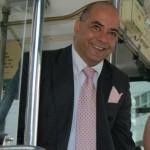 Cash Management and Treasury Specialist
https://treasuryxl.com/wp-content/uploads/2018/03/IPOs-1.png
200
200
treasuryXL
https://treasuryxl.com/wp-content/uploads/2018/07/treasuryXL-logo-300x56.png
treasuryXL
2018-03-13 09:08:52
2020-01-21 15:47:47
IPOs – how to bring your company to the market