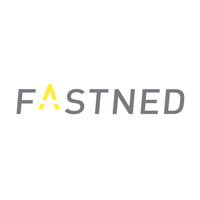 | 09-05-2016 | interview with Claire Tange from Fastned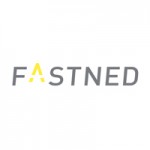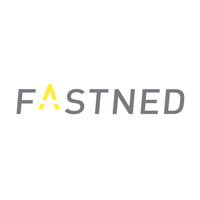 Fastned's growing and they're giving investors the chance to directly buy and trade in certificates of shares via Nxchange. We've asked Fastned's CFO Claire Tange to explain this type of financing.
What is new about this type of financing?
Fastned is now listed on a new pan-European regulated stock exchange called Nxchange. This new stock exchange cuts out the middleman (the broker). This means that investors in Fastned can directly buy and trade in certificates of shares via the Nxchange website. Also, there is a strong social component to the exchange. It's like Euronext meets LinkedIn.
How would you describe the process?
Because Nxchange is a fully regulated stock exchange, Fastned has to comply with all the regulations that also hold for companies listed on e.g. Euronext. That means that a.o. we changed our accounting to IFRS reporting and that we filed a prospectus with the AFM. This was an intense process, but we did it.
Which alternatives did you consider?
Fastned already had a listing on NPEX, but we felt that we needed a bigger exchange to raise more capital. Given the fact that Nxchange is a fully regulated stock exchange this opens the doors to funds that hold this as a prerequisite. Also, the new exchange offers benefits to our investors, such as vastly improved liquidity.
What are the risks in comparison with other types of financing?
Nxchange is a step between crowdfunding and Euronext. It offers the comfort of a regulated market without the illiquidity of crowdfunding. Like any investment, an investment in Fastned has risks associated with it. We are a new company in a new market. On the other hand, Fastned is infrastructure. Investments are backed with tangible assets. And in the end, the business model is 'good old' retailing. We sell electricity on location. Perhaps not so exotic after all.
What are the benefits for you?
Fastned has a very strong community that wants to support the company and the mission we are on. Nxchange is the way to engage and expand our community. We started with the EV enthusiasts but now more and more 'regular' investors are joining in.
What are the benefits for people joining?
For Nxchange: Investing in fast growing companies directly on the exchange. Fastned is the first but definitely more will follow. For Fastned: Investing in a huge growth market. If you believe in the transition from fossil fuel powered cars to electric cars you will realise that this will create huge opportunities. In Europe alone 500 billion Euro worth of sales of diesel & petrol annually will shift to electric. Fastned is one of the leading companies in this transition.
If you want to know more about investing in Fastned please visit their website.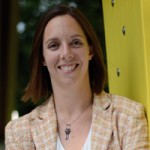 Claire graduated as chemical engineer at the TU Delft. After an internship with JP Morgan she decided to pursue a career in the financial sector. She continued as investment banking trainee with ABN Amro / RBS and for almost six years, half of which in London, she worked in M&A and Corporate Finance. Since 2006 Claire was increasingly involved in renewable energy projects in faraway places (Antarctica, Himalayas) and from there on it was a small step to join Fastned and strengthen the team with her financial expertise.
https://treasuryxl.com/wp-content/uploads/2016/07/logoFastned.jpg
200
200
treasuryXL
https://treasuryxl.com/wp-content/uploads/2018/07/treasuryXL-logo-300x56.png
treasuryXL
2016-05-17 08:20:53
2016-05-17 08:20:53
Business case - Funding strategy : how Fastned uses Nxchange