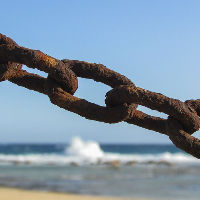 | 18-7-2017 | Carlo de Meijer |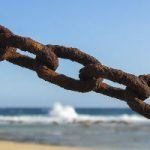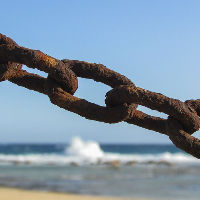 Just like banks, a growing number of exchanges worldwide have already taken a serious look at the way they can leverage blockchain technology. This in order to 'get rid of' the existing time consuming, cost inefficient and risky operations. Ranging from Abu Dhabi to Toronto they are experimenting with various use cases ranging from settlement, over-the-counter trading to proxy voting. Others have just started and have or are having hosted blockchain events such as the Jamaica Stock Exchange (Blockchain Masterclass) and the Tel Aviv Stock Exchange (Hackathon) not wanted to be left behind. In this blog I will make a 'tour de table' (in alphabetic order) around the various blockchain-related activities of stock exchanges worldwide.
Exchanges: Tour de Table
Abu Dhabi Securities Exchange (ADX)
The Abu Dhabi Securities Exchange (ADX) has started implementing blockchain technology, enabling shareholders to participate 'with further transparency' while using e-voting techniques. The technology was used recently (end March 2017) at the annual general meetings (AGM) for six listed companies, including two private joint stock companies and four public joint stock companies, on the ADX.
"I encourage companies to use blockchain technology. I am confident that more training and practice of this technology will widen positive outcomes and bring more companies to use this technology. This will go in line with Abu Dhabi 2030 Economic Vision that seeks to strengthen digital transformation in the UAE."Rashed Al Blooshi, ADX chief executive
Australian Stock Exchange (ASX)
One of the forerunners in the blockchain race is the Australian Stock Exchange (ASX). The ASX already announced early 2016 that it had teamed up with blockchain startup Digital Asset Holdings to develop a new distributed ledger solution for investors, listed companies, and intermediaries, for clearing and settling trades. This to replace the existing Clearing House Electronic Subregister System (CHESS).
The exchange has now completed the initial phase of its DLT testing, and their blockchain prototype has 'met performance, security and scalability thresholds'. The company's shareholders report, released in February, stated that the ASX is on track for a decision in late 2017 on whether distributed ledger technology (DLT) represents a suitable replacement for the ASX's CHESS system. The final decision on the company's post-trade infrastructure will be made in 2018. Only then will a blockchain solution progress into full production
The ASX recently built a dedicated blockchain showcase space, called 'acceler8', in their Sydney headquarters. The set-up of a 'purpose built demonstration suite' is aimed to 'bring to life' the possibilities of distributed ledger technology, to help stakeholders understand what is possible.
"It is one thing to talk about blockchain, but in order to really understand its capabilities, you need to see it in action." Peter Hiom, ASX deputy CEO
Deutsche Börse Group
Deutsche Börse Group has been making substantial investments in the development and introduction of 'state-of-the-art' blockchain services. The German exchange is working on several prototypes related to blockchain technology and DLT.
Recent developments include a solution for cross-border securities transfer in cooperation with the Liquidity Alliance and a functioning prototype for the settlement of securities transactions in cooperation with Deutsche Bundesbank, Germany's central bank.
Deutsche Börse and Deutsche Bundesbank presented their first functional prototype for the blockchain technology based settlement of securities transactions against instant and delayed payments in November 2016. This concept is based on a blockchain from the Linux Foundation's Hyperledger project, and will allow for functionality for the settlement of securities in a delivery-versus-payment mode for centrally-issued digital coins (as collateral).
"Along with the Deutsche Bundesbank we are innovatively and creatively addressing potentially radical technological opportunities for the financial sector. We will continue to do our utmost to leverage blockchain's efficiency potential and to better understand and minimize the associated risks of this technology." Carsten Kengeter, CEO of Deutsche Börse
The system will also be capable of settling basic corporate actions such as coupon payments on securities and the redemption of maturing securities. Next to that the prototype will enable the maintenance of confidentiality and access rights, which will be done in a blockchain-based concept on the basis of a flexible and adaptable rights framework.
The Deutsche Bundesbank and Deutsche Börse stated that they plan to further develop the prototypes during 2017. They said that the developed products will be used to "analyse the technical performance and the scalability of this kind of blockchain applications".
Euronext and others develop blockchain infrastructure for SME post trade
Euronext (Amsterdam, Paris and Brussels) and a number of financial institutions including names like BNP Paribas Securities Services, Caisse des Dépôts, Euroclear, S2iEM and Société Générale, in collaboration with Paris EURPLACE, last year June signed a Memorandum of Understanding to explore together the development of a post-trade blockchain infrastructure for SMEs in Europe.
"We wanted to engage collaboratively in order to mount an innovative project with the potential to drive the transformation of the post-trade market. By pooling our strengths in this ground-breaking area, we are focusing on new solutions that will give small and mid-sized companies — key actors for growth in Europe – easier access to the financing they need. With this project, we are securing the means to seize opportunities that blockchain distribution can offer: speed of execution, low cost and security."
Open to other international partners, this pilot agreement aims to improve SMEs' access to capital markets while facilitating secure and transparent post-trade operations. It is part of the development of a new regulatory environment in France that allows the issue and circulation of securities using blockchain technology.
Mission will be to harness blockchain technology in the design, development and deployment of innovative solutions for post-trade. By reducing transaction costs while maintaining a high level of security, the company would help SMEs raise funds more easily on capital markets.
National Stock Exchange of India (NSE)
The National Stock Exchange of India (NSE), HDFC Securities, along with a group of domestic Indian banks are collaborating on a know-your-customer (KYC) data trial, testing blockchain technology. Blockchain startup Elemential provided the technology for the trial. 
The NSE has been testing the tech since as early as September last year. The test involved a shared environment in which the stock exchange would on-board customer data, while different entities (banks and regulators) could access this information in real-time. The first stage of the trial was completed in January. The next stage is expected to see the use of real customer data.
Japan Exchange Group (JPX)
Early last year, it was revealed that IBM had teamed up with Japan Exchange Group (JEX), which operates the Tokyo exchange, to start experimenting with blockchain technology for clearing and other operations. The Japan Exchange Group (JPX) and IBM are working towards testing the potential of blockchain technology for use in trading in low transaction markets. JPX is embracing a proof-of-concept that is investigating how blockchain could be used to create new systems for the trading of low-liquidity assets.
They had run two separate trials and concluded that digital ledger technology "has the potential to transform capital market structure by encouraging new business development, improving operation efficiency, and contributing to cost reduction".
JPX is also working on trials with Nomura Research Institute (NRI) to examine how blockchain technology could be applied in the securities market.
Korea Exchange Exchange (KRX)
South Korea's securities exchange operator the Korea Exchange (KRX) launched a blockchain-powered platform for the off-board trading market, linking sellers and buyers to trade securities. This platform named Korea Start-up Market (KSM), is an OTC- platform for using blockchain technology to enable equity shares of startup companies to be traded in the open market. South Korea's exchange was revealed to be developing a blockchain platform to facilitate securities trading between buyers and sellers, directly, as early as March 2016.
The new feature will see its roll-out by implementing a blockchain platform called 'Coinstack', developed by Korean startup Blocko. With a focus on document and identity authentication, Coinstack is serviced both via cloud and on location, while supporting all protocols and applications build on the blockchain technology.
"This is the first example of commercialization in which blockchain is applied to the Korean over-the-counter market. Notably, the Coinstack development platform supports both Bitcoin blockchain-based contracts and Ethereum-based smart contracts." Blocko CEO Won-Beom Kim
London Stock Exchange (LSE)
The London Stock Exchange (LSE) has emerged as one of the most active on blockchain technology. In late 2015, the exchange was already among a cross-industry group of institutions investigating how blockchain technology could be used to change the way securities trades are cleared, settled and reported in Europe. The group — named Post Trade Distributed Ledger Working Group — also includes UBS, CME Group, Societe Generale, LCH.Clearnet and Euroclear. The consortium, which is particularly interested in using blockchain for post-trade processes, now has nearly 40 members.
If you want to read about more stock exchanges please refer to the full list in Carlo de Meijer's article on LinkedIn.
Open positions of exchanges towards blockchain technology
The number of exchanges worldwide that is joining the many financial institutions in the blockchain and distributed ledger technology race is continuously growing. The potential to enable stock exchanges to significantly reduce the cost, complexity and increase the speed of trading and settlement processes in a secure manner, has attracted many exchanges worldwide to explore this new technology. However, it remains to be seen whether blockchain will soon be accepted by exchanges on a large scale and form the backbone of future stock exchanges. This given the many remaining challenges. But the optimism is certainly high. For the time being stock exchanges are taken open positions.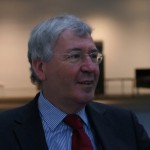 Economist and researcher
https://treasuryxl.com/wp-content/uploads/2017/07/chains-XX-1.jpg
200
200
treasuryXL
https://treasuryxl.com/wp-content/uploads/2018/07/treasuryXL-logo-300x56.png
treasuryXL
2017-07-18 07:30:13
2020-07-06 14:48:09
Stock exchanges and blockchain: open positions