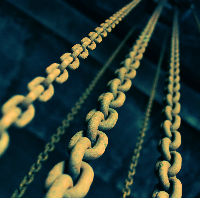 | 4-1-2017 | Carlo de Meijer |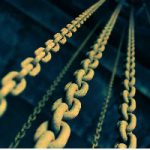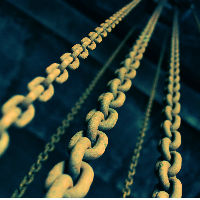 In december 2016 I travelled throughout South Africa. My main focus was on the country, the people, the safaris, the Big Five and not on blockchain! Being back home I was curious to learn if there were developments in the blockchain area. A number of interesting reports were launched and there had been growing blockchain and distributed ledger activity in the financial industry from start-ups, to banks, central banks, the market infrastructure and consortia. 
In earlier articles on treasuryXL I focussed on new reports and startups (Part I)  and on banks and consortia  (Part II) while in today's article I want to write about central banks, market infrastructure and card schemes.
CENTRAL BANKS
Central banks in Japan, Sweden and Singapore, among others , have launched blockchain efforts, with the European Central Bank (ECB) announcing a new research undertaking in partnership with the Bank of Japan on 6th December. The US Federal Reserve recently launched its first major research paper on blockchain.
Japan's Central Bank Staff are Running Blockchain Trials
Japan's central bank is researching and testing blockchain to study the possible use of distributed ledger technology for market infrastructure. They are "test-driving" blockchain technology to understand the innovation, according to its governor Haruhiko Kuroda. Speaking at a financial forum centered around digital innovation and Fintech, the Bank of Japan's governor underlined blockchain as having the potential to "significantly affect" the basic pillars of financial activities – money and ledgers.
ECB and Bank of Japan research DLT for market infrastructure
The European Central Bank and Bank of Japan agreed to launch a joint research project to study potential use cases of blockchain technology for market infrastructure. This initiative comes after the ECB revealed that it is open to taking a closer look at exploring the potential for blockchain technology as a means to further innovation among central banks around Europe. The bank is toying with the idea of tapping DLT, among other options, for its revamp of the Target2 real-time gross settlement system and Target2-Securities platform. If this is to happen, more research into the technology is needed, prompting a collaboration with the Bank of Japan which will see findings released next year.
Bundesbank and Deutsche Börse test blockchain for securities settlement
Germany's central bank has teamed up with Deutsche Börse to develop a functional prototype for blockchain technology-based settlement of securities. The prototype thereby enables the settlement of securities in delivery-versus-payment mode for centrally-issued digital coins, as well as the pure transfer of either digital coins or digital securities alone. In addition, this technology is capable of settling basic corporate actions such as coupon payments on securities and the redemption of maturing securities, using code from the Hyperledger Project as a basis. Both parties now plan to work on it over the next few months to test its technical performance and scalability. According to the Bundesbank, the project is aimed at providing a basis for further exploring the use of the tech in the securities trading space.
French Central Bank Pilots Blockchain
According to a report issued by the Banque de France it was announced that they tested blockchain technology for potential uses in managing SEPA Credit Identifiers, or identification markers used to establish the identity of creditors within the Single Euro Payments Area. This marks its first publicly acknowledged blockchain trial by the central bank. The trial was conducted with blockchain startup Labo Blockchain in collaboration with the Caisse des Depots et Consignations.
MARKET INFRASTRUCTURE
SWIFT unveils blockchain proof-of-concept (PoC) for bond trading
SWIFT recently unveiled its first proof-of-concept (POC) for managing the entire lifecycle of a bond trade based on blockchain technology. The internal POC demo tackles the issue of asset servicing across the full lifecycle of a bond trade, from issuance to payment of coupons and maturity. For the tests, Swift set up five separate nodes on a simulated network, stretching from Swift offices in California as the ID provider to an account servicer in Virginia and three investing banks in Sao Paolo, Frankfurt, and Sydney. SWIFT expects to see a number of other POCs come to fruition in Q1 2017.
SWIFT intends to sketching out a roadmap of key initiatives planned for 2017. These include working with vendors and member banks to deliver a blueprint for a SWIFT-run distributed ledger and the development of a DLT sandbox. For the latter, SWIFT intends to collaborate with member banks on a select number of use cases for the future application of distributed ledger technology as part of their Global Payments Innovation initiative.
ICAP to process foreign exchange trades on blockchain in 2017
ICAP, a UK-based operator and provider of post trade risk mitigation and information services, has announced plans to start processing foreign exchange trades on blockchain. For that, ICAP brings along its subsidiary Traiana and has teamed up with Axoni, a US-based technology company to supply the code to customers in March 2017. Traiana will thereby act as a messaging hub for forex, fixed income and swaps deals. They thereby provide services to monitor pre-trade risk and automate post-trade processing of financial transactions in listed and over-the-counter trading markets. Also, it will reconciles transaction, reference, market and portfolio data before it is transmitted to regulators, clearing houses or back to financial institutions.
Everex trials blockchain remittance in Thailand
Everex, a financial inclusion blockchain development company seeking to improve access to financial services and markets for un- and under-banked population across the world, has tested blockchain remittance. Over 100 migrant workers transferred money instantly over blockchain to their homes in Myanmar in the last months. Therefore, over 850,000 Thai baht (around USD 24,000) were transferred using the Everex wallet, a mobile and web based app that sends digitized national currencies using Ethereum blockchain.   Overall, average transaction took less than a minute and recorded savings of over 7% in remittance cost and currency exchange rates.
CARD SCHEMES
MasterCard files blockchain patents focused on payments and transacting
MasterCard has filed to the US Patent and Trademark Office (USPTO) four applications related to its work (focused specifically on payments and transacting) with blockchain and distributed ledger technology. The applications focus on methods and systems for authorizing, processing and securing blockchain-based transactions. MasterCard is arguing that a combination of blockchain and its existing payment technology could bring great benefits for those making digital payments. Publication of the applications comes weeks after the credit card company released a set of experimental blockchain APIs.
Lotte Card rolls out biometric authentication based on blockchain in Korea
Lotte Card, a large card issuer company in Korea, has adopted a biometric-based authentication system service in its payment app jointly with Blocko, a blockchain startup. Blocko is the provider of Coinstack, a blockchain-based development platform, and has a large number of references in providing blockchain technology in Korea.   Financial organizations in Korea, including banks, card companies and Korea Exchange, are actively adopting blockchain technology, but this is the first case in Korea of commercialized blockchain technology combined with biometric-based authentication system.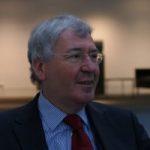 Economist and researcher
https://treasuryxl.com/wp-content/uploads/2016/12/chains-II.jpg
200
200
treasuryXL
https://treasuryxl.com/wp-content/uploads/2018/07/treasuryXL-logo-300x56.png
treasuryXL
2017-01-04 07:30:18
2020-07-06 14:59:29
Blockchain: What happened during my stay in South Africa? (Part III)