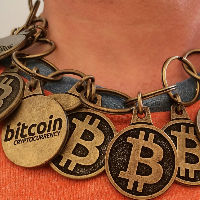 | 19-6-2017 | Carlo de Meijer |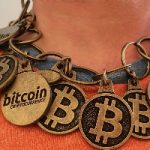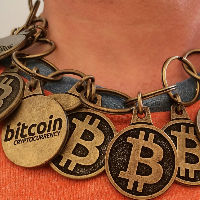 Last year August I wrote a blog on what to expect for 2017. Now we are halfway 2017, so it is time to look forward to next year: 2018. According to the Gartner Hype Cycle we are now in the "Trough of Despair" stage. That indicates that we have left the overhyped period behind us, and entered a more realistic period with real-world applications. Some see this market as the classic S-curve: periods of little news flow, followed by a significant market-moving announcement, a significant uptick in activity followed by another plateau.
What did I forecast for 2017?
1. We are beyond the hype
2. Focus on blockchain integration
3. Private blockchain networks
4. Use cases will be further broadened to non-financial applications
5. Blockchain technology will become more mature enabling better and more secure application …
6. …… and also directly chained solutions
7. In 2017 we will see real-world applications
8. The year of the smart contracts
9. Growing competition for blockchain platforms
10. Increased discussion about standards
11. Security gets priority
12. Regulators enter the scene
What may we expect for 2018?
A lot is happening in the blockchain arena. And many announcements are being made of new proof of concepts, and initiatives in a large number of areas. But does that mean that 2018 will be the year of the breakthrough of blockchain? Let's look what the various organisations think. That could give some indications.
Accenture
First of all Dutch-based consultancy Accenture. According to them, the years 2015 and 2016 focused on research and proof of concepts (PoC's ) in a broad spectrum of blockchain use cases. But for 2017 – 2018 the organisation expects Dutch banks will concentrate on a number of real-world application areas and use cases. Thereby the focus will be on solutions that are ripe for commercialisation. During these years blockchain will develop in the banking world form promise to a valuable solution, Accenture expects.
Banking group: Blockchain to be "widely adopted by 2018"
Another interesting initiative is that of Deutsche Bank, UBS, Santander und BNY Mellon. They have announced a blockchain product cooperation and develop a digital currency of their own, to be market ready by 2018. According to the group, reliable, ready-to-run products across industries will have a positive business case within the next few years. "By that time, we will not even notice that Blockchain is the enabling technology anymore. It will have matured enough to promote itself in widely accepted, evolutional steps rather than in a disruptive, revolutionary manner".
BTMU plans international fund transfers via blockchain in 2018
Also worthwhile to mention is the cooperation between Bank of Tokyo-Mitsubishi UFJ (BTMU) and six other international banking groups, including Bank of America Merrill Lynch, Standard Chartered Bank of the U.K., Royal Bank of Scotland, Spain's Banco Santander, Canadian Imperial Bank of Commerce and Australia's Westpac Banking. They will launch a faster and lower-cost cross-border wiring service that uses blockchain, in 2018. US start-up Ripple will thereby provide blockchain technology. This group will initially offer the global blockchain transfer service to individuals in early 2018, and then slowly expand to corporate clients.
Capco
According to financial service business and technology consultant Capco, 2018 will be the year blockchain technology comes into production. The company names lending, CDS swap trade and post-trade lifecycle, trade finance and business-to-business payments as some of the areas that would first benefit from blockchain technology. This is supported by the many announcements by the industry of "movements from small proof of concepts within innovation centres of financial institutions, to C-level mandated proof of concepts supported by actual business cases and a roadmap into production".
DTCC to Adopt Blockchain Tech by 2018
Also in the US blockchain developments are challenging. The Depository Trust & Clearing Corporation (DTCC) announced that it plans to go live with its blockchain-powered credit default swaps (CDS) reporting platform in the first quarter of 2018. The project to rebuild its existing credit derivatives clearing platform using distributed ledger technology started in January 2017 with the help of fintech startup Axoni, technology giant IBM and the R3 blockchain banking consortium. It aims to improve its process by revamping its Trade Information Warehouse using distributed ledger technology to increase operational efficiencies. The DTCC's new CDS reporting solution will launch in shadow mode and run alongside currently existing post-trade infrastructure. It will allow multiple financial institutions to view and update transactions at the same time.
IBM study: 90% of governments plans to invest in blockchain by 2018
According to a recent IBM Blockchain research report titled "Building trust in government – Exploring the potential of Blockchains", government organizations across the globe are exploring use cases for blockchains that can impact their jurisdictions. The IBM Institute for Business Value surveyed 200 government leaders in 16 countries on their experiences and expectations with Blockchains.
One of the outcomes was that nine in ten government organizations plan to invest in Blockchain for use in financial transaction management, asset management, contract management and regulatory compliance by 2018. And seven in ten government executives predict Blockchain will significantly disrupt the area of contract management, which is often the intersection of the public and private sectors.
Infosys study : one third of banks expect commercial blockchain adoption in 2018
A study by Infosys Finacle, a global leader in technology service & consulting, that polled over 100 business and technology leaders at more than 75 financial institutions across the world revealed that, while 50% of banks are already investing in blockchain or will do so in 2017. These investments not only support blockchain initiatives, but also explore use cases beyond the traditional realm of cross-border remittances, clearing, and settlement. Banks are now moving towards commercial adoption, and one in every three banks expects to see commercial adoption by 2018. While 50% of the surveyed banks expected to see mainstream commercial adoption only by 2020. Cross-border remittances, digital identity management, clearing and settlement, letter of credit processes, and syndication of loans are the most likely candidates for commercial adoption.
McKinsey
McKinsey, the world-wide management consultancy firm, recently submitted a blockchain Technology report to the US Federal Advisory Committee on Insurance. The firm analysed how the technology may disrupt a range of industries, emphasizing banking and insurance, and predicts commercial deployment of blockchain technology at scale by the year 2021. The firm states that more mature businesses using the technology have now entered the market, and over a hundred blockchain solutions have been explored. The firm expects 20 to 30 proof-of-concept use cases for blockchain technology to be tested in 2018, with 10 to 20 successful business cases surviving and deployed commercially by late 2020.
Thailand adoption of blockchain technology by 2018
As the blockchain technology continues to expand and take root and expand, Thailand also stands to see its widespread adoption in the country. According to the Bangkok Post, a number of sectors, including finance will adopt this new technology by the year 2018. Blockchain specialist Bhume said that the country is poised to see the technology take over banking and financial services in the near future.
"The adoption of blockchain technology is expected to be widely seen here by 2018, thanks to its capability of transferring valued assets with trustworthiness, transparency and security." Bhume Bhumiratana, Bangkok Post.
What do I expect?
We are beyond the hype, a growing number of private blockchains arrived, use cases are further broadened to non-financial applications, and we see the first real-world applications. But still a large number of things have to be realised. We also see some disappointments like Project Jasper in Canada that sees many challenges to overcome before realisation. Bank-based collaboration R3CEV has lost a number of its founding members. That means we have entered the reality stage. But that is also a breakthrough!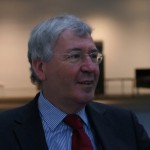 Economist and researcher
https://treasuryxl.com/wp-content/uploads/2017/06/bitcoin.jpg
200
200
treasuryXL
https://treasuryxl.com/wp-content/uploads/2018/07/treasuryXL-logo-300x56.png
treasuryXL
2017-06-19 09:27:13
2020-07-06 14:49:50
Blockchain technology by 2018: A breakthrough