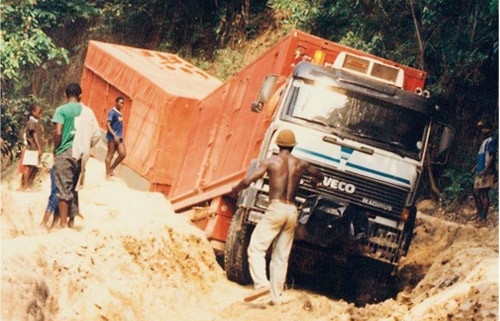 | 24-06-2020 | Ger van Rosmalen | treasuryXL
Still up to date every day: "yes do not worry sir, the container will arrive within a few weeks, i hope, it is now the rain season and roads are like rivers". Many logistics managers are not waiting for these kinds of messages and the irritation grows when they wonders what ***** of Sales has had in mind to deliver this customer on a DAP basis.
This blog is in Dutch language.

De frustratie van iedere logistieke of customer service medewerker is als Sales iets verkoopt zonder zich echt bewust te zijn van de gevolgen en implicaties van die afgesloten deal.
Sales wil geen risico nemen als het op betalen aankomt en heeft van de koper in de binnenlanden van een Afrikaans land wel een Letter of Credit (L/C) als zekerheid gevraagd. De koper wilde die zekerheid wel geven maar dan moesten de goederen wel op DAP basis afgeleverd worden. "Geen punt" volgens Sales.
DAP wil zeggen "Delivered at Place" dus de verkoper moet alle kosten en risico's voor zijn rekening nemen voor aflevering van de goederen op die overeengekomen plaats ergens in de binnenlanden van dat Afrikaanse land! Sales gaat er maar vanuit dat Logistiek het wel regelt maar weet niet wat voor onmogelijke uitdaging dit is als je je realiseert dat in Afrika sommige geasfalteerde wegen zomaar 5 km buiten de stad overgaan in onverharde moeilijk begaanbare wegen! Zo ook in deze casus, de dure machine moet eerst nog afgeleverd worden in de binnenlanden van dat Afrikaanse land want daar vindt het overdrachtsmoment plaats, aflevering van de machine door afgifte van een "Goods receipt" dat later onder het L/C aangeboden moet worden om betaling te verkrijgen onder het L/C!
Het was toch echt slimmer geweest om de machine af te leveren op basis van een andere  Incoterm, liever geen E- of F-term, maar bij voorkeur een Incoterm uit de C-Groep, maar welke? Het is belangrijk dat iedereen binnen het bedrijf, Sales, Finance en Logistiek de impact begrijpen van iedere afgesproken Incoterm.
Het bepalen van Incoterms strategie bij inkoop en verkoop is maatwerk; praat er over met een specialist!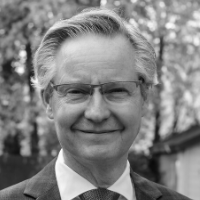 Trade Finance Specialist
https://treasuryxl.com/wp-content/uploads/2020/06/jng.jpg
369
500
treasuryXL
https://treasuryxl.com/wp-content/uploads/2018/07/treasuryXL-logo-300x56.png
treasuryXL
2020-06-24 07:00:30
2020-06-23 08:36:52
Trade Finance and ICC Incoterms