| 19-12-2019 | treasuryXL | XE |
Boris Johnson will bring his Brexit bill before a new intake of MPs this week without some of concessions he made before the election. The Withdrawal Agreement Bill – the key legislation that will pave the way for the UK to leave the European Union on 31 January 2020 – is expected to come before the Commons on Friday.

Under Johnson's plan Britain is to leave the EU on 31 January once the bill passes, at which point the transition phase with the EU kicks in. During this period, the UK is expected to leave the customs union and single market and enter new negotiated arrangements, but will follow most EU law like other member states. However, it will not have voting rights like other member states.
News on the morning of the 17th has suggested that the Brexit bill is thought to have been rewritten since the one that was backed at the second reading by the previous Parliament. The Conservatives now  have a majority of 80 which means that Johnson is unlikely to bring forward concessions to his Brexit bill that he suggested he would consider at the time. Those include clause 30, allowing MPs to vote on an extension to the transition period beyond 2020 if a free trade deal was not struck in time.
With the new legislation looking to legally prevent delaying a departure beyond 2020 there is a risk that leaving with no deal is back on the table. This new amendment has seen the Pound drop over 1% against the dollar and the Euro. We are now back to the levels we were trading at before the election, with GBPUSD down from 1.35 on Friday to 1.3190 and GBPEUR down to 1.1846 from 1.20+ last week.
It is a fairly data heavy day today with UK average earnings, ILO employment data and Mark Carney speaking which could continue to see volatility in the Pound.
GBPUSD– 1.3190
GBPEUR– 1.1857
EURUSD– 1.1134
The figures are based on the live mid-market rate, correct as of 09:00 GMT on 17/12//2019, and are provided for indicative purposes only. Live mid-market rates are not available to consumers and are for informational purposes only. The rates XE quotes for money transfer can be selected via the page on XE's website 'Live Money Transfer rates'.
Get in touch with XE.com
About XE.com
XE can help safeguard your profit margins and improve cashflow through quantifying the FX risk you face and implementing unique strategies to mitigate it. XE Business Solutions provides a comprehensive range of currency services and products to help businesses access competitive rates with greater control.
Deciding when to make an international payment and at what rate can be critical. XE Business Solutions work with businesses to protect bottom-line from exchange rate fluctuations, while the currency experts and risk management specialists act as eyes and ears in the market to protect your profits from the world's volatile currency markets.
Your company money is safe with XE, their NASDAQ listed parent company, Euronet Worldwide Inc., has a multibillion-dollar market capitalization, and an investment grade credit rating. With offices in the UK, Canada, Europe, APAC and North America they have a truly global coverage.
Are you curious to know more about XE?
Maurits Houthoff, senior business development manager at XE.com, is always in for a cup of coffee, mail or call to provide you detailed information.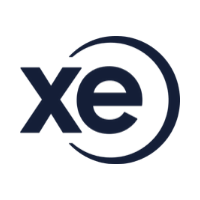 Visit XE.com
Visit XE partner page
https://treasuryxl.com/wp-content/uploads/2019/12/marina-bay-of-singapore-2714866_960_720.jpg
635
960
treasuryXL
https://treasuryxl.com/wp-content/uploads/2018/07/treasuryXL-logo-300x56.png
treasuryXL
2019-12-19 07:00:58
2020-02-06 13:24:03
Possible Amendments to the Withdrawal Bill see Pound Fall Sharply