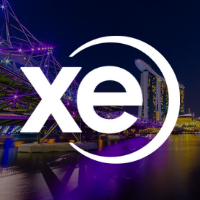 | 12-12-2019 | treasuryXL | XE |
treasuryXL announces partnership with XE.com, The World's Trusted Currency Authority and provider of currency data, FX Risk Management and Technology solutions for businesses

VENLO, The Netherlands, DECEMBER 12, 2019 – treasuryXL, the community platform for everyone who is active in the world of treasury, today announced the premium partnership with the world's most trusted currency authority XE.com.
XE.com is the first major currency specialist to work with treasuryXL. As a marketplace, treasuryXL will offer XE.com market commentary and insight to her audience. Offering a continuous flow of relevant treasury content, making treasury knowledge available, results in treasuryXL being the obvious go-to platform for its' audience. The partnership kicks off with the new 'Treasury Topic' environment where XE.com will have a prominent role in the FX, risk management, payments and FinTech environment.
XE.com is the world's most popular foreign exchange website, and a leading global destination for foreign exchange rate tools and data. XE Business Solutions support companies across the world with robust responses to unpredictable currency markets; whether they rely on XE for information about currency markets, seek support when managing their FX risk, or trust them with business-critical international payments.
treasuryXL and XE.com strive for a fruitful partnership where its' audience are top of mind making sure that (potential) clients are always up to date with the latest global currency news and benefit from a comprehensive range of currency services and products. XE Business Solutions and currency expertise provide companies with robust responses to unpredictable currency markets, so that bottom line is protected by currency risk and not impacted by it.
About treasuryXL
treasuryXL started in 2016 as a community platform for everyone who is active in the world of treasury. Their extensive and highly qualified network consists out of experienced and aspiring treasurers. treasuryXL keeps their network updated with daily news, events and the latest treasury vacancies.
treasuryXL brings the treasury function to a higher level, both for the inner circle: corporate treasurers, bankers & consultants, as well as others that might benefit: CFO's, business owners, other people from the CFO Team and educators.
treasuryXL offers:
professionals the chance to publish their expertise, opinions, success stories, distribute these and stimulate dialogue.
a labour market platform by creating an overview of vacancies, events and treasury education.
a variety of consultancy services in collaboration with qualified treasurers.
a broad network of highly valued partners and experts.
About XE.com
XE can help safeguard your profit margins and improve cashflow through quantifying the FX risk you face and implementing unique strategies to mitigate it. XE Business Solutions provides a comprehensive range of currency services and products to help businesses access competitive rates with greater control.
Deciding when to make an international payment and at what rate can be critical. XE Business Solutions work with businesses to protect bottom-line from exchange rate fluctuations, while the currency experts and risk management specialists act as eyes and ears in the market to protect your profits from the world's volatile currency markets.
Your company money is safe with XE, their NASDAQ listed parent company, Euronet Worldwide Inc., has a multibillion-dollar market capitalization, and an investment grade credit rating. With offices in the UK, Canada, Europe, APAC and North America they have a truly global coverage.
Are you curious to know more about XE?
Maurits Houthoff, senior business development manager at XE.com, is always in for a cup of coffee, mail or call to provide you detailed information.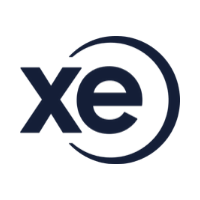 Visit XE.com
Visit XE partner page
https://treasuryxl.com/wp-content/uploads/2019/12/xe-200x200.png
200
200
treasuryXL
https://treasuryxl.com/wp-content/uploads/2018/07/treasuryXL-logo-300x56.png
treasuryXL
2019-12-12 07:00:00
2019-12-12 09:41:38
treasuryXL announces partnership with XE.com